In the Western Visayas Region of the Philippines lies a small tropical island that is widely recognized as one of the top tourist destinations in the country. Often touted as one of the most beautiful beaches in the world, there are several reasons why this small island remains a popular destination from around the world. If you still haven't got a clue about what we're talking about, let me lay it out for you. Of course, we're talking about the one and only Boracay Island.
In this article, we will walk you through its stunning beaches as well as the 6 best tourist attractions in Boracay!
Boracay: The Island that Never Sleeps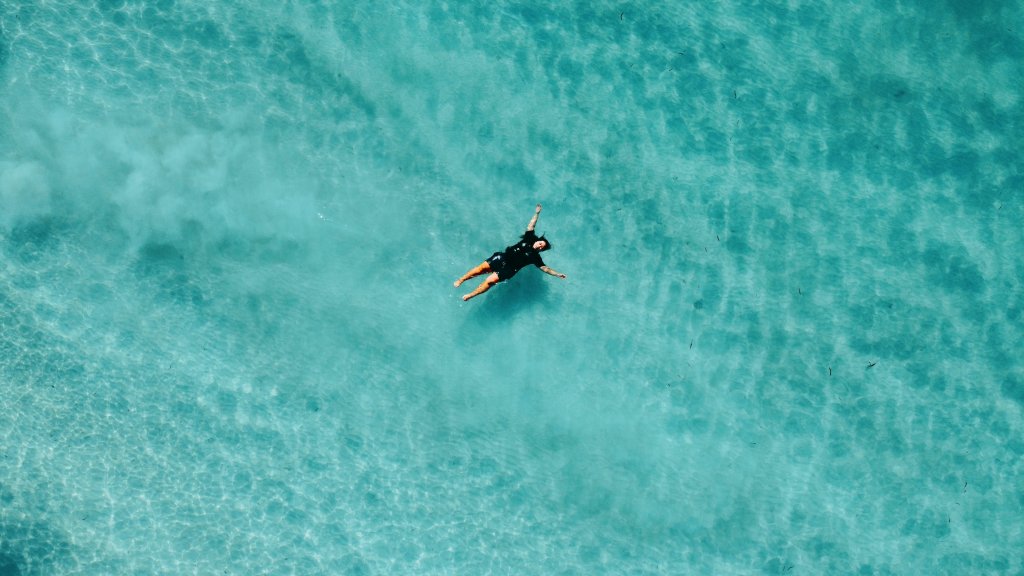 Boracay is a constant tourist magnet, and I'm pretty sure it occupies a space in your travel goals and bucket lists. I mean, who can resist swimming into the crystal clear waters that crashes into the powdery white sandy shore of the island? The view of Boracay Island is stunning and jaw-dropping. Moreover, it is also a favorite among local and international divers because of its mesmerizing diving sites. Whether you want to dive into the cerulean waters, explore the abundant marine life under, or just take a leisure afternoon stroll on the serene beach shore, there is something for you to discover here in Boracay!
In addition to its beaches, Boracay is also known for its vibrant nightlife. The island is home to a wide variety of bars, restaurants, and clubs, many of which stay open late into the night (sounds like another episode of Boracay pub crawl). From live music and fire dancers to beach parties and night markets, there is always something exciting happening on Boracay after the sun goes down.
Excited to explore the magnificent Boracay beach? Well, we've got your back covered! We've curated all the interesting tourist attractions in Boracay, as well as other stunning spots and thrilling activities! So, prepare your swimwear and wear your sunscreen 'cause we're about to have fun under the sun!
6 Best Tourist Attractions in Boracay
Explore and swim at White Beach
As we all know, Boracay boasts some of the most stunning beaches in the world. The island's main beach, White Beach, is a four-kilometer stretch of powdery white sand and crystal-clear turquoise waters. The beach is divided into three sections, each offering its own unique atmosphere and charm.
Station 1 is where you can find the famous Willy's Rock formation and a wide array of luxury resorts while Station 2 houses the mid-range Boracay hotels and the last Station caters for the budget-friendly travels and accommodations. Although the last ones lean more towards being friendly in the pockets, it still delivers the same Boracay charm with a more serene atmosphere.
Now, what makes White Beach a must-see when you visit Boracay Island? It's simply the host of various water sports activities, endless rows of restaurants, and lots of entertainment that will surely make you come back for more!
Spot flying foxes in the Puka Shell Beach
Exploring outside the White Beach takes you to the equally magnificent Puka Shell Beach. It is named after the puka shells that littered its shores. And because of that, its shores have a coarser texture compared to White beach but don't worry because Puka Beach still delivers with its almost unspoiled beauty and breathtaking view of the verdant forest standing on a cliff that overlooks the area.
Aside from appreciating its stunning views and idyllic beaches, you can also try to spot some passing flying foxes. These fruit bats are a sight to behold while you sip on your refreshing coconut juice. Don't forget to do your part in protecting these bats by coordinating with Friends of the Flying Foxes (FFF), a local organization that looks after the welfare of flying foxes.
Looking for a more private place? Head on to Ilig iligan Beach! This area is more secluded and doesn't have any commercial establishment, beach resort, and other developments. Just make sure to bring your own necessities as it may be difficult to buy some in the area.
Do Some Island Hopping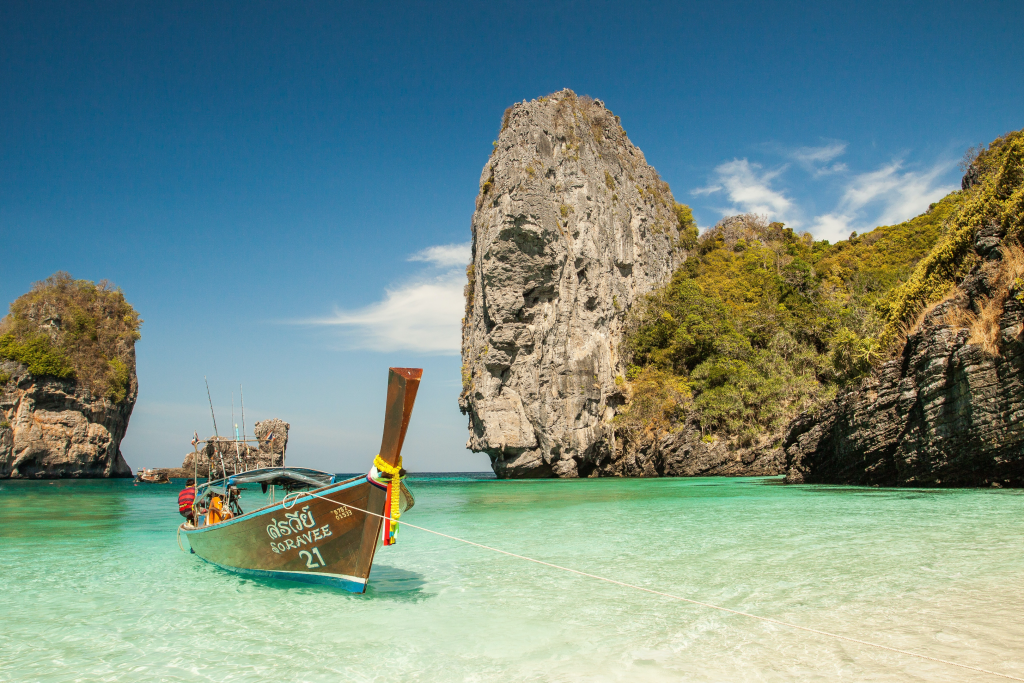 One of the best things to do in Boracay is of course, island hopping. You can either hire an outrigger boat or join an island hopping tour group. Some of the itineraries in your island tour include Crystal Cove Island, Magic Island, Balinghai Beach, and Crocodile Island (don't worry there are no real crocodiles here).
Got little to no time joining an island hopping? Relax and escape into the cradles of nature for a while at Diniwid Beach, located just a few minutes away from the White Beach! It is also a favored swimming and snorkeling spot.
Try the Water Sports
Of course, what's a visit to Boracay Island without having fun under the sun and in the crystal clear waters? Boracay also offers a wide range of activities and attractions for visitors to enjoy. Take a look at them at the list below!
Banana boat ride
Are you up for a thrilling ride in the water? Prepare to scream your lungs out with your friends as you rush through the waters riding a banana boat. It's best to book a ride in advance to save time but you can also book a ride on the spot.
Can't get enough of the adrenaline rush? Why don't you try cliff diving or cliff jumping next?
Boracay mermaid swimming
Make your mermaid dreams come to life by renting mermaid tail outfits that come in a variety of colors! It also comes with a 90-minute swimming lesson with the Philippine Mermaid Swimming Academy who will teach you the four different strokes and breathing techniques that will help you swim easily even while wearing your mermaid tail. Don't forget to snap photos of Ariel-inspired adventure!
Scuba Diving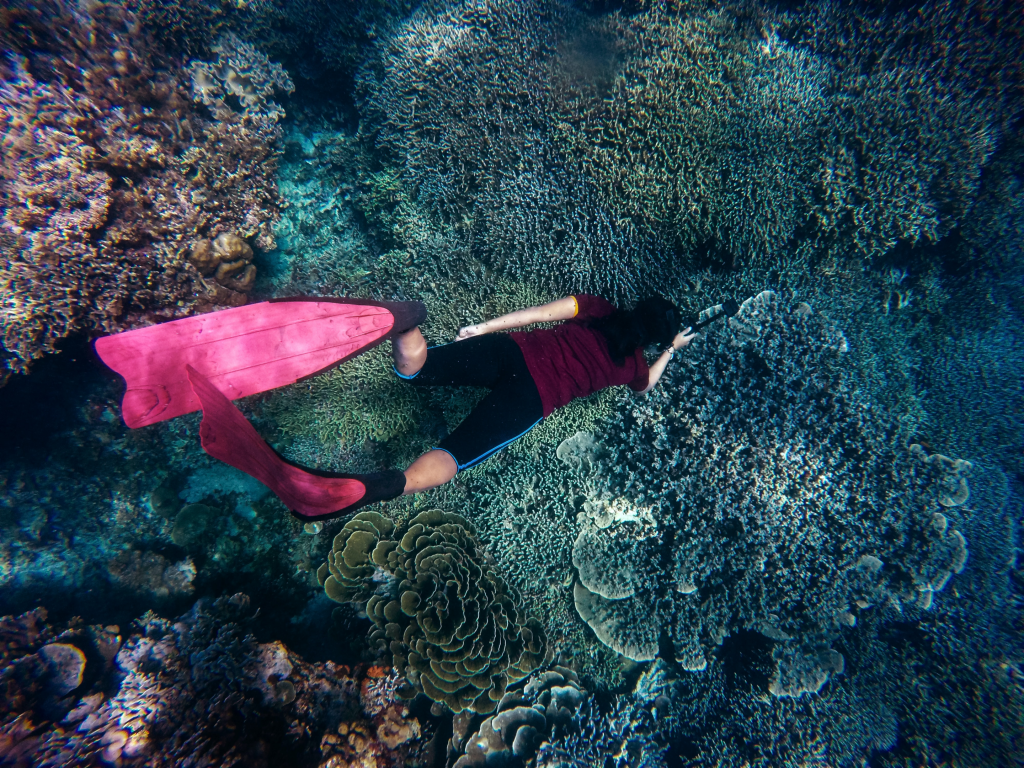 Explore the wonders of Boracay Island's marine abundant life through scuba diving. Whether you are a newbie or an experienced one, you will surely be awestruck at what lies beneath the blue waters of Boracay.
Swim through beautiful arrays of coral reefs while interacting with different marine animals. There are lots of dive resorts and shops that offer scuba diving equipment for rent. Don't worry, you'll get quick scuba diving lessons as a refresher before plunging in!
Snorkeling
If you aren't much of a fan of scuba diving, you can just try snorkeling. Fish out your snorkeling gear and head on to the snorkeling hotspots in the area!
Boracay Fly fish
This is another activity that will send the adrenaline coursing through your body. A watercraft is attached to a speedboat and is towed as the speedboat glides through the waters. Hang on tight while feeling the air (and water) on your face as this ride runs at a high speed! This ride usually lasts for 15-minutes.
Kiteboarding Kitesurfing
Located at the east side of Boracay is the Bulabog Beach, which is known as one of the best kite boarding spots in Asia. It is a must-see spot for kite surfers, kiteboarders, and windsurfers. Lessons start at PHP 3,300 (Discovery Course) which typically lasts for 2 hours.
Boracay Parasailing
Feel the rush of the wind on your cheeks as you take in the breathtaking views of the whole Boracay Island while riding a parachute hundred feet in the air. Worry not as you will be provided with a life jacket and will be briefed shortly for your safety.
The island also has plenty of opportunities for relaxation and pampering, with luxurious spas and wellness centers offering massages and other treatments. For those looking to explore beyond the beaches, there are several nature trails, wildlife sanctuaries, and cultural sites to discover.
Finally, Boracay is known for its warm and welcoming people, who go out of their way to make visitors feel at home. The island has a laid-back and relaxed atmosphere that is perfect for unwinding and enjoying a stress-free vacation.
In conclusion, Boracay is a top tourist destination for several reasons. With its stunning beaches, vibrant nightlife, diverse range of activities and attractions, and welcoming local community, it's easy to see why so many people from around the world choose to visit this beautiful island paradise. There's one thing for certain, you will never run out of tourist attractions in Boracay to explore!
Stay in Paradise with Costa Vista Boracay by Vista Residences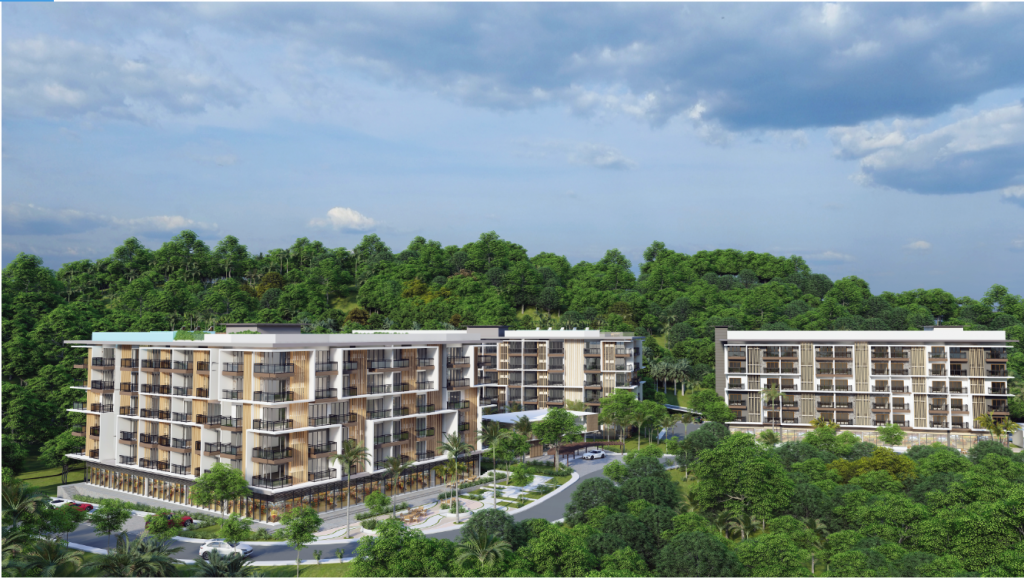 Imagine opening doors to crystal clear cerulean waters, stunning views of nature, and the warm inviting smiles of locals here at Boracay Island. Well, now you can with Costa Vista Boracay by Vista Residences!
Costa Vista Boracay is situated in an exclusive, undisturbed area at one of the highest points in Boracay Island. Spanning 5 hectares, it will be home to multi-tower mixed-use developments and also enjoys direct access to Punta Bunga Beach. Moreover, it is conveniently located close to a major highway, allowing for easy access to other locations around the island and nearby tourist attractions.
There are six storeys of residential units with smart home features and state-of-the-art security technology including CCTV surveillance throughout common areas. Each unit has been designed with efficient space planning and contemporary styling for maximum comfort.
Meanwhile, the development also has a pavilion with view deck as well as lounge pool, events hall and retail stores right by the hills of Punta Bunga Beach on the northern edge of the island. Residents can indulge in various activities such as boutique shopping or dining out while appreciating a beautiful sunset or taking a refreshing dip in the pool at dawn or dusk. Costa Vista Boracay invites you to experience your very own sanctuary in paradise.
Don't let your Boracay vacation moments stay as memories! Start investing now at Costa Vista Boracay and discover what it feels like to live in a paradise inside a paradise!
---
Looking for an affordable property? Contact us today
A lot of Filipinos dream of owning their first apartment or house and lot. With today's booming real estate opportunities, there are so many options to choose from.
Here at Vista Land International, we have a roster of affordable property listings from several locations across the country. Whether you're looking for a place to live in Manila, Cebu, Davao and etc, we've got you covered. So contact our real estate agents today!
Vista Land International was primarily created to bring OFW closer to their dream of finally acquiring a home in the Philippines. And with the rising cost of living in the country, OFWs and their families are looking for ways to earn extra cash flow to support their daily needs. Luckily, you can also join the global network of Vista Land International as a real estate professional and earn a commission!
Vista Land International Marketing, Inc. (VIMI) is the international marketing division of Vista Land. Aiming to provide OFWs and migrant Filipinos a home in the Philippines, VIMI has established long-lasting relationships with brokers and clients around the world.
Get started with your property investments! Contact us today and follow our social media accounts: Facebook, YouTube, Twitter, Instagram, and LinkedIn.