Real estate is quite a profitable investment. However, many middle to upper-class Filipinos and OFWs still tend to shy away from it because of the many challenges. High purchasing capital and the recurring cost of managing real estate assets are only two of them. Real estate investment trust (REIT) is a good alternative to this.
Simply put, REITs don't require you to own or manage the property yourself. You will basically be investing in the property of a company that holds a wide array of real estate investments. REITs are the emerging alternative for small and beginning investors and learning all about it can only benefit you. Read on below to know more how to invest in REITs in the Philippines today.
What is a Real Estate Investment Trust?
For decades now, thousands of people have been investing in real estate investment trusts or REITs. But what is a REIT and how does it work? A company that is considered as a REIT is one that owns, operates, or finances income-generating real estate properties. Instead of buying, managing, or financing properties themselves, investors of a REIT can earn dividend income from the real estate investment without doing much of the work themselves.
Some people call it "passive income" but it's more than that. REIT companies mostly deal in publicly traded stocks from a wide array of real estate property types. From empty lots to office buildings to cell towers to data centers to hotels to medical facilities to warehouses to shopping centers, many REITs invest in them and many people invest in REITs.
How To Invest In REITs
Generally, REIT companies specialize in a specific real estate sector. Some focus on the retail industry while others on housing and private properties. However, more and more REITs are now presenting diverse investment portfolios that include more than one type of real estate business. Investors can buy shares in commercial real estate portfolios instead of buying the properties themselves.
Many REITs are also publicly traded on major security stock exchanges. This is so investors can buy or sell their shares like stocks throughout the trading session. REITs work pretty straightforwardly: Lease space and collect rent from the real estate properties and use that to generate income that will be paid out to shareholders and investors in the form of dividends.
What are the Major Types of REITs?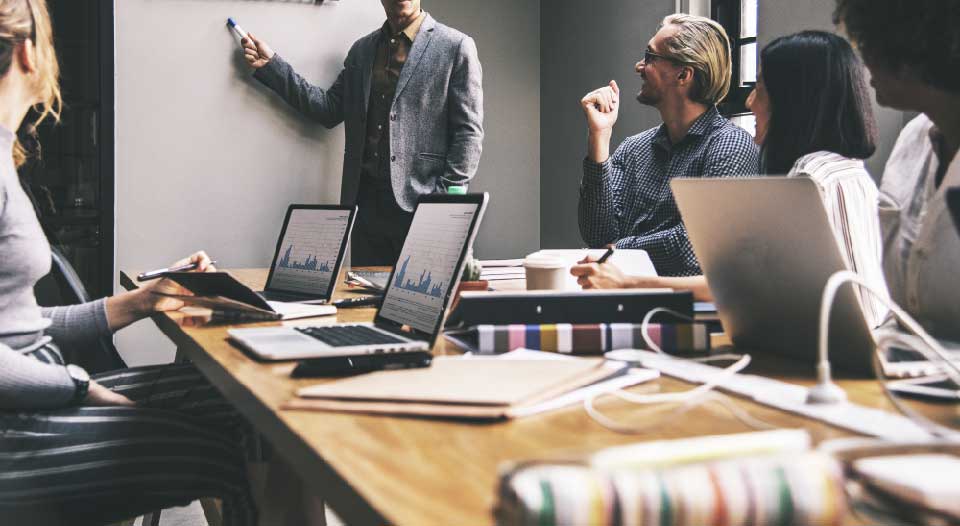 There are many types of REITs. Depending on the company's specialty, they can be considered a type of REIT or a combination of two.
Equity REITs
This is the most common type of REIT. Equity REITs are owners and managers of income-producing real estate. Their revenues are primarily generated through rents from the properties they own or manage.
Mortgage REITs
These companies lend money to real estate owners and managers. They do this directly through loans and mortgages or indirectly through mortgage-backed securities. Their revenue comes from net margin interest, which makes them potentially sensitive to interest rate increases.
Hybrid REITs
These REITs use a combination of Equity and Mortgage REITs and use the investment strategies of both equity and mortgage REITs.
Public Non-listed REITs
Public, non-listed REITs (PNLRs) are registered with the Securities and Exchange Commission but do not trade on national stock exchanges.
Qualifications of REITs
For a company to qualify as a REIT, it must comply with certain provisions in the Internal Code of Revenue (IRC). Some of the requirements include primarily owning income-generating real estate properties and having shareholders to distribute the revenue to. They must invest and derive their assets for a certain majority percentage. They must also have a certain number of shareholders and investors. These qualifications may vary per country, especially the percentage and number of investors required.
How To Invest In REITs in the Philippines?
Real estate investment in the Philippines through REITs can be tedious work if you don't know where to look and which companies to trust. The whole process requires everything from the establishment of the REIT company to when it gets listed in the Philippine stock market to how you as an investor can earn money from investing in REITs.
First, a real estate developer in the Philippines creates a REIT corporation. The company will transfer income-generating properties into the REIT to build its investment portfolio.
After that, the real estate developer in the Philippines will file for the REIT to be approved by the Philippine Stock Exchange (PSE) and the Securities and Exchange Commission (SEC).
Then, the REIT will be listed in the Philippine stock market through an initial public offering (IPO) after complying with all the requirements mandated by the REIT law and once it is approved by the SEC.
Only then can the REIT share in the stock market its IPO for public investors to view and consider. When the REITs start gaining investors and shareholders, they will start earning more revenue then they can pay off the investors with dividends.
Is REIT a Good Investment in the Philippines?
In hindsight, real estate investment in the Philippines through a REIT is a smart decision. Some would argue that it incurs less loss compared to owning and managing properties yourself. Owning stock or shares in liquid assets can be tricky but this is where REITs come in and do most of the heavy lifting for you.
What is the minimum amount to invest in REITs?
There are many questions surrounding investing in REITs. Can you lose money in a REIT? Can anyone invest in a REIT? How much will you need to start investing? It is understandable that because of these questions, people are hesitant to take the leap. With real estate developers in the Philippines dipping their toes into REITs, the real estate market is slowly widening for public investors. For beginner investors, your starting capital can be as little as PHP 5,000 depending on the REIT you have chosen.
What are the Advantages of a REIT?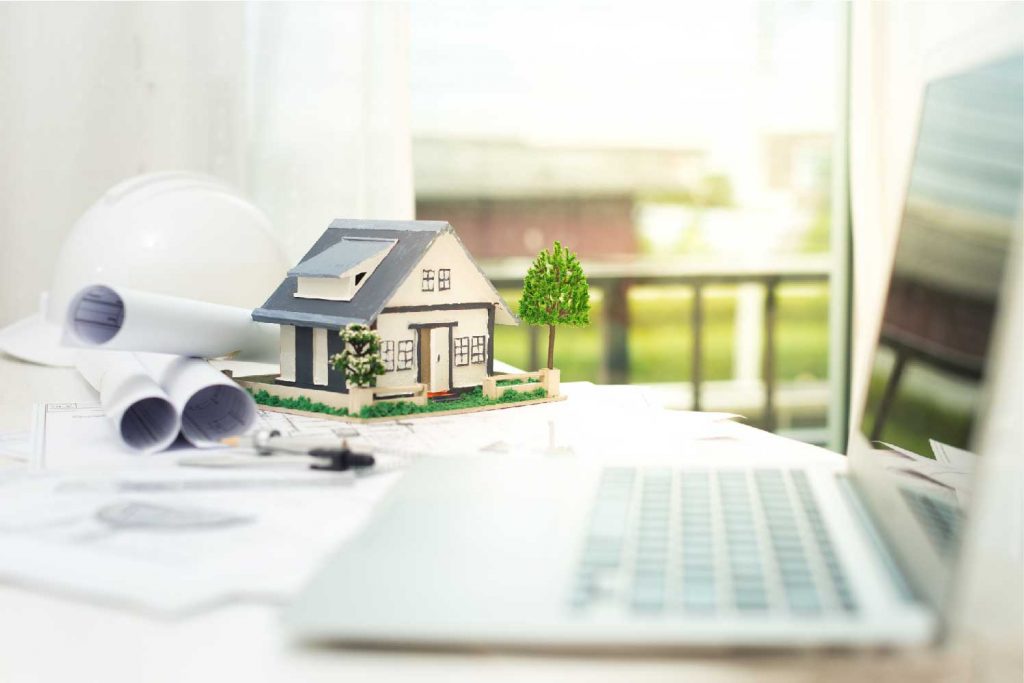 There are many benefits to real estate investments. A house for sale in the Philippines might benefit migrant Filipino workers if they are looking for a home in the future. However, REITs might double their ROIs if an investment is their primary goal in mind. There are other benefits and reasons to invest in REIT. These benefits include:
Regular income through dividends
REITs are required by law to pay at least 90% of their distributable annual income to their shareholders as dividends. Since REITs deal with real estate, it is more sensitive to property value appreciation than depreciation, as is the nature of real estate investments.
Diversified assets
Owning a condo for sale in the Philippines is all well and good but a diverse portfolio of real investments is even better. Venturing into more than one area of real estate investment is not only a high-risk-high-reward for your pocket but for your experience as well.
Easy investment
As mentioned before, REITs are a reliable source of passive rental income. The company does the management of the properties whereas you invest in what they invest in. In short, you won't need to be a landlord yourself but still, reap the benefits of rent and mortgage.
Why OFWs Should Invest in REITs
Overseas Filipino Workers and migrant Filipinos are usually interested in buying a house or a condo for sale in the Philippines. Rather than renting in apartment buildings, they'd rather live in a home or condo that can be inherited by their children in the future. They are interested in investing their money into real estate because they know its depreciation value is significantly lower compared to other investments. Real estate investment trusts are historically known as investments that deliver competitive total ROIs. It isn't a fool-proof-no-loss investment, but it offers steady net income via REIT dividends. OFWs would also benefit well from a diverse real estate investment portfolio.
---
What are the best REITs in the Philippines?
Good news! Vista Land and Lifescapes, one of the leading real estate companies in the Philippines, plans a REIT IPO. In the meantime, you check out Vistaland International's available properties for sale in the Philippines. As the leading home-builder in the country, Vista Land offers a wide array of houses and lots, condominiums, and residential lots.
If you're looking for a house for sale in the Philippines or a condo, commercial space, and other properties, they can help you find your dream home. Not only that, but the company is also launching its own REIT soon. As an already established real estate company, Vistaland International would be one of the best choices for your long-term investment goal.
---
Vistaland International Marketing, Inc. (VIMI) is the international marketing division of Vista Land. Aiming to provide OFWs and migrant Filipinos a home in the Philippines, VIMI has established long-lasting relationships with brokers and clients around the world.
Get started with your property investments! Contact us today and follow our social media accounts: Facebook, YouTube, Twitter, Instagram, and LinkedIn.