This June 12, 2022 marks the Philippines 124th independence day, and as we continue to commemorate this vital part of our nation's history, let's take a trip down the memory lane and relive our heroes' brave effort in achieving that freedom that we all enjoy in the present day.
A National Symbol
A national flag is one important symbol of every country, and for the Filipinos, the Philippine flag is an everyday reminder of our fallen heroes' relentless quest to achieve freedom after being under Spanish rule for over 300 years.
On March 6, 1965, President Diosdado Macapagal officially declared May 28th as the National Flag Day, a way to honor our country's pride and symbol. Furthermore, an Executive Order No. 79 was issued on May 23, 1994, prolonging the observance from May 28th to June 12th. During this period, "All Filipinos are encouraged to display the Philippine flag in all offices, agencies and instruments of government, business establishments, schools, and private homes throughout this period."
Looking Back: Philippine Independence Day History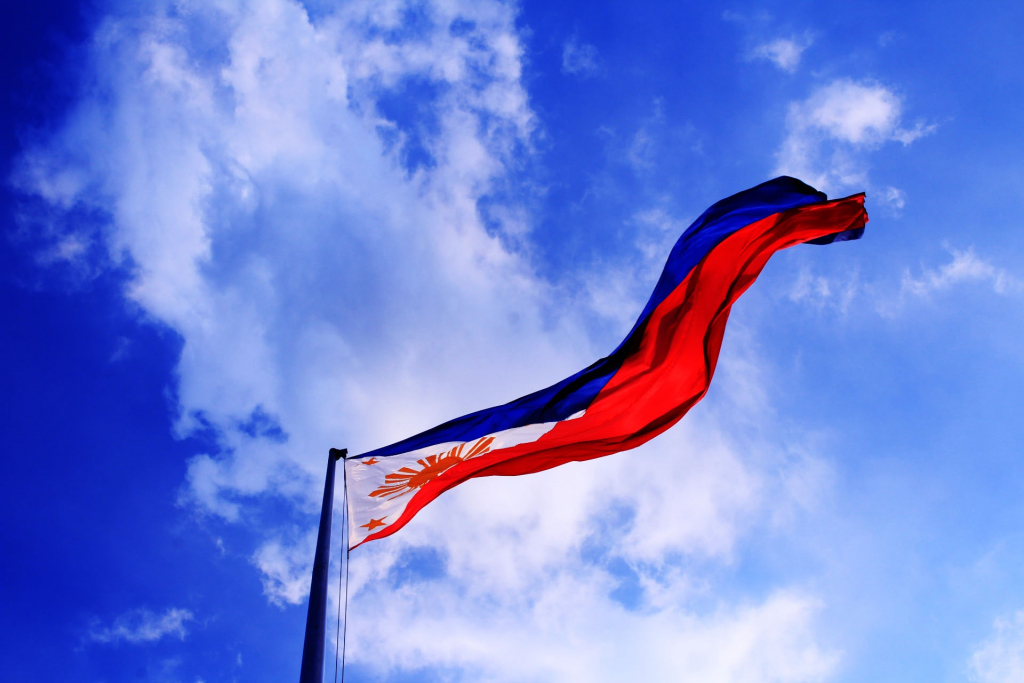 Between the 16th and 19th century, the Philippine Islands were under Spanish rule– their influence was so strong that until now, we carry a lot of their beliefs, practices, and traditions. However, the oppression Filipinos experienced under Spanish rule is what sparked them to revolt against the tyrant government and fight for our country's independence, resulting in the Philippine Revolution led by General Emilio Aguinaldo in 1896.
However, the road to get there is not an easy one.
In April 1898, the Spanish American War broke due to America's support to Cubans' and Filipinos' attempt to break free from the Spanish claws. Fortunately, the US was able to defeat the Spanish forces, prompting them to acquire territories in Latin America and Western Pacific.
Moreover, the following May the same year, the United States again defeated the Spanish colonizers during the battle in Manila Bay– just one of their strings of victories against Spain. During that time, Aguinaldo, who was exiled in Hong Kong, made agreements with the US for his return to the country to help overturn Spain.
Spain surrendered in the American War, handing the US full control over the Philippines and so we were colonized by the Americans in the next 50 years. The Philippines gained independence on June 12th, 1898, with Aguinaldo proudly waving the flag on his balcony while the Philippines' national anthem was first played and heard.
The US planned the country to be like Hawaii, but then later granted its full independence on July 4th 1946 through the Treaty of Manila.
What are Some Independence Day Philippines Trivia?
Do you know that General Aguinaldo designed the flag himself? Moreover, he originally wanted the sun to have a face, as inspired by other countries in South America who gained their independence as well.
Three brave women namely, Marcella Agoncillo (wife of the first Filipino diplomat Felipe Agoncillo), her daughter Lorenza Agoncillo, and Dr. Jose Rizal's niece, Delfina Herbosa de Natividad were the ones who sewed the Philippine flag in Hong Kong. It took them five days to complete the flag.
Do you know that our independence day was proclaimed more than once? The first proclamation of independence was on June 12 1898 in Kawit, Cavite. In 1935, President Manuel Quezon became the first president of the Commonwealth Government. When World War II came to an end, the Philippines became an independent country on July 04, 1946.
You might be wondering why we Filipinos celebrate June 12 as our official independence day instead of the latter date. According to Macapagal, "The recognition of the independence of a nation should not be accorded by any other country but itself." He took America for instance, who gained independence from their British colonizers in July 4, 1776, but were only recognized by England on September 3, 1783, seven years after the declaration.
"Nevertheless, the American people have regarded July 4 as their day of freedom. In the same way, June 12, 1898 is the true birthday of an independent Filipino nation, for it was on this day that they called the whole world to witness their powerful resolve to consider themselves absolved of allegiance to the Spanish crown," Macapagal added.
When raising the Philippines' flag, the blue color on top signifies peace. The red color on top signifies war time.
Do you know that the original Philippine flag was missing? There are claims that the original national flag was lost somewhere in Tayug, Pangasinan when Aguinaldo was fleeing to Northern Luzon during the Philippine American War.
Do you know that Lupang Hinirang was our second national anthem? In response to Andres Bonifacio's request to create a national anthem for the Tagalog Republic, musician Julio Nakpil wrote the song Marangal na Dalit ng Katagalugan. It was played during the declaration of independence but unfortunately, the original copies of the work were destroyed during the Battle of Manila
Did you know that during the American and Japanese occupation of the country, it is illegal to display the Philippine flag?
Manila, Bulacan, Pampanga, Cavite, Tarlac, Laguna, Batangas, and Nueva Ecija represent the eight rays on our sun's flags. They are the provinces who stood up against tyranny during the Spanish colonial period.
More than just a national holiday
For some, independence day might be just another national holiday but, for many Filipino communities, it is more than just having a day off work or school. Celebrating and commemorating independence day is a great way to remind ourselves of the many Filipinos who fought and sacrificed their lives so that we can have the freedom that we enjoy right now. The real independence day lies in us preserving such rights, even and especially during the modern times. The Spanish colonizers are long gone now, but this shouldn't mean that we should be relaxed in watching over our sovereignty.
---
Looking for an affordable property? Contact us today
A lot of Filipinos dream of owning their first apartment or house and lot. With today's booming real estate opportunities, there are so many options to choose from.
Here at Vistaland International, we have a roster of affordable property listings from several locations across the country. Whether you're looking for a place to live in Manila, Cebu, Davao and etc, we've got you covered. So contact our real estate agents today!
Vistaland International was primarily created to bring OFW closer to their dream of finally acquiring a home in the Philippines. And with the rising cost of living in the country, OFWs and their families are looking for ways to earn extra cash flow to support their daily needs. Luckily, you can also join the global network of Vistaland International as a real estate professional and earn a commission!
Vistaland International Marketing, Inc. (VIMI) is the international marketing division of Vista Land. Aiming to provide OFWs and migrant Filipinos a home in the Philippines, VIMI has established long-lasting relationships with brokers and clients around the world.
Get started with your property investments! Contact us today and follow our social media accounts: Facebook, YouTube, Twitter, Instagram, and LinkedIn.