Why do we celebrate National Heroes Day?
Philippine history has known war since the 15th century when Chieftain Lapu-Lapu, the first national hero of the Philippines, defeated and killed Portuguese explorer Ferdinand Magellan. Since then, the Philippines has gone through so much pain and bloodshed to win independence.
We celebrate National Heroes Day as a way to honor the memories and the sacrifices of the heroes who lost their lives to win back our independence. Celebrating National Heroes Day reminds us to be grateful for our freedom and independence. National Heroes Day is also a celebration for OFWs and our medical frontliners doing their best to help minimize the pandemic.
Why is August 31 National Heroes Day?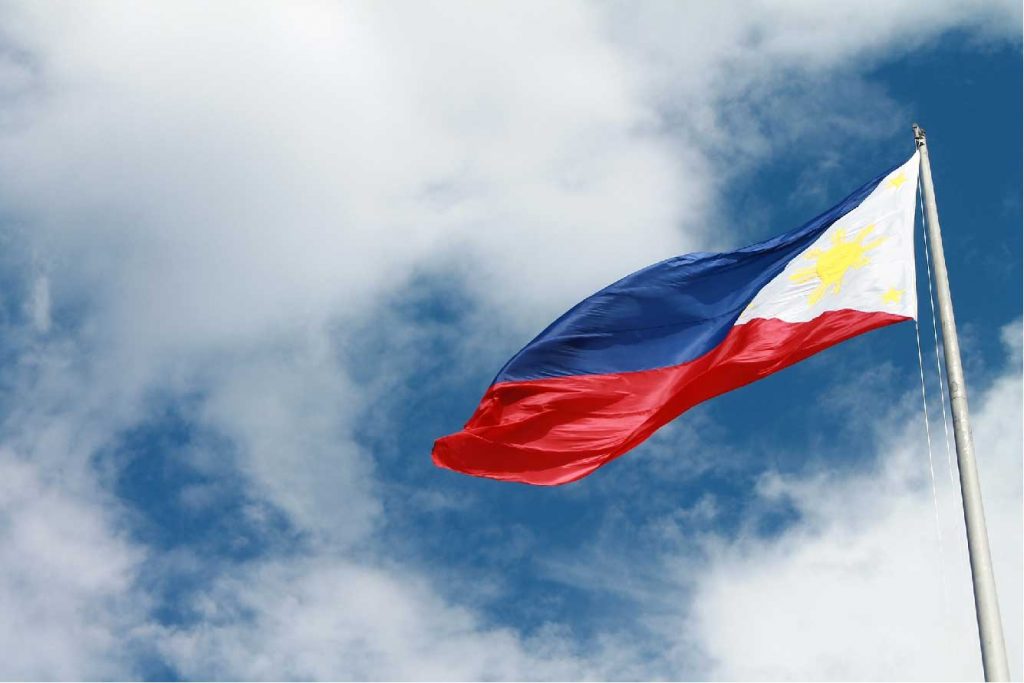 Declared as a public holiday, National Heroes Day takes place on the last Sunday of August each year. National Heroes Day is to honor the 'Cry of Pugad Lawin'. This event marked the beginning of the Philippine Revolution against the Spanish colonial government.
In 2007, President Gloria Macapagal Arroyo signed Republic Act No. 9492, transferring National Heroes Day from the last Sunday of August to the last Monday of August. Her administration claimed changing the date of National Heroes Day promotes long weekends and tourism.
One for the history books: Hidilyn Diaz Lifts Philippines' First Olympics Gold Medal

National Heroes of The Philippines
In 1995, the committee of National heroes produced a list of those who made great contributions to the revolution and winning back our independence. They should be honored as heroes during National Heroes Day.
Here is the list of names:
Jose Rizal
José Rizal is considered one of the great heroes of the Philippines. Born on June 19, 1861, José Rizal was raised in Calamba, Laguna. He earned a well-established education and was often praised by others for his intellect and skills as a polymath.
He is widely known for being the author of the novels Noli Me Tangere and El Filibusterismo which inspired the Philippine rebellion. He was executed on December 30, 1896, by the Spanish colonial government.
Andres Bonifacio
The Father of the Philippine Revolution, Andrés Bonifacio y de Castro was one of the founders of the Katipunan movement. Born on November 30, 1863, Andrés Bonifacio is the firstborn son between a Spanish mestiza and an alkalde of Tondo.
To compensate for his lack of formal education, he read books. Some of those books were José Rizal's Noli Me Tangere and El Filibusterismo. He was one of the original members of the La Liga Filipina and became an active member of reviving the movement, eventually promoting his status to chief propagandist.
Emilio Aguinaldo
A Philippine historical figure, Emilio Aguinaldo was the first and youngest president of the Philippines. Born on March 22, 1869, in Cavite, Emilio Aguinaldo's family was well-to-do. His father was the municipal governor in the Spanish colonial administration
Emilio Aguinaldo joined the Katipunan led by Andrés Bonifacio. With his military skills and strategic thinking, he won several battles which further strengthened his position as a military leader within the Katipunan movement.
Apolinario Mabini
Considered as the 'Brain of the Revolution', Apolinario Mabini y Maranan served as an advisor to the revolutionary government.
Born on July 23, 1864, Apolinario Mabini was born into a poor family but was able to receive a good education due to his intellect. He graduated from the University of Santo Tomas and received his law degree in 1894.
Marcelo H. del Pilar
Leading alongside José Rizal during the Reform Movement in Spain, Marcelo H. Del Pilar was a Filipino writer and journalist whose role in the Katipunan was to inspire other Filipinos to fight for their freedom. He used his pen name Plaridel and published 150 essays and 66 editorials in La Solidaridad and other anti-friar pamphlets.
He died on July 4, 1896, a month before the Cry of Pugad Lawin, and was awarded the title of Father of Journalism.
Muhammad Dipatuan Kudarat
The 7th Sultan of Maguindanao, Muhammad Dipatuan Kudarat is considered the strongest and greatest Mindanao sultan to have ever lived.
During his reign from 1619 to 1671, he managed to successfully drive away from the Spanish invasions. He prevented Jesuits from spreading Christianity to his territory which is why Mindanao still mainly practices Islam to this day.
Juan Luna
The first Filipino to be recognized as a Philippine artist, Juan Luna de San Pedro y Novicio Ancheta was born on October 23, 1857 in Badoc, Ilocos Norte in Northern Philippines.
Juan Luna excelled in painting and drawing, earning a gold medal in the 1884 Madrid Exposition of Fine Arts. During the Philippine Revolution during the late 19th century, he acted as a political activist.
Melchora Aquino
Melchora Aquino de Ramos is popularly known as 'Tandang Sora'. She was a Filipina revolutionary who sheltered sick and treated wounded revolutionaries in her store. She and her son, Juan Ramon, witnessed the Cry of Balintawak and the tearing of the cedulas.
Aside from 'Tandang Sora', she earned several other nicknames such as 'Grand Woman of Revolution', 'Mother of Balintawak', and 'Mother of the Philippine Revolution. As of 2012, her remains are placed at Tandang Sora National Shrine where her memory is honored.
Gabriela Silang
A Filipina leader known for her military contributions, María Josefa Gabriela Cariño de Silang played a large role during the Ilocano independence movement from Spain. After the assassination of her second husband in 1763, she took it upon herself to lead her people against the Spanish colonial government.
Unfortunately, Gabriela Silang was captured by the Spanish colonial government. She and her troops were executed on September 20, 1763. But she will always be remembered as the bolo wielding La Generala on horseback.
---
For more Historical Philippine facts and trivia, follow Vistaland International!
As the international marketing division of Vista Land, Vistaland International aims to provide OFWs and immigrant Filipinos with interesting entertaining facts and trivia about National Heroes Day. Vistaland International Marketing, Inc (VIMI) has a diverse portfolio of OFW property investments all over the country where you can explore the Philippines ' historical and cultural heritage.
Vistaland International was primarily created to bring OFW closer to their dream of finally acquiring a home in the Philippines. And with the rising cost of living in the country, OFWs and their families are looking for ways to earn extra cash flow to support their daily needs. Luckily, you can also join the global network of Vistaland International as a real estate professional and earn a commission!
Vistaland International Marketing, Inc. (VIMI) is the international marketing division of Vista Land. Aiming to provide OFWs and migrant Filipinos a home in the Philippines, VIMI has established long-lasting relationships with brokers and clients around the world.
Get started with your property investments! Contact us today and follow our social media accounts: Facebook, YouTube, Twitter, Instagram, and LinkedIn