One of the places people go to whenever they want to take a break from the hustle and bustle of Metro Manila (and anywhere in the world) is Boracay, one of the most beautiful islands people go to tick off their bucket lists (especially when it's Labor Day). But between the parties, island hopping, and all the usual touristy stuff during vacation, people often miss out on the things that make Boracay a tropical paradise, making people want to have the island life they deserve with its peacefulness and serene nature with many residential properties they can opt to have with Vista Land's newest property line, Costa Vista Boracay.
If you've thought twice about whether you should move to Boracay and live the islander life with all the best things, then here are some of the cool things that you can experience when you live in Boracay plus an exclusive of Costa Vista Boracay!
Cool Stuff About Living in Boracay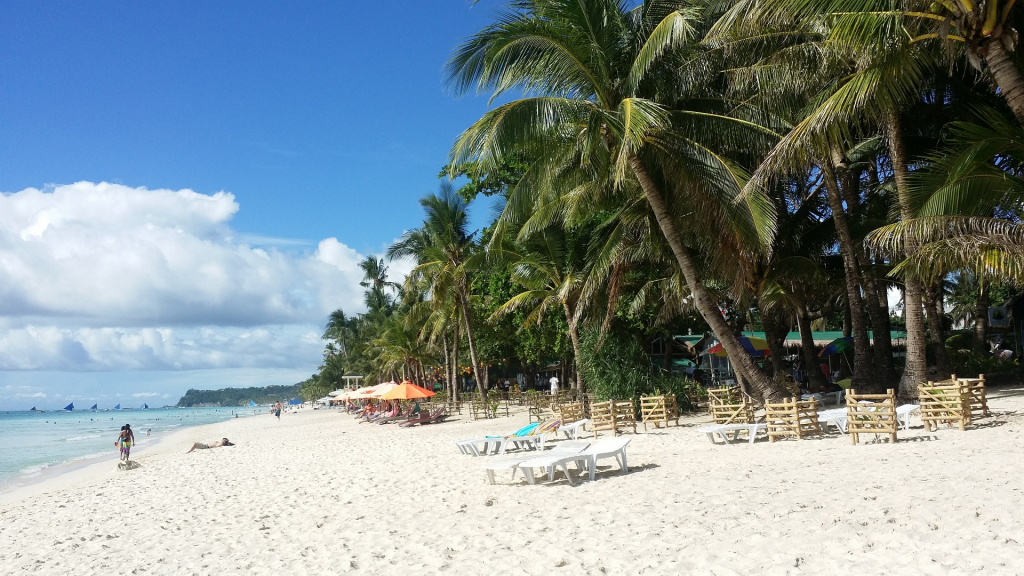 Famous White Sand Beach
White Beach is the most famous beach on Boracay island, and a lot of global estate resorts restaurants and clubs are there in that long 4 – kilometer stretch, making people want to go there for amazing views as they eat, drink, and catch up with their friends and swim in its crystal clear water because it has fine powdery sand that doesn't get hot from the scorching sun and it provides a sandy path with shade so that they don't have to bear with the harmful rays of the sun. You can dip your toes in the sand and leave footprints all you want because it doesn't hurt your feet, even when the sun is at its brightest point! So it's okay to have sand in your slippers and enjoy the daylight in peace (without getting sunburned) as long as you slather yourself with some sunblock.
Vibrant Nightlife
They say that what happens in Vegas, stays in Vegas, and it's applied to pretty much everywhere when you're planning to have a good time, especially in Boracay. If you think you're having fun during broad daylight, wait 'til the sun sets because the fun is about to begin as Boracay's selling point is at night. Bars and clubs target at the beachfront to serve the music, drinks, and the fun of meeting new people or just having fun with your friends as you party and dance 'til dawn. You can also enjoy a performance of fire dancers as they leave you in awe with their breathtaking moves when you want something exciting to see at night!
If you aren't a party animal, you can always chill and enjoy a serene evening at an al fresco cafe or restaurant with your old and new friends and vibe together! That way, everyone can have a memorable piece of Boracay when they go back to reality.
Friendly Locals
Ever wonder why expats and locals from Metro Manila live in Boracay to retire and enjoy life? It's because the first thing they notice is the friendly and open locals there that speak English, making it easy for them to make friends (without the language barrier) with expats and tourists. After all, no man is an island, so don't be afraid to socialize with everyone you meet there! Just be careful when meeting new people or when you're with them.
Sumptuous Food
If you learn about a place through food, then Boracay has a lot of restaurants that offer you lots of good food and drinks. A lot of people recommend the best restaurants and hole-in-the-wall places for you to try (especially if you're a first timer), and you can take home some of their delicious and light treats as pasalubong for your loved ones so that they can have a taste of Boracay with a bite!
Fun Beach Activities
If you think nightlife is only the selling point of Boracay, then you're missing out on all of the fun when it's burning daylight! There are a lot of fun beach activities that you can do aside from swimming and partying such as parasailing, snorkeling, kitesurfing, windsurfing, cliff-diving, shopping, food tripping, and many others that you can do! Even kids can find some things to do building sandcastles and spending lots of time in the water! Whatever the occasion, Boracay lets families, couples, friend groups, and even solo travelers personalize their experience because of the many water sports and activities that you can do!
Get a Piece of Paradise with Costa Vista Boracay!
Costa Vista Boracay is Vista Residences' newest real estate property and it's the first one that looks like one of the 5 – star hotels you see around the Philippines. It's a 5 – hectare of multi-tower mixed-used project that sits on one of the highest points of Boracay island that is peaceful and exclusive. It offers four low-density towers spread within those five hectares, and it's designed with efficient space in the midst of the finest enclaves and world-class hospitality chains the island has to give. This beachfront property has all the access to your favorite spots while giving you that peaceful living you've been dreaming of!
Features:
Entrance Lobby
Reception Counter
One Passenger Elevator
CCTV Monitoring
Automatic Fire Sprinkler System
Fully Addressable Fire Detection and Alarm System
Water Tank and Cistern
Standby Power Generator
Individual Mail Boxes
Smart Lock
Tap Card
WiFi App Access
Mechanical Key
TT Phone Access
Passcode
Smart Socket
Smart Repeater
Amenities:
Lounge Pool
Sunken Deck
Pavilion Hotel
Pavilion Grounds
Lounge Gardens
Fitness Gym
Sprawling Gardens
Retail Sprawl
Living luxuriously on an island has never been easier and more convenient with Costa Vista Boracay because of its nearby hotels and establishments! You can make your island life a reality without compromising the quality of living in Boracay island, especially when it comes to the Boracay newcoast where you can have access to every spot you want to go to with spacious apartments in one of the world's top vacation places!
The Big Question: Is it Good to Invest in Boracay?
Many investors and buyers from all over the globe come to the Philippines because of the sudden rise in tourism and in investing in residential and commercial properties. With Vista Land's new real estate offering situated at one of the top destinations, it's a return of investment that you're going to live like how you're checking in global estate resorts and exploring Boracay as an island with many things to do, and sights to see. As expected, Boracay is one of the top tourist destinations of the Philippines that has lots of beaches, clubs, and things to do when you're out and about in the big wide world. All you have to do is to open up your mind to a lot of possibilities, feet to do the walking, and eyes to do the exploring as the world is your investment.
If you're looking to invest in your life and the island life that you've been wanting, then head over to Costa Vista Boracay, and start investing now for your future!