Most Overseas Filipino Workers (OFWs) understand the value of hard work and money. OFW investments come from a place of labor and sacrifice. If you are an OFW yourself, you'll know and understand that investing in the right properties can mean financial stability for you and your family. Due to the growing demand for OFW properties in the Philippines, developers have also found a way to make real estate investment affordable for many working-class OFWs.
Real estate properties like condos for sale in the Philippines are now everywhere in the metro. Even in smaller city provinces, many developers are taking interest in investing. If you're thinking of joining the growing number of OFW real estate investors, you need to know several things first. Buying your first condo unit may seem intimidating because of all the requirements and paperwork. Not to worry, this comprehensive guide should help you get started.
Types of Condominium in the Philippines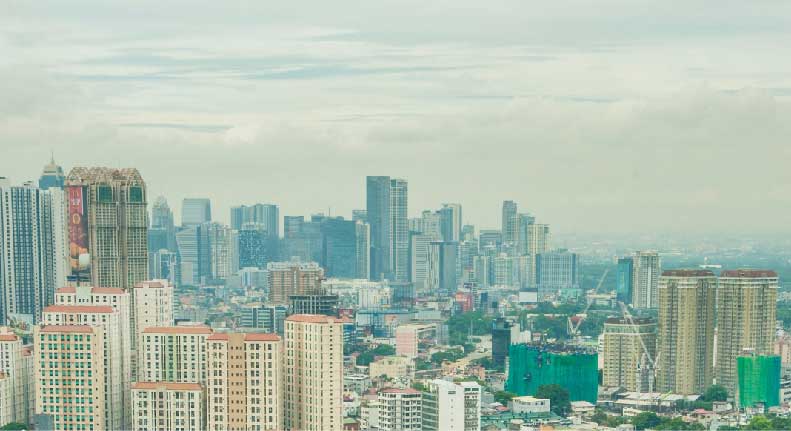 The first thing you need to keep in mind is that not all condominiums are built the same. The buildings where units are placed can be high-rise, mid-rise, or low-rise buildings. The price will also vary depending on the unit's type, if it is a pre-selling price or if it is ready-for-occupancy (RFO). The latter is almost always the most expensive because the unit is already built and ready to be lived in.
Different condo designs are common in the Philippines. They cater to different purposes including the number of residents that will be living in them. These units differ mostly in space and floor area, with some being much bigger or smaller than the others. Check them out below.
Studio Unit
Given the limited floor area, studio units are usually the cheapest option. These units are usually just one space for everything, save for the bathroom. The floor area could include the bedroom, the living room, and the kitchen. You can place dividers or something similar in between to separate the spaces or decorate them to your liking. Studio units can go as low as 18sqm in total floor area. This is the best choice for people who live alone or with a partner.
2 Bedrooms or more
Units with several bedrooms are best for couples or small families. There could also be more than one bathroom and a separate kitchen. Units with multiple bedrooms need a bigger floor space but this also means a higher cost. Many condo buildings have units that have more than three bedrooms if you need them. It's also a good idea to have the unit rented for big groups if you're planning on leaving it unoccupied.
Loft Type
If a condo building has high ceilings, there may be units that are loft types. The loft can be a studio or multiple bedroom unit with an elevated space that can be accessed with stairs. This space above is open and looks over the space in the area below. The unit is ideal for people who are not comfortable with having an open bedroom if they are not living alone. While the loft can be the most visually aesthetic type of condo unit, designing it and making sure it is well-ventilated can be a tricky job. Still, plenty of people opt for a loft-type unit.
Penthouse
Located on the uppermost floor of a condo building, penthouses are the most expensive units. This type of unit has a huge floor area that covers most if not the entire floor it is on. It is also exclusive and private. In the case of some units, tenants even have their entry point to the building. Due to this luxury, most of those who can afford and prefer penthouses are celebrities, politicians, businesspersons, and others.
Benefits of Buying a Condo Unit in the Philippines
Buying your condo in Manila or any other city needs a decent amount of capital. OFW and migrant Filipinos can often afford to invest because of their above-average income. There are many benefits to adding condo units to your real estate investments. Apart from monetary factors, there is also convenience, accessibility, and other things to consider that may benefit you when investing in condo units.
These benefits can probably even out the cost of buying a new property. They can churn out an even higher return or it can be a steady source of income. Whatever the case, these advantages can only add to the reason why investing in condos for sale in the Philippines is a good idea.
More affordable compared to house and lots
Condo prices in the Philippines are relatively lower compared to other countries. This is because real estate in general is more affordable in developing countries like ours. Even so, condos are more affordable than house and lots because you are only technically paying for one whole bedroom or unit and not the building or the land it was built on. Monthly dues are also more affordable depending on your unit type and contract with the developer.
Convenience and amenities
Condos are designed for convenience. Not only are they almost always near essential establishments, but they also come with amenities. These may include study and work areas, a pool, a gym, a parking lot, a function hall, and others. It is much more convenient than having to drive to places with these amenities if you were living in the suburbs. Condo buildings also have receptionists and cleaning personnel that maintains the place well and assists residents.
Better security
The level of security in most condominiums is tighter compared to many subdivisions. Depending on your developer, the building of the new condo unit you've been eyeing may come with 24-hour security and CCTV cameras. That is more than what many private house properties have. These places are also fully equipped with smoke detectors and fire sprinklers as mandated by the government in every commercial building.
Higher resale or renting value
Real estate investment is always a good idea because the real estate market is more or less always stable. The value of properties only goes up if the location it is located in continues to develop. If you decide to buy one, living in it is not the only option you have. In fact, many OFW investors choose to invest and then sell their units. Others also make it their source of income by renting it out, especially to students or workers that need to stay near the area. It is a stable source of income with a high Return on Investment.
Finding the Right Property Investment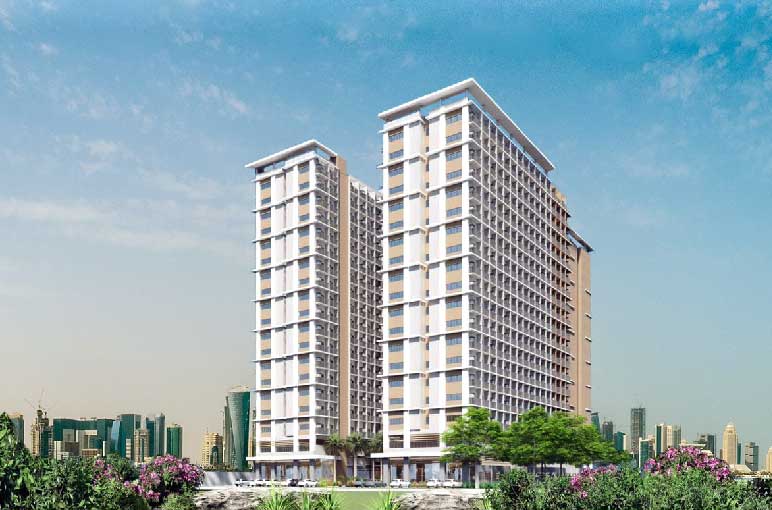 As an OFW investor, buying a condominium unit as a real estate asset is a big milestone. You want to get your money's worth, after all. Buying cheap may seem like a good idea now but perhaps not in the long run. If a deal is too good to be true, it probably is. Make sure to work with a licensed agent and a legitimate developer before anything else.
After you're decided on buying a condo unit in the Philippines, the next step is knowing what factor to consider before making your purchase. From researching well to knowing what size of the unit is suitable to look for trusted homebuilders, these factors can be crucial so consider them well.
Do your homework and research
The Philippine real estate market is wide and can be intimidating if you're only dipping your toes for the first time. Fortunately, many developers now have good internet profiles so you can scout them online. Doing your research and comparing the best real estate asset to invest in is always a good idea.
Don't be fooled with marketing strategies either. Some developers may sell cheap but won't hand over your unit for many years to come. To avoid getting scammed or being baited into these kinds of schemes, look up the company first or talk to other OFW investors you might know and ask for their experience or any tips.
Price and other fees
Comparing condo prices in the Philippines can be tricky. Some developers may offer the unit for a cheaper price but pile on other fees like maintenance or a higher downpayment and monthly dues. Apart from these, other costs may include, but are not limited to, Philippine Capital Gains Tax, Documentary Stamp Tax, Transfer Tax, and Registration Fee.
Typically, a 10 to 30 percent downpayment is required depending on your contract. Until the unit is fully paid for, the transfer of the title most likely won't be given to you yet. Every fee should be stated in the paperwork for transparency.
Location
The location is always vital when buying any real estate asset, condominium, or otherwise. Good locations depend on what you need. For most condo units, being located in the central part of the town or city is important. It means access to offices, schools, hospitals, restaurants, banks, malls, and other commercial sites. Buildings that are easily accessible are usually more expensive but you can probably balance it out with the money you'll save from gas or traveling.
Schedule an ocular visit
Inspect and select is the motto when buying any kind of property investment in the Philippines. The condo unit you've been eyeing may look beautiful and spacious in the brochures but seeing it first-hand will give you a more realistic point of view. Most developers offer an ocular for their units. These are usually showrooms of replicas of their units.
You can ask your agent to schedule it for you if you are an OFW investor or have a trusted representative go and take pictures for you. If you are currently abroad, make sure to prepare all of the needed requirements and authorize your representative to arrange everything for you. Some developers also offer 3D or virtual reality tours especially during the pandemic, but it is always better to see the unit and the location first-hand.
Suitability to your lifestyle
If you decide to purchase a unit as your new home, you also have to consider the kind of lifestyle you have and if it is a suitable one for commercial living. If you need ample living space, buying a studio might not be the best idea. If you have an aversion to living with close-range neighbors, a building with hundreds of tenants may not be compatible for you.
Compared to houses, condos are better suited for modern living. They offer compact space and access to many amenities and business districts. If these are your main priorities, then add a condo unit to your growing list of real estate assets.
Consider the developer's reputation
The condominium market is saturated with so many real estate developers. This is both a blessing and a curse. This is not to say that bigger names out there are always the best ones or that the smaller companies are less trustworthy. A developer's reputation should always precede it. You can check their legitimacy by doing thorough research on everything, from their history to their mission and vision to other investor's reviews.
Don't forget about getting a good agent as well. Agents are going to be the main bridge and communication line between you and the developer. They can get you the best of deals when it comes to investments. There are many forums and group discussions online that you can join to get testimonials from trusted developers.
With decades of hard-earned reputation in the industry, Vistaland International is the country's leading homebuilder. The real estate developer has a wide range of condominiums, house and lots, apartments, and many other real estate assets that can are good investments for OFWs and migrant Filipinos.
So is buying a condo a good investment in the Philippines? Definitely, so long as you know what you're looking for and work with a good developer and agent. There are many factors to consider but if you go through them carefully, you're bound to find a condo unit that will be perfect for you. Find Vistaland International's catalog on their website here and start investing in your dream home today.
---
Vistaland International Marketing, Inc. (VIMI) is the international marketing division of Vista Land. Aiming to provide OFWs and migrant Filipinos a home in the Philippines, VIMI has established long-lasting relationships with brokers and clients around the world.
Get started with your property investments! Contact us today and follow our social media accounts: Facebook, YouTube, Twitter, Instagram, and LinkedIn.