If you are interested in investing in real estate, condominiums can be attractive. For one, they are generally cheaper, so it's easier for you to purchase condominium units. A condo unit is also smaller and that accounts for the lower property prices.
Secondly, condos are easier to maintain. Aside from the smaller size, the entire building has its own maintenance service, which makes this real estate investment even better.
Thirdly, most condo units are located in central business districts. This means that the real estate property is easier to market. This can be complemented with a growing middle class that can afford to invest in real estate.
Where are the best places to buy condo units?
Suggested Read: The Condo Lifestyle: Raising a Family in a Condo
Condo Investment in Luzon, Philippines
Metro Manila
Metro Manila is arguably the most popular region in the Philippines. If you ask foreigners what places they are familiar with within the Philippines, Manila is surely at the top of the list.
There is also a reason for this. Manila is the capital of the country and is often synonymous with the greater Metro Manila. The metro is among the most populous regions in Southeast Asia. It has a number of central business districts, business process outsourcing (BPO) companies, and other international businesses. It also has a number of historical sites.
A business district offers a lot of employment opportunities, which could translate to a possible rental market.
Let's take a look at some of the enticing real estate projects in Metro Manila.
Makati City
This is the financial center of the Philippines. Some of the country's biggest banks, financial corporations, and more international companies have their headquarters in this city. It's definitely a prime location that would attract real estate investment from overseas buyers.
There are actually around 189 condominium buildings in Makati City. That's understandable, considering the many business districts in the area. Ayala Land is also headquartered here.
Here are some of the condominiums where you can find a great investment in Makati City:
KL Tower
Laureano Di Trevi
Mosaic Tower
Salcedo Square
Quezon City
This is the most populous city in the Philippines. It is known as the City of Stars since it is the center of the entertainment and media industry. It also has a booming economy and is home to many government offices and buildings including the Batasang Pambansa Complex, the seat of the House of Representatives.
One of Quezon's most noted commercial districts is Eastwood City. Quezon City is also an important link to other cities in Metro Manila because of Commonwealth Avenue.
Here are some of the condominium projects in this city:
Brescia Residences
Madison Place
Pine Crest
Thy Symphony Towers
Vista 309 Katipunan
Wil Tower
These are just some of the condominium projects that are ready for occupancy. Many more are being developed, providing even more opportunities for real estate investment.
Taguig City
It's quite hard to imagine that Taguig City used to be a fishing village at the time of Spanish and American occupation in the country. Today, it is among the most active cities in the financial market. It is home to the Bonifacio Global City where the Philippine Stock Exchange has a unified trading floor.
There are prime locations in Taguig City for various commercial and residential real estate opportunities. The Courtyard is preselling in the city.
Pasay City
Because of its proximity to Manila, Pasay City quickly became an urban area even during the time of American occupation. Public transportation is easy and many commercial establishments are just walking distance away from many properties ranging from expensive condos to moderately priced ones.
Pasig
The city used to be primarily a residential and industrial area. With the completion of Ortigas Center, the area has become heavily commercial as well.
Buying a condo in Pasig City is ideal for those who are working in the area. You can invest in a property or two here and earn rental income.
Mandaluyong City
The city shares Ortigas Center with Pasig. Aside from the said commercial and business center, Mandaluyong is also known for the following establishments: Asian Development Bank, Banco de Oro headquarters, and San Miguel Corporation headquarters.
There is also a good real estate market in the city. Proximity to a business district has a lot to do with it.
Manila
This is Metro Manila's most densely populated city. In fact, in 2019, Manila was recognized as the most densely populated city proper in the world. The city is known for many things. There are many large Catholic churches in the city, which have also become tourist sites. It's where De La Salle University is located as well as the country's first university, the Universidad de San Ignacio.
Manila is a major center for commerce in the country. Since it is already a densely populated area, it just makes sense that real estate developers are looking at vertical developments as prices of land per square meter are astronomically high.
So, if you have to buy property, Manila is a good choice to have a condo unit or two–or even more.
Baguio
The Summer Capital of the Philippines is definitely a real estate haven. It's a popular vacation destination, so a second property would be attractive among Filipinos. Since Baguio is an ideal place for relaxation all year round, it's a good area to buy a property whether for ownership or for rent.
Here are some of the condos for sale that are in higher demand in the country:
Brenthill
Canyon Hill
Pinehill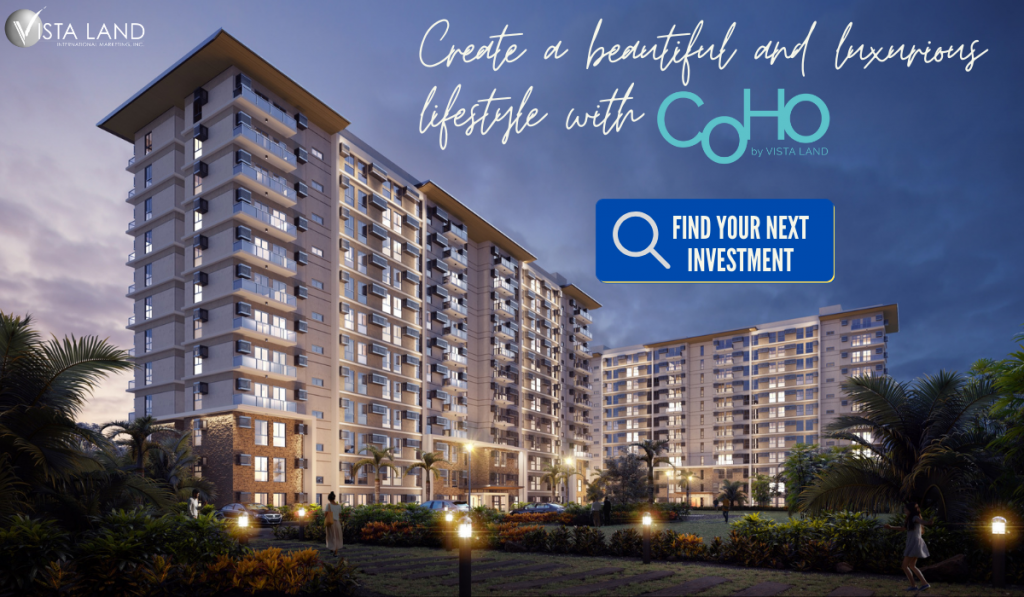 Condo Investment in Visayas, Philippines
With Luzon increasingly becoming more and more densely populated, it's time to look for real estate opportunities elsewhere. The great thing about investing in the Visayas is that you still have easy access to commercial districts and other amenities while enjoying a more subdued lifestyle.
Visayas is also a BPO haven. BPO companies have settled in Cebu and Bacolod, providing many job opportunities to the youth.
Cebu
The province of Cebu is nicknamed the Gateway to a Thousand Journeys because it is located in the middle of the country. You can easily go to different areas in Mindanao and Luzon. The province also has an international airport.
The best thing about this Central Visayas province is that it is known for its amazing beaches. The major cities that make up Metro Cebu also have their own city center. There is a balance of work and leisure opportunities in the province that is not always present in other parts of the Philippines.
There are many opportunities to invest in real estate in Cebu. CrownAsia's Suarez Residences is quickly becoming a prime property in Cebu City, also known as the Queen City of the South. The project is currently preselling and is a great option for people looking at investing in a condo property.
Bacolod
After Cebu City, Bacolod is the most populous city in the Visayas. Bacolod is the capital of Negros Occidental in Western Visayas. Known as the City of Smiles, Bacolod is rich in culture and is becoming one of the fastest-growing economies in information technology.
For those interested in buying a condo, Camella Manors is the property to do so. It is a 48-hectare township comprising three buildings that could be your next home or property investment.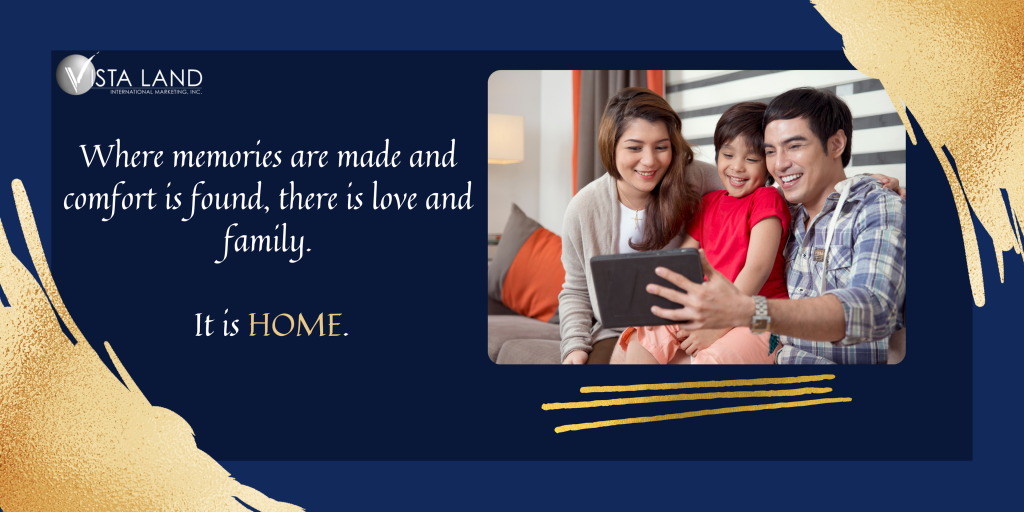 Condo Investment in Mindanao, Philippines
The real estate opportunities in Mindanao abound. It's such a large area, the second largest island group in the Philippines. However, a lot of developments are concentrated in Metro Manila and Metro Cebu.
Metro Davao and Butuan City, though, have proven tenacious in their development. They are growing economies that provide great opportunities for real estate. You can call Mindanao a dream for every real estate agent.
Known as the country's breadbasket, Mindanao leaves plenty of space for horizontal developments. However, the business districts provide wonderful opportunities for vertical real estate developments as well.
Davao
There are actually a lot of Davaos in Mindanao. To start with, there is the Davao Region, which was used to be known as Southern Mindanao. This region is composed of five provinces: Davao de Oro, Davao del Norte, Davao del Sur, Davao Oriental, and Davao Occidental.
The regional center is in Davao City, the largest city in the Philippines based on land area. The biggest industry in the entire region is agriculture, but business and commerce have quickly become important sectors in the area.
With those in mind, it's quite understandable why Davao has also offered a lot of real estate opportunities, especially when it comes to condominium development.
If you want a more resort vibe, the Camella Manors Frontera is the better option. Northpoint Davao, on the other hand, has become a recognizable landmark in the King City of the South. It has a British tone and is just a short distance away from the business district and other important amenities.
Butuan
Known as the Timber City of the South for its major economic activity in the previous decades, Butuan is the center for commerce and industry in the Caraga region.
Butuan City has become an important economic area in the south. There is plenty of land for horizontal development in the area, which also provides the perfect ambiance for resort living. That's precisely what Camella Manors Soleia offers.
Suggested Read: Condominium Parking Space: Why you should buy your own?
Summary: Why You Should Consider those Prime Locations to Buy a Condo?
Location is an important parameter when you are considering investing in a condominium unit or two. You want to invest in an area where the economy is good and with all important amenities easily accessible.
There are ample opportunities for real estate investment scattered around the Philippines. Knowing them would be pivotal to your investment. So, considering buying properties in Metro Manila, Baguio, Metro Cebu, Bacolod, Metro Davao, and Butuan.
---
Learn more investing advice and tips with Vista Land International!
At Vistaland International, our property advisors are happy to get you started with your first journey in property investment. Our company has a roster of several properties that may fit your needs. We value our clients by providing them with quality services and valuable insight into today's market trends. So contact us today!
Vistaland International was primarily created to bring OFW closer to their dream of finally acquiring a home in the Philippines. And with the rising cost of living in the country, OFWs and their families are looking for ways to earn extra cash flow to support their daily needs. Luckily, you can also join the global network of Vistaland International as a real estate professional and earn a commission!
---
Vistaland International Marketing, Inc. (VIMI) is the international marketing division of Vista Land. Aiming to provide OFWs and migrant Filipinos a home in the Philippines, VIMI has established long-lasting relationships with brokers and clients around the world.
Get started with your property investments! Contact us today and follow our social media accounts: Facebook, YouTube, Twitter, Instagram, and LinkedIn.