Location, location, location – this old adage never gets old no matter what the field. The same goes for real estate investing. There are lots of best cities in Metro Manila to invest in real estate; but with so much competition, it is important to do your research before jumping into the real estate game.
Overseas Filipino Workers (OFWs) and even immigrant Filipinos often look for properties for sale in highly-urbanized cities in the Philippines where the business district and economy continues to progress. They want to provide a home where their loved ones can conveniently enjoy the accessiblity of main roads and essential office spaces in their neighborhood.
For an OFW investor, however, they would often want to invest in real estate properties where the they can have high rental income that can support their families' daily needs. As such, real estate investments located in cities where land value is high is the most sough-after property address.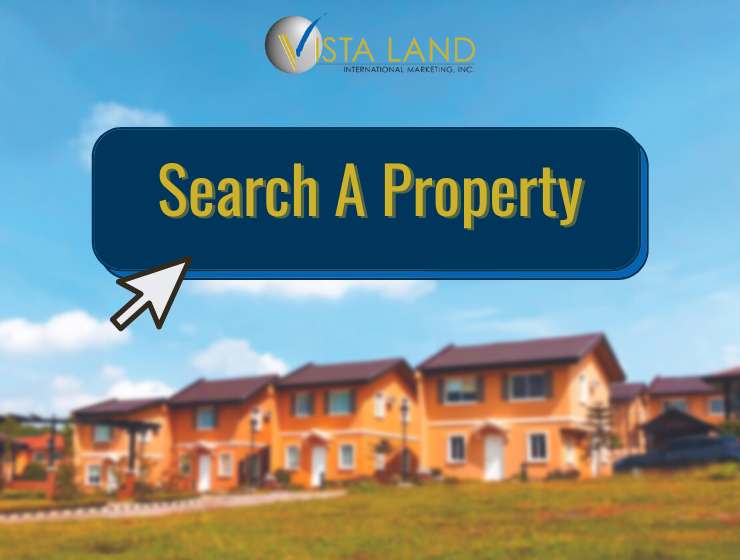 Invest in Real Estate Today!
Vistaland International offers house and lot for sale in the Philippines from Bria Homes, Lumina Homes, Camella Homes, Crown Asia, and Brittany Corporation.
Moreover, Vistaland International also caters to the vertical housing development. For condominiums for sale in Metro Manila and other regions in Visayas and Mindanao, Vistaland International offers Camella Manors, Vista Residences, and Brittany Corporation as well.
Real Estate Investment Hubs in The Philippines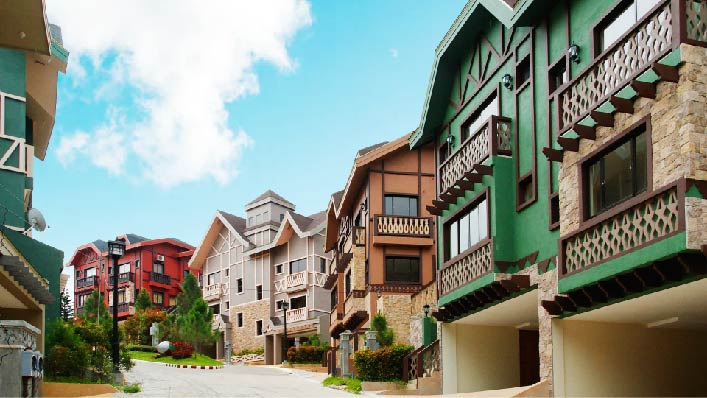 Whether it's for your family's primary residence or a side business with good rental yield, there are cities the Philippines that can provide for your needs. This article offers some helpful information about whether real estate is a good investment option for you.
Ever wonder where is the best place to buy a house in Philippines? Well, here's a list of some of the most popular cities in Metro Manila and why they might be great investments for you!
Best Cities in Metro Manila to Invest in Real Estate
Makati City
Makati is the most expensive city on our list. It is home to Vista Land's condo for sale in Makati such as Laureano di Trevi and Salcedo Square which give off a very luxurious vibe. However, Makati City lacks market diversity – that can be good or bad depending on your preference and goals as an investor.
Caloocan
Caloocan is located just north of Metro Manila. It is a well-known urban city that represents the heart of the Philippines. Because it's close to downtown Manila, it is very easy to get around year round. With easy access to transportation and various shopping malls, this location is ideal for investors looking to live in a city that has the feel of a town.
Quezon City
One step away from Metro Manila, Quezon City is located just southeast of the capital city. It is a very popular municipality because of its growing economy, excellent infrastructure and convenient location. Investments in Quezon City can be considered sustainable because Quezon City is one of the fastest growing cities in the country!
Malabon
Malabon lies south of Metro Manila; it's just a stone's throw away from Don Honorio Ventura National Highway, or Maharlika Highway. This city is comparable to other urban cities such as Caloocan, QC, and Makati. Roads are well-maintained here and there are opportunities for private sector investment in both public and private transportations such as jeepney, bus system, taxi, train and subway.
Valenzuela City
Valenzuela City is a new entrant in this list, but it's not one you should ignore. Located north of Metro Manila, it is an ideal place to consider for private investors looking to own and sell properties. It's also a location that has seen significant investment growth which means that there will be more competition for your properties. However, with the right knowledge and understanding of local market conditions; you can still have success!
Las Piñas City
This city is the third most expensive in Metro Manila. Located just southwest of Manila, this city is a mix of modern and traditional. Many tourists flock to this place because of its unique culture – which means more opportunities for property investors!
Pasig City
Pasig City is located south of Metro Manila. What makes Pasig City attractive to real estate investors is its accessibility. It has excellent infrastructure with major transportation hubs including LRT, MRT and airport access all in close proximity to commercial centers such as Ortigas Center.
Cavite City
Cavite City is located on the west coast of Metro Manila. It is a well-established city with strong economic sectors such as trade and shipping. Cavite has a vibrant nightlife, which makes this city a great choice for investors looking for a more exotic lifestyle.
Muntinlupa City
Located a stone's throw away from Pasig and Valenzuela, Muntinlupa offers investment opportunities in real estate and businesses that cater to both residential and commercial markets. Just like other cities on this list, there are numerous transportation hubs in close proximity to commercial centers that make it an easy commute.
Paranaque City
Paranaque City is located just south of the Ninoy Aquino International Airport. It is one of the fastest growing cities in Metro Manila, which means that there are more opportunities for real estate investors looking for your next property. However, this also means there will be an increase in competition from other investors.
However, there are other properties for sale outside of Metro Manila that can be a good addition to an OFW's real estate investment portfolio. Look into houses for sale and condos for sale in Cebu City and Davao City where their business districts thrive and flourish.
Also Related: Why Filipinos Should Have Real Estate as Their First Investment
Invest in Condominium Properties in Metro Manila
Prime properties in Metro Manila and its suburbs can make you a lot of money; however, the competition in the real estate industry has been getting stiffer every year as more and more investors get involved in the Metro Manila real estate industry.
In order to stay competitive in the Philippine real estate sector, it is important that you keep up with the latest trends – especially the locations that has significant growth rate throughout the years.
Vista Land and Lifescapes is a master real estate developer in the Philippines, producing a variety of real estate projects for local and international markets.
They offer several property types and styles of living to suit your every need. Their selection of real estate companies in the Philippines include Camella Manors, Vista Residences, Crown Asia, and Brittany.
Also Related: Benefits for OFWs Investing in Condominium Properties in the Philippines
Camella Manors
One of Vista Land's newest emerging condominium developers is Camella Manors, located in Caloocan, Batangas, Palawan, Bacolod, Davao City, Butuan, and Cagayan de Oro. Separate from the Camella Homes house and lot brand, Camella Manors aims to provide affordable condo for sale in the Philippines.
As these locations are known to have high rental yield and with the affordable prices of condos for sale, Camella Manors ensures all investors to have great returns on investment.
Camella Manors is a good real estate developer in the Philippines. With resort-themed amenities and a prime location for a property address, these condos for sale sell like crazy in the Philippine real estate market.
The Vista Residences brand has a mix of completed, on-going, and pre-selling condo for sale in Manila, Mandaluyong, Pasig, Makati, Taguig City, Baguio City, Quezon City, Cebu City, and Cagayan de Oro.
Their projects usually consist of a variety of condo buildings with unique specifications designed to redefine condo living for students and young self-supporting professionals. Vista Residences, a one of the highly-regarded real estate developers in the Philippines, prioritizes its target niche for young professionals.
That's why their real estate properties are near Central Business Districts (CBDs) with Business Process Outsourcing (BPO) companies, private office spaces, infrastructure projects, and employment opportunities in general.
Families in search of a great condo for sale in the Philippines with the right price nestled within good neighborhoods where their children can safely go to school usually opt for Vista Residence's condominium units.
Crown Asia is one of Vista Land's exclusive luxury real estate developer in the Philippines. The luxury brand has several house and lot for sale and condo for sale with great real estate investment potential that could yield rental income.
Crown Asia has house and lots for sale in Cavite, Laguna, and Sucat and condos for sale in Makati City, Ortigas, Sucat, Las Pinas City, Laguna, Cavite, Mandaluyong City, and Cebu City.
For over 25 progressive years, Crown Asia has innovated living in a world-class themed community. Their communities are known to be located near recreational and essential amenities such as fitness gyms, greenery and tree-lined roads, high-end security systems, country clubs, educational institutions, and shopping malls.
Brittany Corporation is one of the most reputable houses and lot developers in the Philippines. They offer not only quality customer service but also luxurious and competitively priced homes. As a high-end property developer under the Vista Land brand, their properties for sale in the Philippines not only afford a sense of peace but also protection from the messy, bustling environment of the city.
They specialize in developing luxury houses, condos, and vast residential lots for sale, all under one roof. Brittany has properties for sale at the Crosswinds in Tagaytay City, luxury classic American-themed houses for sale in Laguna, Italian-inspired house and lot for sale in Vista Alabang, and modern Victorian-themed real estate for sale in Sucat, Metro Manila.
Is real estate a good investment in the Philippines?
If you are considering investing in a house for sale or condo for sale in the Philippines, you may be wondering if it is a good investment idea.
Whether it's because of the country's high demand for foreign real estate investment, its rapid economic growth, or its increased supply and limited land options—there are many reasons why people invest in real estate in the Philippines.
In fact, one of the most important factors to consider when deciding whether investing in property is whether your money will be safe with your chosen agent or firm.
Vista Land International is at your service in finding the right home
Vista Land International Marketing Inc. (VIMI) is the global marketing group of the leading integrated real estate developer in the Philippines, Vista Land and Lifescapes. The group was primarily created to offer condos for sale and affordable house and lots in the Philippines to OFWs.
VIMI caters to all Filipinos citizens locally and globally, that's why we also have international offices in Italy, United Kingdom, United States of America, Kingdom of Saudi Arabia, Qatar, United Arab Emirates, and Kuwait.
VIMI offers the ease of digital payment with their financial options, online reservation services, and electronic buyer's information sheet (e-BIS) process.
Are you an OFW looking for a side income? Join us!
Vistaland International Marketing, Inc. (VIMI) is the international marketing division of Vista Land. Aiming to provide OFWs and migrant Filipinos a home in the Philippines, VIMI has established long-lasting relationships with brokers and clients around the world.
Get started with your property investments! Contact us today and follow our social media accounts: Facebook, YouTube, Twitter, Instagram, and LinkedIn.