People are finding ways to invest in the Philippines, whether it's looking for a location for your start-up, expanding your business, or moving into a new place from the hustle and bustle of Metro Manila. And that place is definitely Batangas City!
With various industries such as trading, education, medical services, tourism, and oil power plants and with its second-largest seaport, Batangas is one of the eight Philippine provinces that is known to be the Industrial Port Capital of the Philippines. It's no wonder that Batangas is ahead in the real investment game!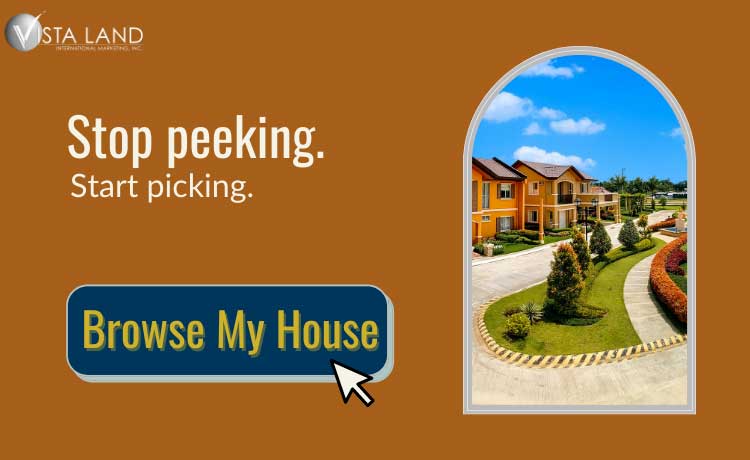 Location: Proximity to Metro Cities
Generally, real estate in the Philippines, especially in the National Capital Region, is more expensive whether you're leasing or buying. Living outside of NCR can get you a place for a better deal with great views, particularly in Batangas. Another reason to invest in Batangas is that its proximity from Metro Manila is convenient! You can get to Batangas from anywhere in Metro Manila in a nick of time thanks to various road projects such as the Nasugbu – Ternate Road Project, South Luzon Expressway (SLEX), Quezon – Batangas Coastal Road, and by connecting coastal areas of Batangas, Quezon, and Cavite to different parts of NCR.
Suggested Read: 4 Reasons Why OFWs Should Buy a Home Outside the City
Manila
It would probably take you almost 2 hours via Metro Manila Skyway, R – 3, and Calabarzon Expressway/STAR Tollway if you're using a car or any private vehicle whereas it would take around 4 – 5 hours if you opted for public transportation starting from Bagbaguin Road or Malanday Terminal, considering the need in switching bus terminals in between.
Live in the hustle and bustle of Metro Manila!
Laguna
Coming from Laguna, it's better for you to pass through the Calabarzon Expressway because it would take you to Batangas in 1.5 hours using a private vehicle whereas if you would like to commute, you can enjoy the scenic spots of Manila heading there on a 10 – 11 hour journey.
Rediscover history and natural wonders at Laguna.
Cavite
If you decide to take the Cavite route, you can experience a short ferry trip to Manila and a few bus switches, and you would definitely reach Batangas with an exciting journey of 4 hours and 22 minutes. If you decide to use a car, it would take you 2 hours and 14 minutes via R – 3 and Calabarzon Expressway.
Come home to Cavite, a home beyond the Metro.
Economy: More Business Opportunities
Fishing plays a major role in Batangas such as tuna, tanigue, tilapia, and tawilis. Besides this, they're also famous for their balisong, or fan knife. San Jose is also known as the "Egg Basket of the Philippines" because it provides eggs throughout Batangas province. Pineapples are also everywhere and their leaves are made into gusi, which is used in making Barong Tagalog, the National Costume for men. Sugar is also a major industry as Central Azucarera Don Pedro in Nasugbu has the largest sugar producer in the whole of Batangas. Let's not forget that Batangas International Port is the main entrance for goods coming from the Southern part of the Philippines and around the world.
Suggested Read: Ready-for-Occupancy Properties: Understanding Their Value
Best Tourist Spots In Batangas: Make Your Everyday Life Feel More Like Vacation
Batangas province has lots of famous attractions for foreign and local tourists to enjoy! Here are some to put on your bucket list:
Taal Volcano and Taal Lake
You can hike at Taal Lake's famous Taal Volcano, the world's "smallest volcano" in the Philippines. When you reach its crater, you would see the whole of Taal Lake in view.
This iconic diving spot is perfect for scuba diving and venturing out different kinds of coral reefs for your eyes to feast!
Our Lady of Mt. Carmel Church
Located at the heart of Lipa City, Our Lady of Mt. Carmel Church is the most famous cathedral for its miracle garden.
This ancestral house, also at Lipa City, is a museum that is named after Jose Rizal's first love, Segunda Solis Katigbak.
This is the oldest lighthouse in the world built in 1887 along with Malabrigo Lighthouse, which was present during the Spanish era.
Pegging is one of the easiest mountains to climb for beginners, it gives a decent challenge with its rolling slopes and several mini peaks before you arrive at the summit. On top of that, you're given scenic spots as you go along its trail and spend the night at its campsite.
The Benito Marasigan Ruins (or BM Ruins) lie along San Juan's Marasigan Street. Built around 1929 – 1930, it's one of the historical landmarks for people to admire its beauty.
Archdiocesan Shrine of St. Joseph the Patriarch
This underrated historical at San Jose church has a long history since the Spanish colonization.
This Greek-inspired island is popular among tourists when it comes to island hopping. This island will give you Santorini vibes while camping and cliff diving with its glorious view of the sea and its Grecian – inspired pillars!
This beach boasts its white sand and blue waters for water activities along with a mix of bars and restaurants, making it popular for you to enjoy with your family and friends for a summer getaway!
This secluded island makes the perfect escapade that will leave you in awe with stunning beach resorts and attractions like Mahabang Buhangin and Cueva Citio! Definitely another island to add to your island hopping list!
Batangas City — Definitely a good place to live and invest!
There are scenic places to live and invest while making your real estate investment in the Philippines worthwhile. There are lots of condos, houses, and lots for sale and rent whether you're planning to build your vacation home or to settle your retirement abode that will definitely suit your needs (and budget)! Whether you want the view of the beach or experience the cool and clean winds of the Batangas mountains, towns like Nasugbu, Punta Fuego, Calatagan, and San Juan open their doors for everyone. Out of all the Philippine provinces, Batangas has a fair share of Philippine history with ancestral houses that would definitely make traveling interesting and fun.
So come invest and live in Batangas, definitely your next haven!