As part of Vista Land International's efforts in making OFW and migrant Filipino lives better, a series of talks, in partnership with the company, was launched on various topics such as OFW investments, real estate assets, and financial literacy. Esteemed guests are invited for each talk and the goal of the webinars is to bring financial and economic knowledge to many OFW investors all over the globe.
Asensadong Pinoy: Financial Awareness was a webinar featuring special guest Pastor Dan Calingasan, a financial advisor and retired OFW. The talk centered mostly on financial literacy and how many OFWs and migrant Filipinos can grasp the concept of what it means to be financially stable.
What is Financial Literacy and Awareness?
The unfortunate reality is that a good percentage of Filipinos, whether OFW or those living in the country, struggle with financial management. When people don't know how to manage their money, debts may pile up, needs are unmet, and futures become unsecured. But what does it mean when a person is financially literate? Simply put, financial literacy is simply the ability to understand and apply different financial skills effectively such as budgeting, investing, and saving.
That's not to say that Filipinos are generally illiterate and this is where mishandled finances stem from. The truth is, a good majority of OFWs and Filipino citizens are well-educated. Two of the main reasons for financial illiteracy are the lack of financial income in the first place and the misplacement of funds on wants instead of needs.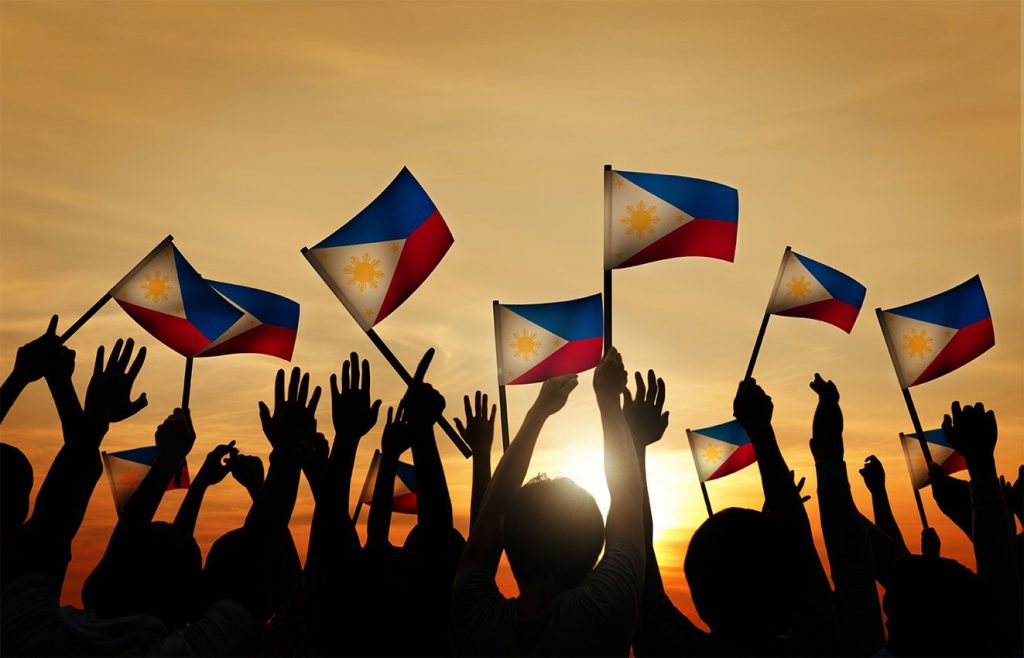 The first reason is the direct result of poverty and the problem of a livable wage in the country. If workers who live on daily wages can barely scrape enough money for three meals a day, investments and savings are out of the picture.
For OFWs and migrant Filipinos, it is mostly the latter reason that fails to give them a stable and secure financial status even after decades of toiling abroad. Many OFWs are not well-informed about proper money management and potential investment opportunities so they end up spending more than they are earning.
Reasons Why OFWs Struggle Financially
There are many other reasons why OFWs and migrant Filipinos often struggle financially despite earning in currencies larger than the value of the Philippine Peso in the global market. Guest speaker and financial advisor Pastor Dan Calingasan listed three:
Emotional blackmail from family and relatives
Instant gratification and celebration
Quitters
The first reason for the financial struggle is emotional blackmail from the people close to you. If you are an OFW and have to support an entire family, of course, their needs come first, but sometimes, so do their wants. Balikbayan boxes with expensive shoes, clothes, bags, chocolates, gadgets, and many non-essentials take up a substantial amount of an OFWs income.
The same goes for instant gratification and celebration. More often than not, according to Pastor Dan, when OFWs first get a taste of their salaries, they go out to celebrate and buy something expensive instead of saving money. There's nothing wrong with treating one's self every once in a while but make sure that the instant gratification is not out of budget.
And the third reason, quitters who immediately hop from one job to another because they refuse to work hard for financial stability. Managers and executives aren't born; they are trained and they work their way up from being an average employee to being an exceptional person at their job, or even quitting to build their own companies. OFWs cannot and should not expect to get rich by simply doing next to nothing.
According to Pastor Dan, many OFWs and migrant Filipinos are "allergic to money, […] they want to spend the money the moment they have it on the palm of their hands." This is where a financially illiterate person and a business-thinker differ: the former sees money as something to spend while the latter sees money as means for capital that can be multiplied with enough opportunities and strategies.
Why Should Income Go to Investments?
Financial stability isn't exactly linear and one opportunity may come along ahead of the other. After all, there is no perfect formula to success but starting small, such as with real estate investments, is a great step in putting your money where it can grow. OFW investors who have been doing investments for quite some time know the risks and rewards of certain assets. The important thing is to start and to start today.
In planning for investments, there are three kinds of income:
Earned income
Comes from salary, commission, and business profit; typical type of income for most OFW and Filipino citizens
Passive income
Gained from rental profit, big business profit; income generated by landlords and company or business owners
Portfolio
ROIs of stocks, mutual funds, treasury bills, bonds; return of investments for investors in the stock market
OFWs may have one or two or all three of these incomes but it still does not guarantee financial stability. The main point of turning income into investment is to generate profit. More income that goes into investment means more possible profit but not guaranteed, mind you, as it is still up to your financial strategy to make this happen. The basic formula should be to turn salary into investments and then investments into generating more income and back again.
Why Should OFWs Set Goals?
The way out of poverty and financial struggle is a long and hard road to walk. Apart from financial literacy, OFW and migrant Filipinos must also visualize what they want for the future and set up goals to achieve these visions. Setting up a timeline may help you see a linear progression towards your goals.
It is important to start setting up your goals early on in life, as soon as you start getting income. Remember that the value of money goes down while the value of investments goes up. Time can only be a friend in terms of investments such as real estate assets and the stock market. There are three progressing stages to think about on the road to building up personal financial stability:
Short-term Goals (Real Estate Investments and Assets)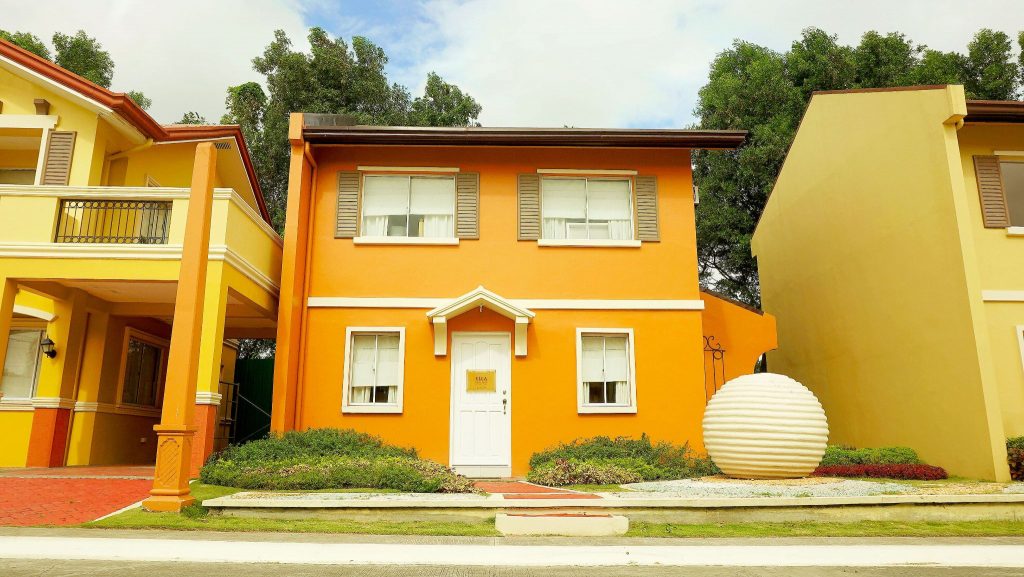 As early as is financially possible, OFW investors should look into real estate investment. These include residential, commercial, houses, and lots for sale. The reason why real estate assets are effective is that most, if not all, Philippine real estate properties tend to appreciate over time. They can make double to triple Return of Investment depending on the buying and selling in the market. Real estate assets can also be used as collateral to raise capital for other investments.
Age: Early 20s until mid-30s
Mid-term Goals (Businesses Assets)
When OFWs with property investments in the Philippines have started to gain their ROIs, they can now start looking into business assets. This means venturing into capital-churning markets like products and services. OFW investors might want to look into hotels and restaurants as they are some of the most in-demand services and will more than likely receive good profit depending on the success of the business. Business assets will also help OFWs connect and expand their social network for potential business partners and opportunities.
Age: 30s to late 50s
Long-term Goals (Trade and Stocks)
As OFWs and migrant Filipino investors start to reach retirement age, it is important to secure the financial assets they have gained throughout their lives. They may want to look into buying and selling company stocks and capital. These kinds of investments go on for a long time and can be bought and sold at certain peak points in their respective markets. It isn't a fail-safe option but it is a secure investment and can be left as a legacy to the OFW's family or next of kin.
Age: Retirement age
Tips on How and Where to Start Investing
For many OFWs and migrant Filipinos with investments, the main goal is usually financial independence and freedom. That term is loosely used as it can have varying meanings. Whether you are on the path to starting investments or already building up a hefty portfolio, here are some tips that could help:
Budget income properly
For young OFWs, it is imperative to create and stick to a budget. While you are young, it is good to manage finances wisely by making sure not to overspend. Always prioritize needs over wants; utilities over extraneous expenses. This can be done in several ways — open separate accounts or do it the old school way and use labeled envelopes where you can keep track of the money you are allowed to spend for that particular need or want.
Save, save, save
OFWs and migrant Filipino workers hear this all the time, and it is even mentioned during their Pre-Departure Orientation Seminars (PDOS), but saving might save your life. In reality, OFW employment is a precarious thing — you can be employed today and sent back home the next. It is best to set aside a substantial amount of your hard-earned money for emergency purposes such as sudden job loss, medical reasons, and other out-of-budget expenses. Your future self will thank you for this backup plan.
Avoid get-rich-quick investment schemes
In recent years, pyramid schemes have seen a sudden rise in popularity. These are investment frauds that many OFWs have unfortunately been victims of unwittingly. They promise a quick ROI if you invest a certain amount of money, usually without any preamble on how or where the money goes and is being multiplied. OFW investors should steer clear of these schemes and instead look into legitimate investments such as real estate assets and business ventures. Always know your option before betting good money on it.
Treat investing as an alternative plan instead of a backup plan
While building up an investment portfolio is undoubtedly a good plan while you are still hard at work abroad, treating investments as an alternative instead of a backup plan is a good change in perspective. Don't think of investing as an after-thought that would save you in times of financial crises, but instead think of it as another equally important source of income. The change in mindset might make you a certified OFW investor as you start purposely setting aside a good portion of your income to build up investments instead of only investing what's left of your money.
Learn more about financial management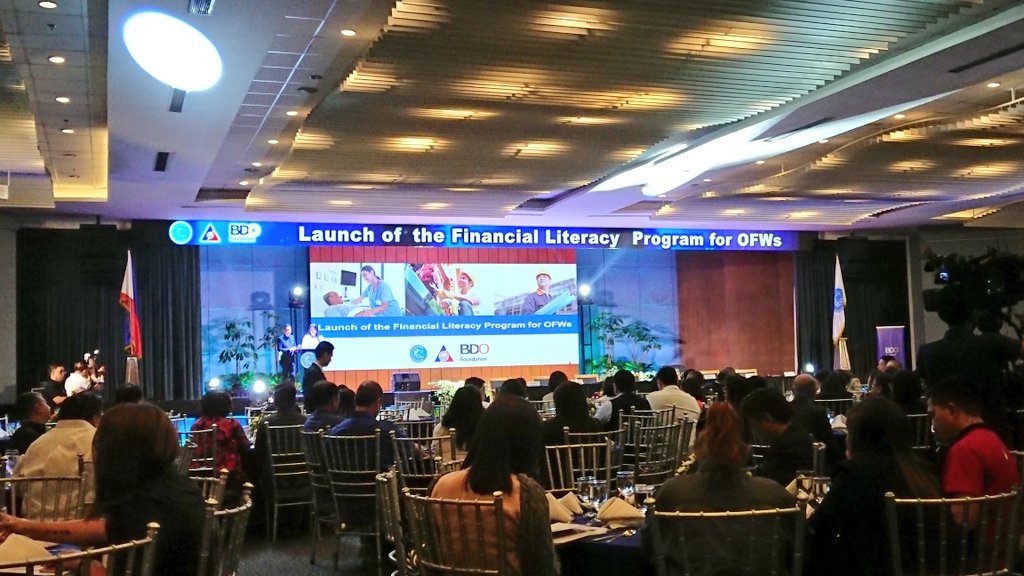 ANC Alerts via Twitter
PiTaKa or Pinansyal na Talino at Kaalaman is a financial literacy initiative of the Bangko Sentral ng Pilipinas in partnership with the Overseas Workers Welfare Administration (OWWA) and the BDO Foundation. It is now a requirement for every OFW as part of their Pre-Departure and Post-Arrival Orientation Seminars (PDOS and PAOS). This is a good opportunity to hone your financial management capabilities. The program aims to help OFWs and migrant Filipinos learn more about finance and at the same time understand their importance to the country's economy.
How important is financial literacy to OFW investors and workers?
From this article alone, you may have gleaned that financial literacy is important. It is not only a necessity for OFWs but for every person out there who wants to generate more income and live a financially dependent life. However, financial literacy for OFWs can have a whole new meaning because of the amount of income they receive in exchange for their service.
If they gain good money for their hard work, it does not have to be an endless cycle of work, earn, spend, repeat. It can be work for a few years, make wise and effective financial decisions, retire and enjoy your financial assets with your family.
No need to shell out millions in one go. You can begin investing with baby steps, and the best way to build your portfolio? Start with real estate investments. Vistaland International is the country's premier homebuilder. The company provides Filipinos with more than just houses and lots for sale, VIMI is here to aid OFWs and migrant Filipinos with opportunities to start a life of financial independence and success. Head on over to www.vistalandinternational.com for more content like these, plus updates and the latest trending news catered to Filipinos all over the globe.
---
Vistaland International Marketing, Inc. (VIMI) is the international marketing division of Vista Land. Aiming to provide OFWs and migrant Filipinos a home in the Philippines, VIMI has established long-lasting relationships with brokers and clients around the world.
Get started with your property investments! Contact us today and follow our social media accounts: Facebook, YouTube, Twitter, Instagram, and LinkedIn.