It may not be the grandest investment compared to stocks or business assets, but residential land can also yield high returns.
In real estate, there are different types of properties OFWs and migrant Filipinos can acquire. House and lot units in the Philippines are the most common type of real estate property typically bought for primary residence. Condo units for sale in highly urbanized cities like Metro Manila are also top commodities. It's an in-demand investment option for most OFWs since it's near the airport and main government offices. However, not many Filipinos are quite familiar with investing in a plot of land. It's been perceived by many that investing in land alone doesn't reap benefits because your property is just idly sitting.
Contrary to popular belief, land investment in the Philippines has great returns if you carefully plan out your income-generating strategies.
Here is a rundown of micro topics about land investment if you are thinking of acquiring one.
Benefits of Buying a Residential Land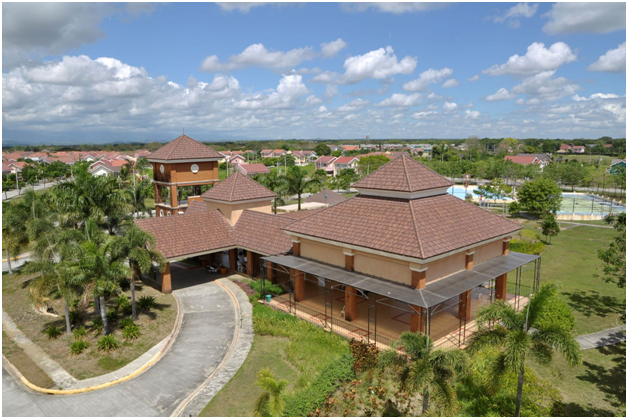 It isn't easy finding the right home for your family. Especially for OFW investors who want the best house and lot property in the Philippines, it's hard not to see the actual house unit during a virtual site viewing.
If you opt for a lot only property, there are several advantages that fit an OFW's needs and wants in a home. Here are three of them.
Maximize control and freedom
Freedom is a main advantage of investing in a residential lot property because you can build your dream home according to your design. You get to call the shots. When the lot is legally yours, you can start the timeline of your house construction. Whether it's as soon as possible or five years from now, you have the full authority to decide what to do with your investment.
Build your home from scratch
With the right neighborhood, you have a great opportunity to build your dream home that you've always wanted. You get exactly what you want when you're building your own home from scratch. The home aesthetic, wall color, number of bedrooms, and size of each room is all up to you.
Compared to buying a home, building a house allows for greater space for upgrades and customization. Need more guest bedrooms? Want smart technology features in your home? You get to plan for these things with your own team of contractors, engineers, architects, and interior designers. Also, building your home from the ground up assures quality control.
Little maintenance and passive income
What makes a lot property a perfect tangible investment is that you can leave it alone and its value would still continue to appreciate. Lot only properties usually generate passive income even with little to no maintenance, given that you have initially researched about the land's location, history, developer or owner, and size.
Ideally, land investment is a great option for OFWs and migrant Filipinos since they won't have to worry about the maintenance of the property. If they're not yet in a hurry to move into a home, they can invest in land first and build a house when they return to the Philippines to retire.
Related article: 5 Advantages of Investing in a Residential Lot Property
Things You Should Know Before Buying a Residential Land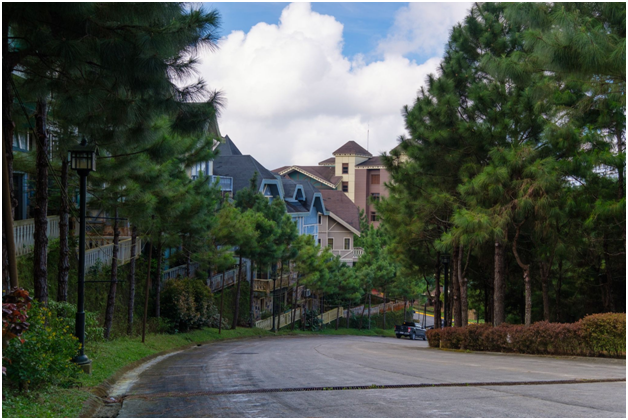 Although there are several other advantages in land investment, there are also precautions that you should keep in mind.
Can't be converted into a commercial space
Remember the type of land you want to acquire. If it's a raw land, then you have the advantage if converting it to commercial space or residential property. However, if you acquired a residential lot property, the lot can't be converted into a commercial space and vice versa.
This is a very important precaution to keep in mind since it can affect your future plans. If you wish to set up a small commercial space on your residential land, the developer or owner of the land would naturally take your business down. Simply because it goes against their contract or nature of business.
More responsibility
With great customization comes with great responsibility. The load of responsibility is probably the most overlooked aspect when people are buying a piece of land for residential purposes. When you plan on building your own home on a residential land, keep in mind that you are responsible for the whole process of construction. That means from securing construction permits and application for utilities, to installation of WiFi connection and submitting the house blueprint layout for the developer's approval.
Developer rules
While you may have free reign to design and build your home, you should always keep in mind the rules and limitations if you bought a land from a real estate developer. Most developers are lenient when it comes to your house design or size, but that doesn't mean you won't submit certain required documents. Developers always ask for a floor plan or house plan if it fits their community standard.
Ask your real estate broker or developer about their subdivision rules and regulations so that you would know the basic guidelines to follow when planning your home.
Ways to Earn Income with a Residential Lot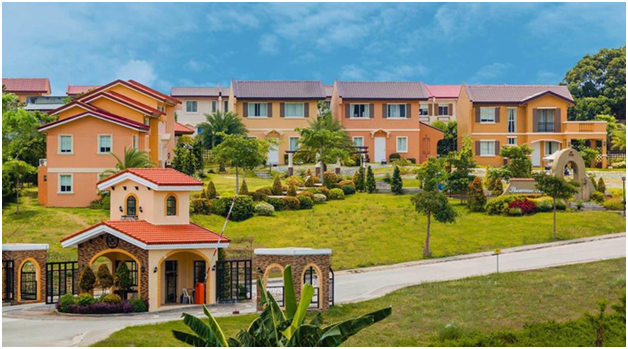 Flipping
For typical house and lot units, the flipping strategy involves renovating a bare unit or old unit to make it look brand new to clients. As for land properties, OFW investors can "flip" the lot by building a house on it and selling it as a house and lot package for a higher price.
You can also sell the property with a "pasalo" financing. In pasalo financing, the original owner stops paying for the monthly amortization and the second owner will continue paying for the property.
Buy and Hold
The buy-and-hold strategy is the oldest investment hack in the book. You buy the land property and wait for the value to increase over a period of time. There's a catch though, always invest in a developer who is known to have a great value appreciation rate. This is where most OFW investors make a mistake.
Because they think that land value naturally increases, they practice this strategy only to find out a year later that their property's value hasn't significantly increased. Not all real estate developers are equal, some developers appreciate every month while others don't appreciate even after a few years.
Buy and Lease
Similar to the buy-and-hold strategy, the main aspect of this strategy is OFW investors lease or rent out the land property instead of fully selling it off. Since your property is a residential land, it's a reasonable strategy if a home is already constructed. This strategy works well for agricultural land where you can have the land property rented out to local farmers.
Related article: Real Estate Strategies to Earn Money for OFW Investors
Tip: The key to earn more is to purchase lots at a pre-selling stage. This is where prices and buyer competition are low. You can have a higher markup once the development is complete.
---
Maximize and grow your investments. Talk to the professionals at Vistaland International!
Get started with your OFW property investment! From affordable homes and condo units, to residential lot and memorial lots, Vista Land International has a wide roster of real estate assets for your investment portfolio. Send us a message today.
---
Vista Land International Marketing, Inc. (VIMI) is the international marketing division of Vista Land. Aiming to provide OFWs and migrant Filipinos a home in the Philippines, VIMI has established long-lasting relationships with brokers and clients around the world.
Get started with your property investments! Contact us today and follow our social media accounts: Facebook, YouTube, Twitter, Instagram, and LinkedIn.