In recent years, buying pre selling condo in the Philippines has become an investment trend and there are no signs of it slowing down anytime soon. As more people jump into the real estate bandwagon, especially OFWs, pre-selling condominiums have become the hottest high ticket item in the real estate market.
What Pre-Selling Means?
If you are new to the real estate industry, then at some point you may have heard the word 'pre-selling' floating around. But what does pre-selling mean? In a real estate context, pre-selling is a word used to describe a property for sale before the property is being built or finished. In the west, these are also called "Off-plan properties".
These pre-selling properties or off-plan properties are pieces of real estate- usually townhouses, condominiums, and houses and lots- that are sold by land developers in advance before their completion date. The buyer willingly enters a legally binding contract with the property developer to purchase a property before it is completed.
Also Related: Reasons Why OFWs Should Purchase A Home at its Pre Selling Stage
The majority of these investors or buyers are usually young professionals, OFWs and migrant workers, Filipino investors, and even second-generation Filipinos from abroad. And to supply the demand for pre-selling condo units and other properties, house and lot developers in the Philippines are offering more and more housing projects for these people to choose from.
As an international marketing division that prides itself on affordable mid to high-quality condos in the Philippines, Vistaland International Marketing Inc, offers several condominium options like Vista Residences, Crown Asia, Camella Manors, and Asterra. These developers are located in major cities in Metro Manila like Taguig, Quezon City, Las Pinas, Makati, and Mandaluyong and other highly-urbanized munipalities such as Davao City, Cebu City, Cagayan de Oro, Butuan City, and Bacolod City.
Each brand has its distinct style and affordability range suited for the young and middle-aged working professionals, for investors looking for a form of passive income, and for OFWs and migrant workers who want to deliver a better future for their families.
Benefits on Buying a Pre-selling Condo Unit in the Philippines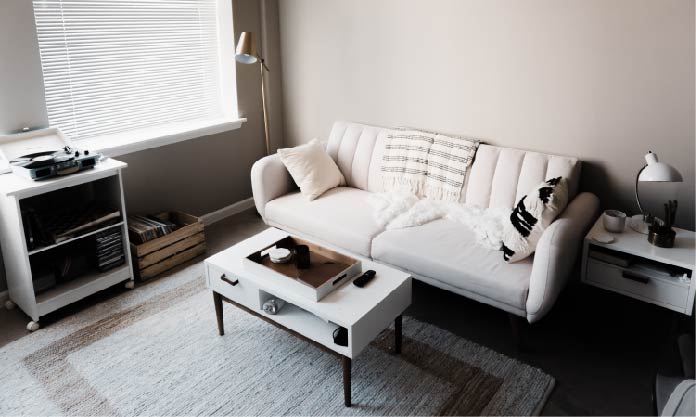 To some OFW investors or homeowners, it might seem risky to buy a condo for sale before it is fully completed. After all, the images on the product page may not be consistent with the final product upon completion. But that rarely happens to well-known real estate developers. There are several benefits and advantages to buying pre-selling condos.
Great Investment Returns
With the ever-increasing demand for condos in the market, there is a large chance the value of your condo unit will grow. This is one of the safest investment drivers in real estate and why condos are always in demand.
It is a low-risk property investment that beginner investors can take a part in without suffering too much financial damage. It holds potential and appeals for investors to buy condos and invest in the building's future developments.
A good tip when buying pre selling condos for sale in the Philippines is to look at their locations. It is common to see pre-selling condo units sold for 3 million, especially if they are located in Makati or Bonifacio Global City, and have the price double the amount once the project is finally completed.
OFW investors and foreign buyers can make a considerable profit off of these well-located condo units or they even use them to rent out their units, thereby earning passive income in the long run.
Cheaper compared to fully completed condo
Because the unit has not been built yet, pre selling condos usually sell at a cheaper price. The idea of low introductory prices on a condo unit can be tantalizing to anyone who wants a low-cost high-return investment.
Usually, the absence of a physical unit can sell at a price that is 30-50% off compared to the price of a fully built condo unit. The affordable introductory prices draw in several property investors, OFWs, and migrant Filipino workers.
This option also beats the down payment amount of RFO condos. RFOs or Ready for Occupancy condos usually cost twice as much.
Flexible Payment Schemes
Pre-selling condos for sale in the Philippines have more payment options compared to a fully completed condo units.
Why do pre selling condos have more flexible payment options? It is because the condo unit's condition is still under development. That means it takes at least 2 -3 years for the project to be completed. It helps lessen the burden of monthly requirements and payments.
So payment schemes can stretch from 36 months or even more. Some land developers also include payment perks such as discounts and promos during the initial development stage of their projects.
More Choices for Investments
Buying pre-selling condos for sale also offers buyers the first pick of the best units in the building. Guaranteed to get the best units first, buyers are allowed to buy condo units with the best view, the perfect floor level, the corner units, and even condo units that are normally reserved for repeat customers.
These types of units are highly sought-after. They bring high profits for real estate investors. As the saying goes, the early bird gets the worm.
Disadvantages on buying a pre-selling condo unit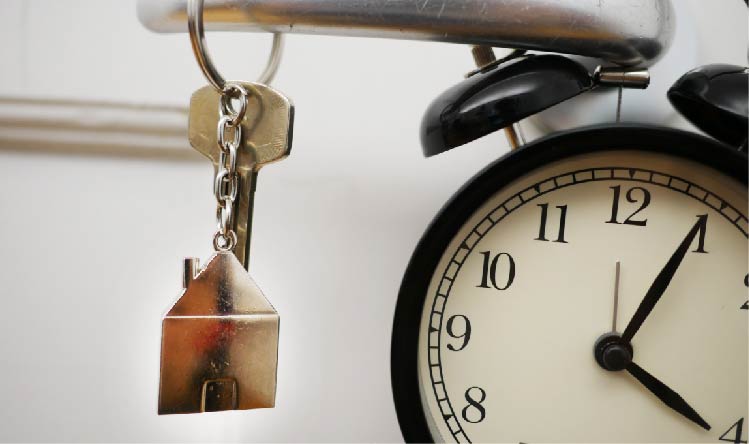 Aside from the advantages of buying pre selling condo units, there are also a couple of disadvantages you need to keep in mind. As a homeowner or real estate investor, you need to be aware of what you are getting into when you buy a pre selling condo in the Philippines.
Delayed Turnover
Real estate developers in the Philippines always have a "Ready for Occupancy Date" for their projects. This allows buyers to estimate when the project will be completed. However, depending on certain factors, the developers may not be able to successfully deliver the unit on the date of turnover.
The delayed turnover could take months or even years. If this happens, the buyer must plan on his next move if the move-in is not scheduled at the expected time.
To prevent experiencing disappointment over turnover delays, make sure you buy only from trusted and credible developers. Aligning your investments with trusted developers ensures there are fewer risks to deal with because they already have the experience and the backbone efficiency of building condominiums.
You won't have to worry about the project being pulled out either since they have a solid history of delivering projects to completion.
Details may be subjected to change
When browsing through a selection of pre selling condos or condominium projects, you will be given a preview of what they look like once it is finished. It looks amazing so it will hook you in, however; keep a watch out for disclaimers that state the project is "subjected to change without prior notice."
It does not happen all the time but it does happen. The preview of the condo unit or its amenities may not have the same physical appearance as the finished product. There have been cases where the final result is different from the preview, causing buyers to feel disappointment and loss of expectations.
These changes could be small such as the color of the tiles or it can be large changes such as the layout of the unit. Unfortunately, buyers cannot check on the state of their unit until the project is finished. This means they can only view the physical unit as soon as the developer turns over the unit to the buyer.
A good tip to prevent feeling disappointed for buying a unit that falls below your expectations; you can research the developer's history of the completed project and see if their preview matches with the final product. If it is consistent, then that is a good sign you can trust the developer to bring quality results.
Vista Land's Available Pre selling Condominium Brands
As the international marketing division of Vista Land and Lifescapes, Inc, Vistaland International aims to provide OFWs and migrant Filipinos a chance to join the Philippine real estate market while they are working abroad and that includes pre selling condo units.
Here at Vistaland International Inc, we pride ourselves on delivering top-tier choices for pre selling condominiums. Here are a few of our recommendations you should check out.
One of Vistaland's popular condominium brands, Vista Residences is a high-tier leisure condominium project designed especially for college students and young professionals alike.
The project is located in attractive and highly urbanized locations in Metro Manila and tourist destinations surrounded by commercial hubs and across universities and colleges.
To date, they currently have 23 condominiums in various stages of development and 5 condominium properties currently available for pre selling.
Crown Asia is the jewel highlight of Vista Land condominium brands. It offers diverse real estate properties strategically located in established commercial districts. These properties are equipped with modern amenities and boast a quality of life experience.
Investing in a Crown Asia pre selling condo unit is a worthwhile investment choice. Buyers can make the most out of their money with a Crown Asia condo investment since the unit's property value will double once the property is completed.
To date, Crown Asia residences currently has 1 condominium property located in Mandaluyong, Metro Manila that is available for pre selling.
Camella Manors
Presenting an all-in lifestyle package with resort-themed amenities, Camella Manors could be your next real estate investment opportunity. Camella Manors is a Vista Land condominium brand that offers affordable rates and is strategically located in prime urban locations.
A mid-rise condominium development, Camella Manors offers affordability while having all of life's comforts within walking distance. The development is designed for people who prefer to work from home where most Metro Manila city employees move back to their hometowns while still working in a less crowded location.
This is the perfect choice for investors and homebuyers who envision living in a securely guarded community while at the same time has convenient access to malls, groceries, restaurants, and other establishments.
To date, Camella Manors currently has 5 condominium properties that are available for pre selling.
Is pre-selling condo a good investment?
As a homebuyer or property investor, you need to be vigilant to any offer that has great advantages because it also comes with its risks. One major drawback that could leave you with a negative experience is when the developer backs out of the contract or cannot deliver the unit at all.
This means wasting all that money and time for nothing. That is why aligning yourself with reputable real estate developers in the Philippines who have a good track record of delivering quality properties is important. By doing so, there are fewer risks and better profits in the long run.
Once you have got that area covered, you can look forward to several advantages of buying pre selling condo units in the Philippines. Especially when property value increases every year so investing in a condo unit within a thriving metropolitan city is a sure-fire way to getting back your return of investments as quickly as possible.
With several opportunities available, you can look forward to investing in any of our pre-selling adn ready for occupancy condo brands such as Vista Residences, Crown Asia, and Camella Manors to reap the perks of having the best condo living space.
They are the top condominium brands Vistaland International has to offer and by buying condo units, you can take advantage of flexible payment schemes, the first pick of the best units, and extra freebies and bonuses!
Feel free to contact our Vistaland International real estate brokers in the Philippines and abroad if you have any questions or inquiries. You can contact them here or visit our social media accounts, and one of our marketing officers will be happy to address your query or concerns.
Talk with us today and get to know the available pre selling condo projects with Vistaland International!
---
Discover more OFW investments. Connect with Vistaland International today.
For OFWs and migrant Filipinos who are looking for a house and lot or condo for sale in the Philippines, Vistaland International Marketing, Inc. (VIMI) has a diverse portfolio of OFW property investments for you. Send us a message today!
---
Vistaland International Marketing, Inc. (VIMI) is the international marketing division of Vista Land. Aiming to provide OFWs and migrant Filipinos a home in the Philippines, VIMI has established long-lasting relationships with brokers and clients around the world.
Get started with your property investments! Contact us today and follow our social media accounts: Facebook, YouTube, Twitter, Instagram, and LinkedIn.