It is not a secret Overseas Filipino Workers (OFWs) are the strong majority of real estate growth in the Philippines. Majority of OFWs and migrant Filipinos dream of saving enough money from working abroad to build their dream house and settle on a better life. And to build family roots that can last several generations.
For this dream, they endure the loneliness of being away from their families while working abroad for many years. They would only return to the Philippines for vacations and important family occasions. Reuniting with their families is always a sweet event because they rarely get together as a whole.
With the money they saved up, they can finally have the house of their dreams. But the home buying process is not easy unless they already know someone who has experienced the same thing. Fortunately, the real estate market in the Philippines has seen significant growth and stability even during the pandemic. There are several buying opportunities for OFWs and migrant Filipinos to choose from.
There are several helpful tips in this article to help provide OFWs and migrant Filipinos an idea of what it is like buying a residential lot and building a home from scratch.
To read more about the pros and cons of buying a residential lot and building a home from scratch, scroll down below.
What you need to know
To build their dream house, overseas Filipino workers need to understand there are several things to consider:
Buying a Residential lot/land
Buying a residential lot or land can be daunting. After all, there are several options to choose from. There is so much paperwork and government fees to be considered before thinking about buying a residential lot for sale.
Location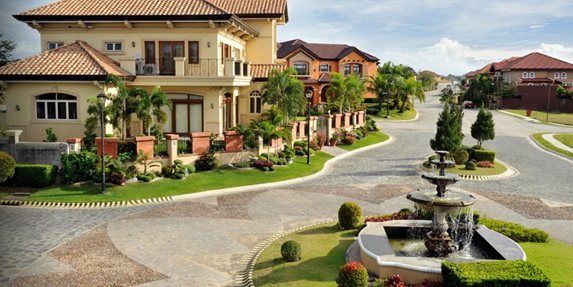 Finding a good location to build a home is important. Some prefer to have their house in the mountains, others by the sea or even within the city center. It depends on the buyer's preferences. Keep in mind property prices within the city are more expensive compared to the countryside.
Residential city properties are getting more expensive since the Philippines has seen a rising boom in telecommunication companies and many younger Filipinos prefer to stay within the city to avoid the traffic rush. Residential city properties are scarcer therefore, prices naturally increase due to high demand.
One important thing to consider when purchasing a residential lot is safety. The Philippines has its fair share of thefts, criminal activities and acts of terrorism. Learning to protect against these things is important. It may be safer to live within gated communities that have a roving and stationary security guard at the entrance gates. Do research first and see which areas have low crime rates. Choose a safe area and install a high fence with CCTV security cameras around your home.
Finding a reliable and trusted real estate agent
Finding a licensed real estate agent or broker to act as the middleman between the buyer and the seller can ease a lot of headaches. Especially if the buyer is still new to the real estate industry. A real estate broker is vital in making sure all the papers and requirements for land purchase are ready and accounted for. They can also instruct the buyer on what to do during the purchase process, what to do next, etc.
Usually, when looking at online residential lot listings, the real estate broker will post their contact information along with the property listing. It is important to find a reliable agent the buyer can trust. If the buyer wants to verify the real estate broker's license, they can visit the Philippine PRC website and check if their name is in the database.
More importantly, the real estate broker may have more access to property information that the buyer is not aware of. Real estate brokers also have more property investment options for the buyer to choose from. It is always a good thing to find a real estate broker that is looking out for the buyer's interest.
Land taxes, titles, and fees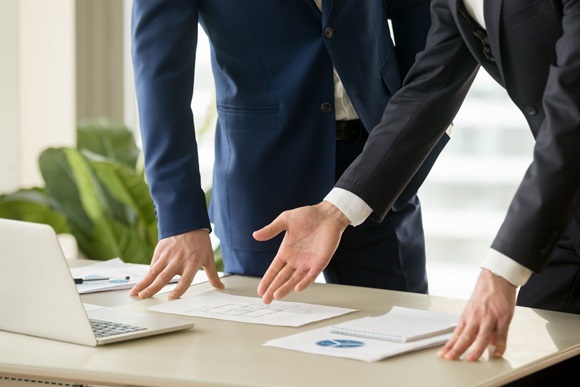 Buyers need to be aware of the taxes that must be paid during real estate transactions. It always involves more than one fee such as:
Title Registration Fee: Generally around 0.25% of the sales price
Transfer Tax: Depending on whichever is the highest zonal value or fair market value: 0.5% to 0.75% of the sales price
Documentary Stamp Tax: Depending on whichever is the highest zonal value or fair market value: 1.5% of the sales price
Capital Gains Tax: Normally paid by the seller but can sometimes be included in the sales price. 6% of the residence's sales price
Affordability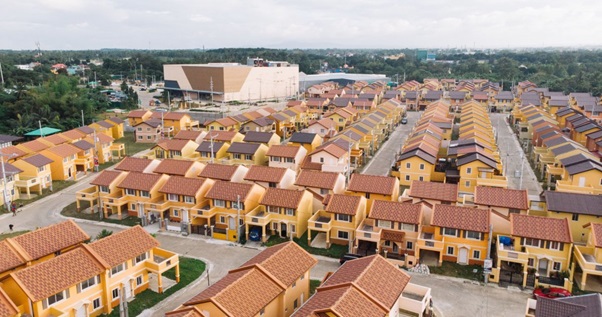 There are two ways to purchase a residential property. The buyer can either pay for the residential property in full or get a loan from the bank or apply for a housing loan from Pag-IBIG. Unfortunately, not many Filipinos can afford to pay the full price so they can opt for loans instead.
Housing loans from Pag-IBIG are a popular choice for overseas Filipino workers. Pag-IBIG is a Philippine program owned by the government. It is designed to help Filipinos buy affordable homes through loans and programs. Pag-IBIG is a trusted source for housing loans.
To be eligible for a Pag-IBIG housing loan, the Pag-IBIG member must be:
An active member with at least 24 months of savings
Not more than 65 years of age at the day of loan application and not more than 70 years of age at the day of loan maturity
Has the legal capacity to acquire and hold real property
No previous history of Pag-IBIG Housing loans that ended in foreclosure, brought back, canceled or voluntarily surrender
If the member has an existing Pag-IBIG account or Short Term Loan, then payments must be updated and paid for.
For the requirements, the Pag-IBIG member must present:
Housing loan application with recent ID photo
Proof of Income
One Valid ID of the borrower and if applicable, Spouse, Co-borrowers and Spouse, Developer's Authorized Representative, and Attorney-In-Fact
Transfer Certificate of Title
Updated Tax Declaration and Updated Real Estate Tax Receipt
Vicinity Map leading to the Property subject of the loan
For more information, you can visit the Pag-IBIG website here.
Building a home from scratch
There are several benefits from deciding to build a home however, the process can be complex and may take quite some time to complete. The buyer must be committed to the project from start to finish.
Especially when problems pop up, which they will, the buyer must keep a calm head and find a solution. They must be willing to put long hours into building a home from scratch. However, there are a few easy routes to building a home from scratch such as hiring a licensed contractor.
There are a few important things to consider:
Building Materials
Building materials are the key foundation of building a great long-lasting home. Buyers must not overlook the material quality when building a new house. But they also need to stay within the budget so this can sometimes be tricky. For example, there is a difference between good quality cement mix and cheap quality cement mix. People can tell at a glance if the house is made with cheap or quality materials.
For one thing, cheap materials will not last for a long time. They may last for one year and then after that, it starts to wear down. Cracks may appear on the cement walls. The paint starts to peel off due to the heat. Or worse, the house may end up being infested by termites because of poor lumber quality.
Instead of saving money, the buyer ends up spending more on repairs and renovations. Not to mention the costs of hiring laborers to fix the house isn't cheap. Maintenance fees will also rise if the repairs are not fixed immediately.
DIY or Hire a Builder Company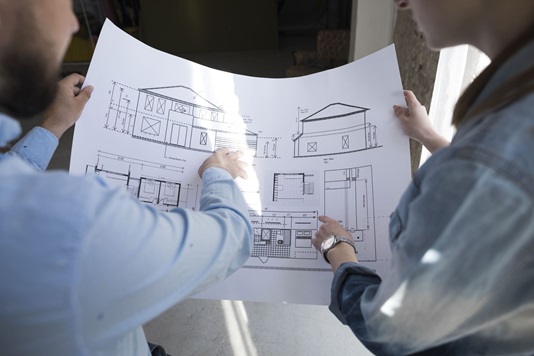 For some, being your contractor or hiring local contractors can have some benefits. Hiring local laborers is cheaper compared to hiring a licensed contractor from a land development company. But the downside is, the buyer has more responsibilities and must have a tight grasp of everything, from instructing the laborers to overseeing the entire process to ensuring all building materials are accounted for.
If they prefer to let someone else handle overseeing the building process, they can hire a licensed contractor with their manual laborers. This is much easier since they already come with experience and they have a rapport with the crew of manual laborers under their employment.
Fortunately, with the rise of land real estate development, there are several licensed contractors and land development companies available to help build new homes for OFW investors.
Construction Budget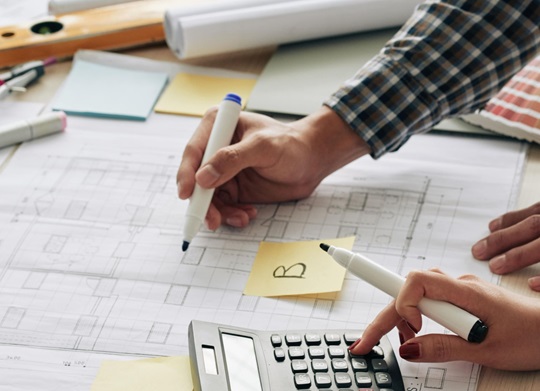 Construction costs on a residential lot depend on the total area, location, and type. The buyer must also write down a list of materials needed and their cost, the service fee of the builder and workers that will be hired, and other additional fees. And this is just a rough estimate.
For a more detailed budget, the buyer must list down every item of work, construction equipment fees, labor hours, and number of construction workers. It is important to prepare a detailed budget to have an easier cost estimation.
If the buyer hires a licensed contractor or land development company, then they can ask for a document that lists the details of the construction cost.
Home Design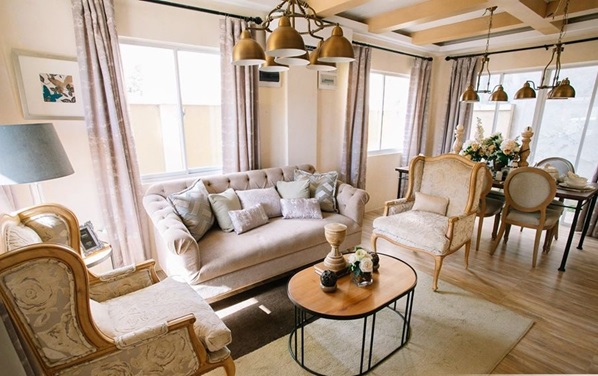 Designing a house is always a fun and creative process. Buyers can design a house depending on their preferences. This allows them the freedom to design a house they can live in comfortably and with ease.
Some buyers may prefer seeking a professional architect to help design and customize their house. An architect's role is to listen to the buyer's goals for their new home and draft a layout blueprint. They can also assist the buyer in brainstorming solutions to any problems that might pop up and answer the buyer's questions about the design process.
However, professional architect fees are not cheap. Buyers can have the option to forgo hiring one if it is out of their budget. On the other hand, they can hire licensed contractors instead. Some licensed contractors or real estate land development companies offer several ready-made blueprints of different house designs. Buyers can simply choose which house design they want and the contractor will build it on top of their land property.
There are also Philippine websites that sell house designs. They have several house design themes available such as modern, contemporary, Asian modern, Mediterranean, etc. You can check Philippines House Designs' official website for more info.
Pros and cons of buying a residential lot and building a home from scratch
Pro:
Freedom to design your dream home
Ownership of the land/property
Real Estate value appreciates over time
Great long term investment choice
Can Upgrade the house
Con:
More expensive
Need to do your house maintenance
The building process may take 1-2 years
Conclusion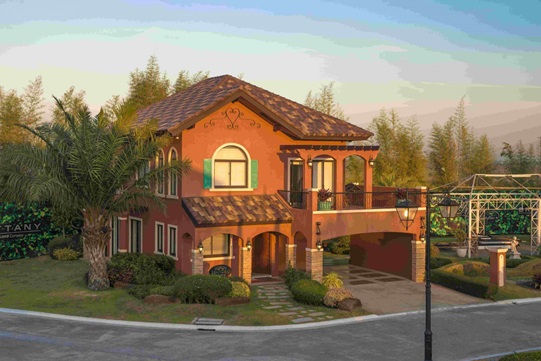 Overall, buying a residential lot or land is a great investment. Real estate land will never lose value. Instead, its value will rise over some time. It has sustained smart investors for years. And can be used as an extra source of income.
But no one can say whether it is better to buy a residential lot and build a house from scratch. This is up to the buyer's personal preference. It might be cheaper to buy a house from a contractor and let them build it on the buyer's property. That is why it is important to research first before making a final choice.
Make sure to gather all the important information, especially estimate costs, and property location. It is also important to do some background research on the people who will be involved in the house project such as the real estate broker, licensed contractors, or land development companies. It is important to learn about their previous clients or projects to make sure they are reliable and can be trusted.
Ultimately, the journey of buying a residential lot and building a house from scratch is always a daunting yet exciting adventure.
---
Talk to us!
At Vista Land International, we can help you find the right lot property where you can finally build the home of your dreams. You can look through our different properties and read our blogs for timely news and trendy topics. Send us a message today!
Vista Land International Marketing, Inc. (VIMI) is the international marketing division of Vista Land. Aiming to provide OFWs and migrant Filipinos a home in the Philippines, VIMI has established long-lasting relationships with brokers and clients around the world.
Get started with your property investments! Contact us today and follow our social media accounts: Facebook, YouTube, Twitter, Instagram, and LinkedIn.