I'm certain that you've been racking your brain on what is the perfect and best gift to give your dad this coming Father's Day. A new necktie? A new pair of shoes? A new watch? Or maybe a ticket to watch his favorite basketball team?
While you ponder about what to give to this special guy in your life, let's take a trip back into the history and see what made Father's Day the holiday it is now, and who are the people behind it that made this occasion possible.
Looking Back: The History of Father's Day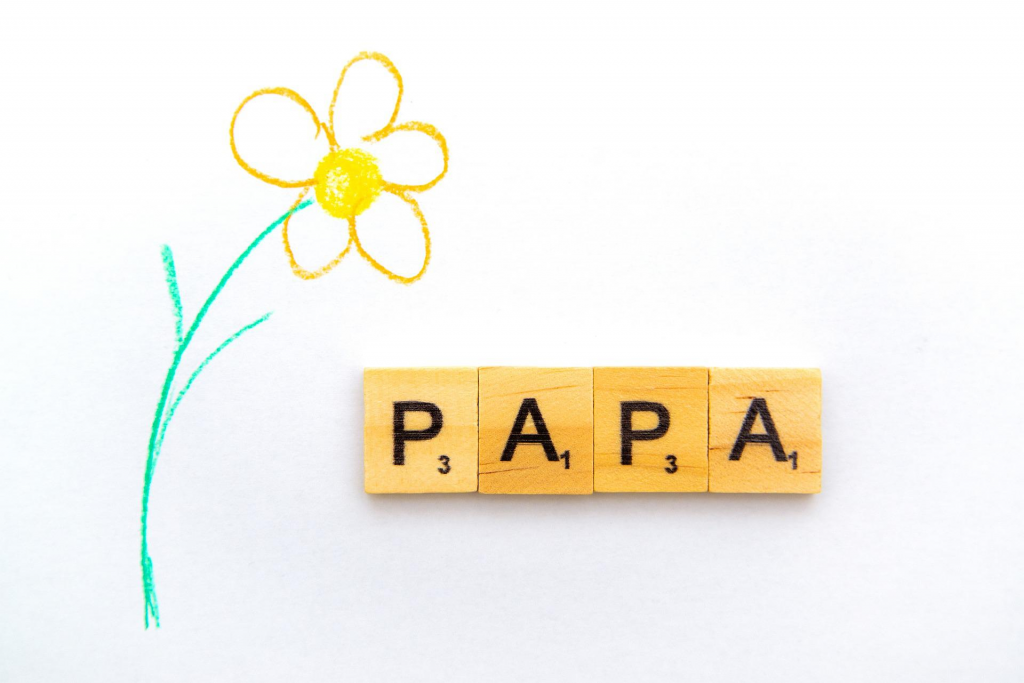 Sonora Smart Dodd from Spokane, Washington initially proposed the idea of having a counterpart of Mother's Day— which is Father's Day obviously– to honor her own father, William Smart, who is a Civil War veteran. When Dodd's mother died in childbirth, Smart raised their six children on his own.
According to Dodd, the idea occurred to her after listening to a sermon on Mother's Day back in 1909. She knocked on various doors–from the local churches, YMCA, shopkeepers, and even local government officials to seek support.
Her efforts eventually paid off and her proposal was acknowledged, thus, the Washington State celebrated its first Father's Day on June 19, 1910.
This observance eventually spread from state to state until in 1924, the then US President Calvin Coolidge showed support for the observance. This affirmation is then followed when President Lyndon Johnson signed an executive order in 1966, declaring Father's Day to be an official holiday to be celebrated every third Sunday in June. Finally, in 1972, President Richard Nixon signed a proclamation making Father's Day a national holiday.
This 2022, we will celebrate Father's Day on June 19th.
The Father's Day Controversy
Do you know that Father's Day was celebrated only 58 years after Mother's Day was officially declared (1914)?
Surprisingly enough, the idea of dedicating a whole day to the pillars of the house didn't get the same enthusiasm as with Mother's Day. This is due to the reason that fathers don't radiate the same 'strong sentimental appeal' unlike mothers. Furthermore, Mother's Day is usually associated with flowers– the patriarchal society at that time don't want to be linked with such femininity.
As stated in an Almanac article entitled The Forgotten History of Father's Day, men during that time "scoffed at the holiday's sentimental attempts to domesticate manliness with flowers and gift-giving, or they derided the proliferation of such holidays as a commercial gimmick to sell more products—often paid for by the father himself."
However, this view about the celebration changed over time.
The Great Depression and the Second World War are the key main events that furthered the father's day celebration.
During the Great Depression, retailers need to find reasons for people to spend money so that the economic gears will keep on running. That's how the occasion was used to prompt people to buy stuff like clothes, socks, or neckties as gifts to their Fathers. On the other hand, men were on the frontlines during WWII, and celebrating Father's Day is a great way to honor such heroes on the battlefield.
Interesting and Fun Father's Day Facts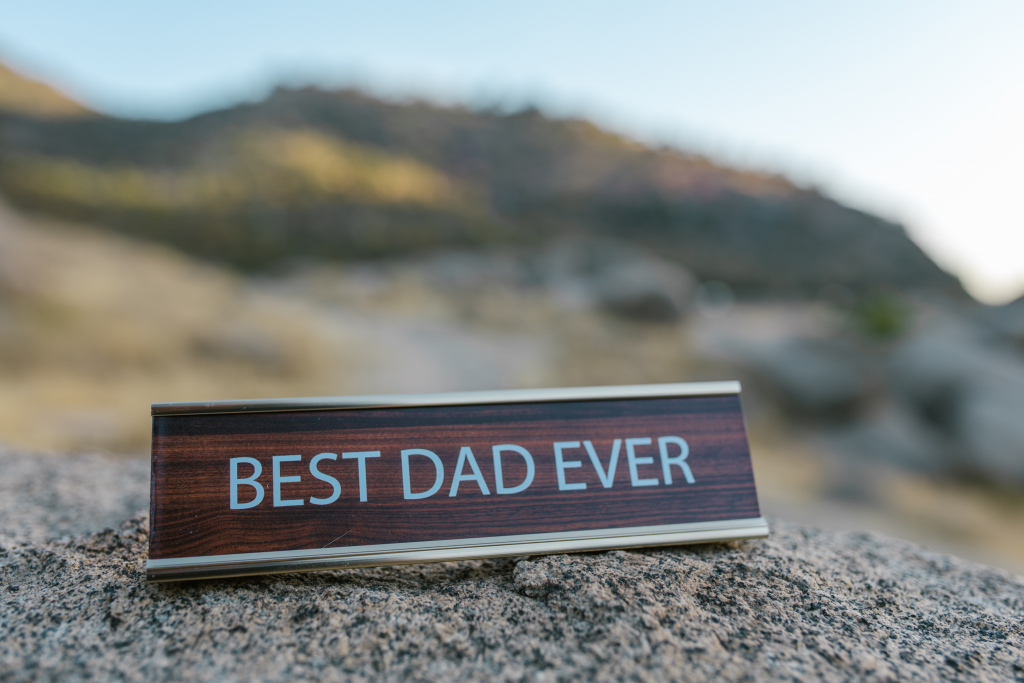 Now that we've got the history covered up, let's look at some Father's Day fun facts!
Fact 1
There are 1.5 billion Fathers around the world.
Fact 2
Do you know that rose is the official flower of Father's Day? A red rose signifies a living father while wearing a white rose honors a deceased father.
Fact 3
According to Oxford English Dictionary, the term dad probably originated from the simple baby talk or the first sounds that toddlers and babies make.
Fact 4
Although the tradition to celebrate Father's Day first sprouted in the US, it is now celebrated in more than 40 countries around the world. Also, the original date falls on every third Sunday of June, but there are some countries that celebrate it on a different date.
For instance, in Thailand, the King's birthday is the National Father's Day, which will fall on December 5th.
Fact 5
Male seahorses are the ones who carry the eggs and raise their babies.
Fact 6
The oldest father in the world comes from India. Ramjit Raghav had his second child in 2012 at 96 years old.
Fact 7
Greeting cards are very popular during occasions and Father's Day claims the fourth one for that with 93 million cards– just coming behind Mother's Day (141 million cards) at third, Valentine's Day (151 million cards) at second. Christmas Day claims the top spot for the holiday with the most number of greeting cards sent with 1.6 billion cards.
Fact 8
Speaking of cards, according to Hallmark, the majority of greeting cards for Father's Day were purchased by sons and daughters while 20% were comprised of wives buying cards for their husbands.
Fact 9
Neckties and greeting cards (or gift cards) are the most popular Father's Day gifts.
Fact 10
In Germany, Father's Day is called Männertag. It is usually celebrated by drinking lots of beer and eating traditional food.
A Sunday Not Like Any Other
Just like our moms, our dads play a huge role in teaching us the walks of life, shaping our morals and values, and building who we are right now. They may not be as vocal as our moms when saying endearments like 'I love you,' or 'Take care.' They may not be as welcoming when you offer them a hug (they are just really shy but they do love to get a warm embrace from you), but truth is, they have their own sweet way of making you feel their love.
This Father's Day, let's honor our dads by making him feel like the most special (and the number one) guy in the world– because after all, he is. Invite him out for a day of fishing, camping, golfing, or accompany him while watching the match of his favorite basketball team. This is the perfect time to celebrate fathers worldwide!
So, to all of the Dads, Pops, Papa, Dada– whatever you call him, Happy Father's Day!
---
Looking for an affordable property? Contact us today
A lot of Filipinos dream of owning their first apartment or house and lot. With today's booming real estate opportunities, there are so many options to choose from.
Here at Vistaland International, we have a roster of affordable property listings from several locations across the country. Whether you're looking for a place to live in Manila, Cebu, Davao and etc, we've got you covered. So contact our real estate agents today!
Vistaland International was primarily created to bring OFW closer to their dream of finally acquiring a home in the Philippines. And with the rising cost of living in the country, OFWs and their families are looking for ways to earn extra cash flow to support their daily needs. Luckily, you can also join the global network of Vistaland International as a real estate professional and earn a commission!
Vistaland International Marketing, Inc. (VIMI) is the international marketing division of Vista Land. Aiming to provide OFWs and migrant Filipinos a home in the Philippines, VIMI has established long-lasting relationships with brokers and clients around the world.
Get started with your property investments! Contact us today and follow our social media accounts: Facebook, YouTube, Twitter, Instagram, and LinkedIn.