by Jerico Pacheco
The COVID-19 pandemic brought us to a situation where we're left with no choice but to survive. Everyone around the globe felt how this pandemic changed the economy and how it affected the world's daily activities. Many Filipinos, particularly overseas Filipino workers (OFWs) and migrant Filipinos in different countries, experienced the most difficult time of their lives. It affected not only their work but also their physical and mental health by the fact that they are fighting alone, away from their loved ones. It's enough to make them worry about the well-being of their family and home in the Philippines.
But this only shows how resilient we are as Filipinos. Every day, we continue to live the new normal facing the enemy that cannot be seen even if it risks our health. However, the good thing about today's era is we already knew how to keep ourselves active and healthy before this pandemic even blew up.
Here are 6 activities OFWs and migrant Filipinos should try this pandemic anywhere they are
Nowadays, being physically active and eating healthy food is a trend. The healthier we are the more we can withstand any complications by the virus. It is very important to have a strong immune system and a clear mind.
While various activities may not be possible yet this season, there are still a few indoor and outdoor activities you can enjoy to get your body moving.
Whether you're living in a spacious house-and-lot property or a condo unit in the Philippines or abroad, these recreational activities during pandemic can surely help you stay fit and maintain a healthy lifestyle.
Walking and Running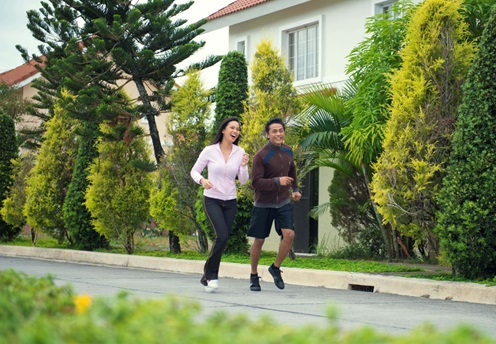 Walking and running is a good start to keep yourself active. Various studies have shown that walking and running can boost your immune system and prevent health complications. These exercises can benefit every part of your body because these are great activities to warm up or cool down your body and mind. It also increases your heart rate and improves blood circulation to lower the risk of developing blood clots. Additionally, going for a long walk or short jog after a stressful day at work can clear your mind.
For OFWs, doing these activities doesn't require you to go far from your home. It can be done around your subdivision, outside your house, or even around your condo building.
Home Exercises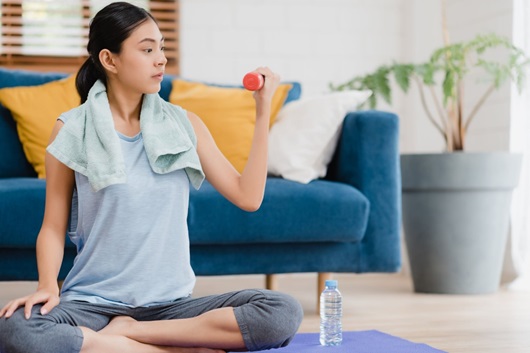 Simple home exercises are one of the easiest things you can do to start a healthy life. You don't need to buy the heavy equipment that you usually see in fitness gyms to do these activities. Aside from testing your physical strength and endurance, this will also test your resourcefulness around your home. You can use your furniture or general house items that can be seen in the four corners of your home as your fitness equipment. For example, a simple pale and water gallon is a great substitute for weights.
Proper stretching of your muscles can release stress and improve posture. A simple 15-minute home exercise which includes a series of sit-ups, pushups, planking, and jumping jacks can help improve overall physical health. Home exercises are highly recommended for OFWs and migrant Filipinos who spend most of their work in an office or sitting all day. These simple exercises can either be done when you wake up or after work.
Meditation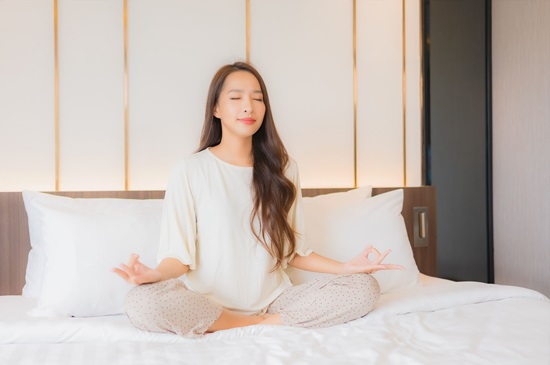 Unlike the first two activities mentioned, meditation doesn't require you to move much or exert too much physical effort. It is a matter of your body and mind connecting as one. As this activity mainly focuses on posture and balance, meditation helps you to reduce stress levels and at the same time improves your state of mind.
Meditation has several mental benefits such as a deep state of relaxation, calmness, alleviation, and can also improve your memory. This can also enhance your emotional wellness, giving you peace of mind and combating depression. It is perfect for migrant workers who have a lot of anxieties and wish to recalibrate their minds which is very timely in this time of the pandemic.
Cycling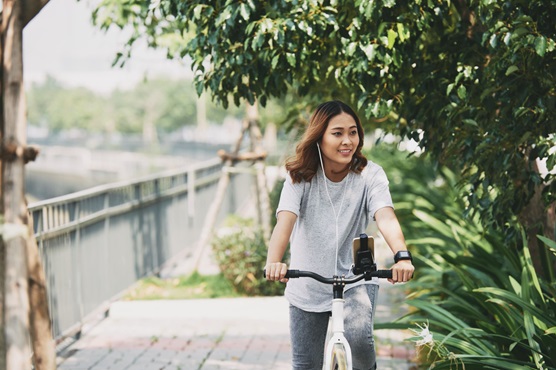 Since most countries have already loosened their implementation of quarantine protocols, many people can now go outside following the limitations and restrictions the government had issued. Certain outdoor exercises such as jogging and cycling are now possible to do. Cyclists benefited from this as they can wander into different cities while getting their daily exercise.
There are a lot of good health benefits we can get from regular cycling. It improves your joint mobility, strengthens your bones, reduces body fats, increases your cardiovascular fitness, and many more. It's no wonder that even people working choose to ride their bicycle to work instead of commuting. Aside from the benefits they can get from this certain exercise, they can prevent faster transmission of the virus from commuting and help our environment by lessening air pollution.
Proper Diet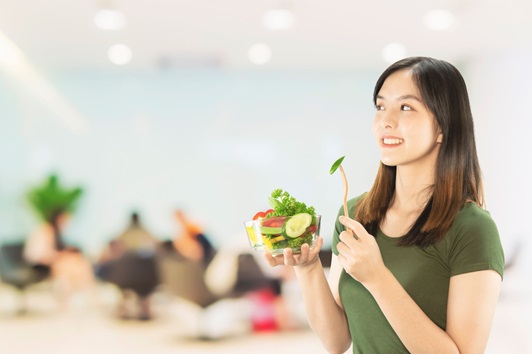 It is not new to anyone hearing the word 'diet'. Quite frankly, it's easier said than done. This activity is probably the hardest since it requires patience and discipline in doing this. Majority of Filipinos are food enthusiasts and it's no secret that we love to eat any delicious food without considering the effect it might cause to our health. Food is also the common ground of most OFWs who miss Filipino homecooked meals. As a way to cope with homesickness, they would usually order takeout from fast food chains or local restaurants.
With this, a lot of people suffer from obesity and micro deficiency that could lead to serious illnesses such as hypertension, heart attack, heart failure, and stroke. These diseases lead to a weak immune system that makes you vulnerable to the COVID19 virus. This is now the right time to change our eating habits from "eating entirely" to "eat wisely". In order to avoid these illnesses, it's crucial to make a conscious effort to start planning a proper diet.
Dieting doesn't mean you should limit the food you want to eat. It's simply a reminder of your limitations to the food you are eating. It helps you to be cautious and be mindful of the amount of food that you are consuming daily. A proper diet can boost a person's mood and provide more energy while being healthy. There are many diet plans that you can find on the internet such as the keto diet, intermittent fasting, and lowcarb diet. But, it's how you discipline yourself to make it possible. A good way to start a proper diet is to eat fruits and vegetables.
Maintaining good communication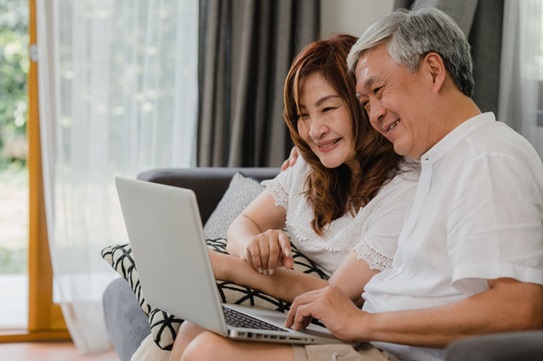 Communicating to your loved ones is the most important thing you have to do during this time. Whether you're an OFW far away from your home in the Philippines or you live with your family, your physical and virtual presence can help ease their worries and lift their spirits to continue fighting every day. Showing them your love and support is enough to make them feel that they are not alone especially to our OFWs and Filipino frontliners.
Bonding and talking over a video call is a good exercise to somehow forget your stress and spend quality time with your family and friends. Reaching out to people you even barely know can make a big difference.
You can do a lot of activities that are low risk aside from the mentioned above. You can join the bandwagon of Plantitos and Plantitas, show off your skills in the kitchen, add knowledge by enrolling in different free and paid online classes, be a fur parent, and many more. But what you need to keep in mind is to be safe in any activity indoors and outdoors.
Precautions you must consider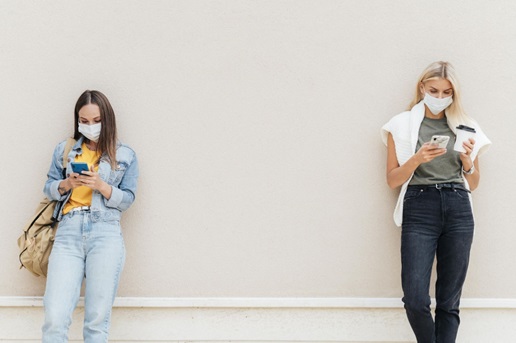 You still need to remind yourself especially now that you can go outside that it is better to follow safety protocols to avoid the spread of the virus. You have to be mindful of the things you touch and as much as possible sanitize your hands regularly. Always wear your facemask and do not remove it unless important. Observe proper social distancing; when you are in a public area consciously distance yourself away from crowds.
Our battle against COVID-19 is not easy to win. We are all vulnerable and can be the carrier of this virus. Making your life healthier and maintaining an active lifestyle can give us a stronger immune system that could endure common illnesses. It's still best to be observant and stay vigilant until we can fully remove our masks and resume our normal lives again.
---
Stay safe with Vista Land International!
Companies such as Vista Land International not only help OFWs find a house and lot or condo properties in the Philippines but they also provide timely news and updates to keep migrant Filipino well-informed. You check out their blogs, their selection of Philippine real estate properties, or you can send a message to get started.
---
Vista Land International Marketing, Inc. (VIMI) is the international marketing division of Vista Land. Aiming to provide OFWs and migrant Filipinos a home in the Philippines, VIMI has established long-lasting relationships with brokers and clients around the world.
Get started with your property investments! Contact us today and follow our social media accounts: Facebook, YouTube, Twitter, Instagram, and LinkedIn.