House and lot for sale outside Metro Manila
It's no secret that most Overseas Filipino Workers (OFWs) want to provide a home in a master planned community where their children can safely grow up in the Philippines. And when it comes to searching for the right house and real estate property, the old adage "location, location, and location" holds true throughout the process.
The value of location in real estate market plays a significant role in predicting how your family would go about their daily activities.
Where your house or property is located determines how far your kids would be commuting to school, how much money your family would be spending, and how well they're being treated by the neighbors. So it's always recommended that you pay attention to the house's surroundings during your site inspection.
Most Filipino families settle down outside the city for plenty of reasons: the weather's better, there's fresh produce in the local market, quiet nights, peaceful mornings, beautiful sunsets and sunrises. Whatever the reason, the suburbia also has wonders to offer just like that of the city.
If you dream of a simple life away from the hustle and bustle of the city, then the rural side of the Philippines may be the right choice for you to your property, whether a house and lot or owning a condominium units. As OFWs you should ultimately decide where to plant down your roots. If it's going to in the same place where you spent your childhood years or where your spouse's family lives or you prefer to have an entirely new address.
Deciding where you want to live before buying a house is one of the things you should talk to your family or spouse first.
Especially if you have a child on the way, it's best to settle down in a spacious house and lot where your family has enough elbow room for the kids to grow up. For teenagers and young adults, they need to be aware of the situation and also have a say in such things if they're comfortable with it or not.
Also Related: OFW Property Options in The Suburbans of Metro Manila
In this article, we've summed up the advantages and misconceptions of buying a house and lot outside the city and where you can find properties outside Metro Manila.
Advantages of Buying a Home in The Province
Affordable Prices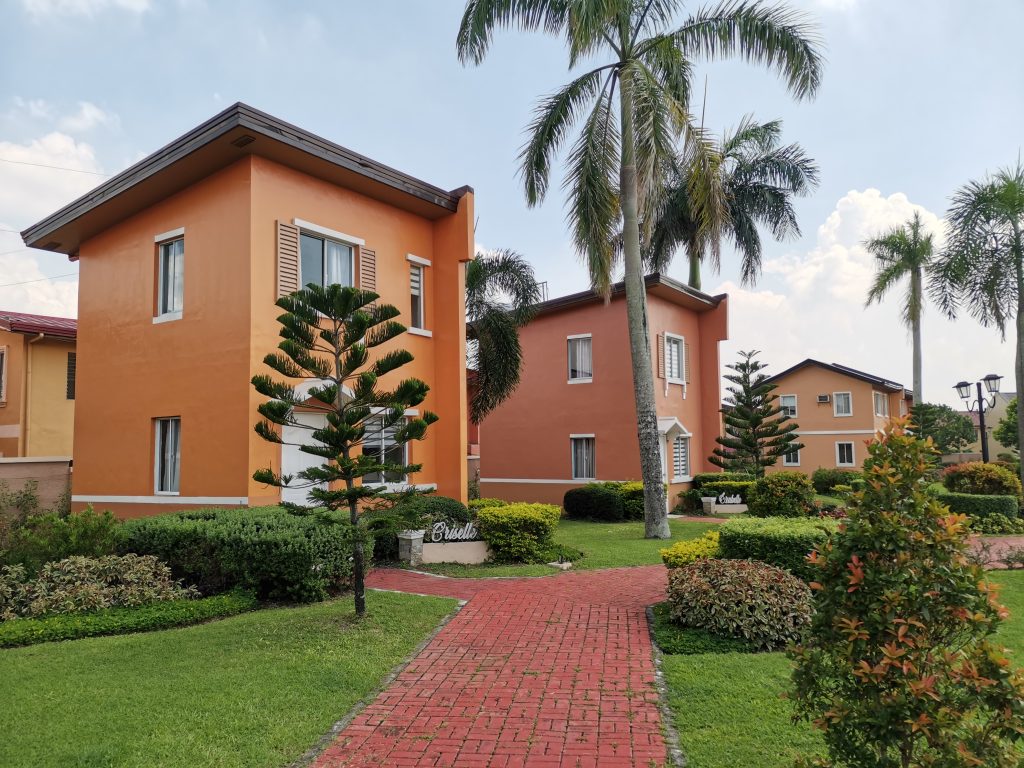 Generally, a typical house and lot for sale outside of the city has a lower price compared to houses for sale in Metro Manila like Quezon City, one of the highly-urbanized cities in Metro Manila. Residential communities located in the suburban areas are ideal locations for OFWs who wish to move to a new neighborhood that is easy on the pockets.
The reason why real estate properties are more expensive in the city is because there is a fast growth in infrastructure and commercial developments like condo unit, real estate property and other properties. Additionally, the real estate market competition in the rural area isn't as tight as the metropolitan area like Quezon City, Taguig City and other cities in the metropolitan area.
Bria Homes, a top house and lot developer in the Philippines, offers affordable house and lot for sale across various cities and municipalities in the country and even to other province like Davao City and Cebu City.
As a socialized real estate developer, Bria Homes offers affordable property prices and flexible payment methods where OFWs can easily afford the home of their dreams under Pag-IBIG financing or Bank Financing.
OFWs shouldn't have to worry about the hassle of reserving the property in the Philippines since Bria Homes offer convenient online transactions such as digital site inspection, digital reservation process, digital admin briefing, and digital payment methods.
Maximum Living Spaces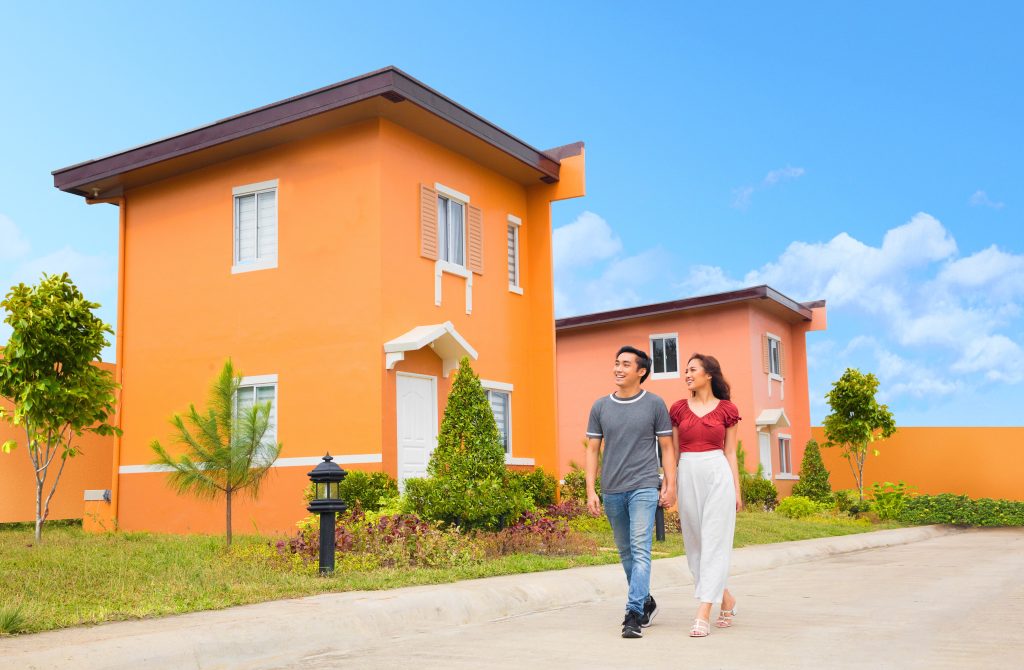 If you value having a big house or more room for the kids, living in a spacious house and lot outside the city is the right property to buy. When you buy a property beyond the city, you get enough indoor space and outdoor space where your kids can play around and even cultivate your hobbies.
A maximum living space should not just include a large parking space and backyard but it should include room for basic necessities where your family can conveniently live. A community should also include amenities such as covered basketball courts, open gardens, and guarded entrance gates. With this rural real estate communities tend to have more green spaces and cleaner amenities.
Lumina Homes offers the opportunity for OFWs to invest their hard-earned money in one of the best house and lot developers in the Philippines. Lumina is proud to boast their roster of affordable house and lot for sale in different regions all over the country.
The property developer provides amenities inside the community and is highly accessible to main roads and transportation hubs and conveniently amenities inside the community. Lumina gives ordinary Filipinos the pride of property ownership. Truly, a reason to invest in real estate in the Philippines.
Lower Cost of Living
Location is one the things OFWs should consider in buying a house. Simply because the location of the property, whether it's a condo property in Quezon City or a simple house and lot in Cebu City, defines your family's standard of living in the future.
The Philippines has several top-performing regions that has a lot of potential. This where due diligence and thorough research should come first. There are several property finder websites to get a good look on the house prices and the most common property type in the area.
Researching on your preferred municipalities gives you an idea on how much daily allowance you'd likely spend if you living in that area.
OFW homebuyers should look for properties in an ideal suburban community that offers quality houses for sale and can fit the budget. Take Lessandra for example. As a new successful developer in the real estate industry, Lessandra progressed to be a top house and developer in the Philippines. Most Lessandra properties for sale are primely located between the suburbs and the city making homeowners live the best of both worlds.
Cleaner and Greener Environment
One of the advantages of living in a property beyond the metro is being surrounded by peaceful ambiance, clean streets, fresh air, and green trees. Away from the loud bustling streets, communities in the outskirts of the city provide a unique relaxing environment.
Known for its clean and green master planned communities, Camella Homes has redefined township living and has built houses that last for generations. Camella Homes is a highly-recommended top house and lot developer in the Philippines.
The housing brand has thrived in the Philippine real estate industry for more than 40 years and has provided houses to several OFWs and even migrant Filipinos.
When you invest in one of the master planned Camella communities, you'll get your money's worth with its recreational amenities, essential facilities, quality houses, tree-lined avenues and jogging paths, and self-sustaining environment.
Also Related: Where To Find Affordable House and Lot for Sale in The Philippines
Misconceptions About Living In The Province
To better prepare your journey of finding a provincial home in the Philippines, we've listed down a few myths and their corresponding truth to debunk and explain.
Myth 1: There's no entertainment or social hubs outside the city
When you live life to the fullest, there is no such thing as a dull neighborhood and you wouldn't need social hubs to enjoy your stay. You live in the countryside, which means you and your loved ones are closer to nature. In some cases, your whole province is a tourist destination.
Contrary to popular belief, municipalities in the Philippines are becoming more developed as cities are becoming more congested.
Specifically in Luzon where most developers are now expanding projects to the southern parts of the region, certain provinces' economies have grown as infrastructure and residential developments have progressed. There are even condos for sale in certain municipalities of the Philippines. Commercial and entertainment industries are also looking toward business expansion in the southern areas
Myth 2: It's not all peace and quiet in the province
While it is true you wouldn't hear the city's noise such as the sound of cars zooming past as they race through the streets or the ambulance wailing as they tear through night, the rural district has a different kind of noise. People would be shocked as they wake up early in the morning by the sound of birds or the neighbor's chickens and dogs.
And since most provinces are now urbanized, there is still a high chance your family may wake up in the middle of the night by a car racing past or maybe the nightlife from a nearby club
Myth 3: There's absolutely no crime beyond the city
People automatically assume zero crime rates when they visit or travel to a provincial area in the Philippines. However, crime is still notable in the great green suburbia. Research on the crime rate of the municipality or specific area when you have your site inspection.
As OFWs, you will be spending most of your days abroad away from your family. You won't be able to keep a close eye on your children is one of the most agonizing things in the life of an OFW.
It wouldn't hurt to keep your guard up especially if you're moving in a new location and have no idea how people associate themselves.
Myth 4: There's no electricity, water, and Internet connection
This is a notoriously popular myth that should be debunked once and for all. Almost all provinces have stable Internet connection (yes, they also have Fiber connection if you're wondering), abundant water supply, and electricity. Sure, some far-flung hidden areas might have little to no connection at all. But that doesn't mean every rural region or municipality in the country has problems with these utilities.
Also Read: Buying a House for the First Time as an OFW
Where To Find Properties Outside the City in The Philippine
Bria and Lumina, a few of the top affordable house and lot developers in the Philippines, has several residential projects located beyond the metro. Homeowners can reap the benefits of both areas as these communities are strategically built along the boundary between the city and province.
Bria
Bria has affordable house and lots for sale in various regions of the Philippines such as:
Calamba, Alaminos, San Pablo, Calauan, and Sta Cruz Laguna, Baras, Pililla and Montalban Rizal, Balayan and Lipa Batangas, Iriga and Pili Camarines Sur, Urdaneta Pangasinan, Plaridel, Sta. Maria, San Jose Del Monte, Norzagaray Bulacan, San Fernando and Magalang Pampanga, Hermosa and Mariveles Bataan, Paniqui Tarlac, Dumaguete Negros Occidental, Danao Cebu, Ormoc Leyte, Calbayog Samar, Balingasag and Gingoog Misamis Oriental, Valencia and Manolo Fortitch Bukidnon, Panabo-Carmen, Digos, and Maco Davao, Kidapawan and General Santos.
Lumina
Lumina has affordable house and lots for sale in various regions of the Philippines such as:
San Juan La Union, Manaoag Pangasinan, Tuguegarao Cagayan, Cauayan Isabela, Pandi, Plaridel, Sta. Maria, Baliwag, and San Miguel in Bulacan, Pilar and Balanga Pampanga, San Jose and Cabanatuan Nueva Ecija, Conception and Maliwalo Tarlac, Subic Zambales, Binangonan, Pililla and Baras Rizal, Lipa, Rosario, Bauan, San Pascual and Tanauan Batangas, Calauan Laguna, Sariaya and Tayabas Quezon, Legazpi Albay, San Vicente Camarines Norte, Sorsogon, Aklan, Capiz, Iloilo, Dumaguete, Kabankalan, Sagay, Silay and Bacolod Negros Occidental, Carcar Cebu, Pagadian Zamboanga del Sur, Ozamiz Misamis Oriental, Malaybalay and Valencia Bukidnon, Tugbok and Tagum Davao del Norte, Polomolok South Cotabato, and Butuan.
Final Thoughts
When relocating to a new house in an entirely new city, keep in mind that your family might deal with homesickness and culture shock. So it's best to maintain expectations and avoid underestimating the cost of transitioning into a new environment.
In the end, the grass is greener where you live comfortably. Life in the province is not all that bad. It all depends on how you are going to create worthwhile memories for your children.
---
Let Vistaland International help you find your dream home
To every Overseas Filipino Worker (OFW) and migrant Filipino who are looking for a house and lot or condo for sale in the Philippines, Vista Land International Marketing, Inc. (VIMI) has a diverse portfolio of OFW property investments for you. From socialized housing developments to condominiums for sale in the Philippines, VIMI can satisfy the dream of every OFW investor to provide a worthy home to live in.
As the global marketing division of the largest integrated real estate developer in the Philippines, VIMI aims to provide quality houses that are built to last for future generations.
---
Vistaland International Marketing, Inc. (VIMI) is the international marketing division of Vista Land. Aiming to provide OFWs and migrant Filipinos a home in the Philippines, VIMI has established long-lasting relationships with brokers and clients around the world.
Get started with your property investments! Contact us today and follow our social media accounts: Facebook, YouTube, Twitter, Instagram, and LinkedIn.