If you're an OFW with family in the Philippines, chances are that you use money transfer or remittance services to send over living allowances. Your favored remittance center may already be providing great service but it will never hurt to know about what other options are available.
Many OFW and migrant Filipinos also rely on remittance centers to send money to their loved ones residing here in the Philippines. You must choose the best domestic remittance center so it can cater to your and your family's needs. There are many available remittance centers in the Philippines. Picking out the best one to suit your needs can be tricky but this comprehensive guide could help you weigh your choices.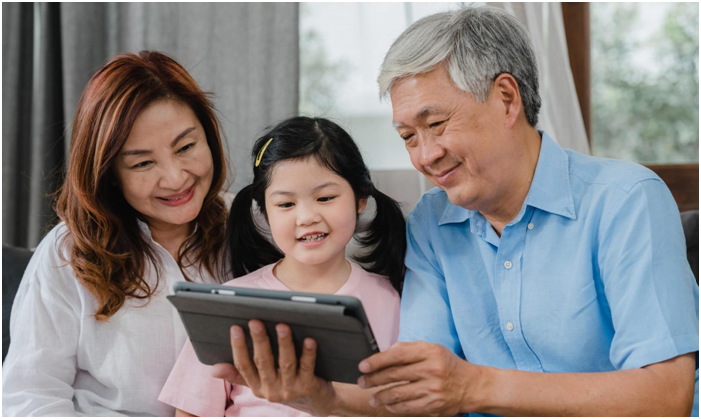 What Are Domestic Remittance Centers?
If you're still unfamiliar with remittance centers, no worries, this guide will tackle their basics. First off, remittance centers are defined as financial service providers that allow people to send or receive money remotely, whether abroad or just within the city or country. They only require a small fee on top of the money you are planning to send.
Remittance centers offer a more traditional way of money transfer. The requirements for sending or receiving money can vary depending on the remittance company but you don't need a bank account to do a transaction. This is an important service for those who have no access to banking, credit cards, or online bank financing services like PayPal and Venmo.
The best part? The service is pretty quick, averaging from a couple of hours within the same day of transfer up to 48 hours, even if you're sending or receiving money from the other side of the world. The wonders of technology have made it possible for real-time remittances that can be claimed within minutes or the same day. As part of their added services, these money service businesses also offer other financial services such as pawning, bill payment, foreign exchange, and e-loading.
Remittance Center Locations
There are technically two types of remittance services: money transfer and remittance. They mostly serve the same purpose, that is to send money overseas or to a remote area from where you currently are. However, money transfer mostly refers to cashless transactions that can be done online via desktops or mobile devices.
These payment centers are found in many areas, even in remote and far-flung places. Mostly, though, they are inside malls, shopping centers, and commercial areas which are frequented by regular citizens. There are almost 20,000 (and counting) money remittance centers in the Philippines that operate daily.
These remittance centers are scattered all over the islands. From the bigger cities of Luzon, Visayas, and Mindanao, to far-flung areas like small provinces, remote towns, secluded barangays, and even mountainous areas. Remittance service companies try to make their physical branches as accessible to as many people as possible. They know that plenty of Filipinos need their services often.
The great thing about these remittance centers apart from being accessible is that they are also specifically made to cater to the millions of OFW migrant workers who have no access to their local bank accounts or never had one in the first place. In this case, OFW with real estate purchases can opt to have due payments processed via remittance instead of bank transfer.
In addition, some OFW investors do asset management via remittances. This is an option for those abroad to send over their finances and savings to a trusted loved one and safely deposit them into a local bank account. This is less hassle for some than to try and maintain a local bank account while living in another country.
Top Domestic Remittance Centers for OFWs
Excited to see your options for sending your hard-earned money for loved ones to share? Perhaps you have some OFW investments or OFW property in the Philippines that you want to keep funding. Whatever the case, take a closer look at some of the best domestic remittance centers for OFWs in the Philippines. Most of these centers offer both domestic or within the country transfers and international fund transactions.

1. Western Union
Western Union Money Transfer Rates
Domestic Remittance Rates: PHP 5.00 – PHP 595
Overseas Remittance Rates: PHP 500 – PHP 1,100
Operating Hours: Monday to Sunday (may vary according to location and holidays)
Number of Branches in the Philippines: Over 8,400
Number of Branches Worldwide: 500,000 agent locations in over 200 countries
One of Western Union's most notable features is they allow senders and receivers to track their money. You can do this by going to their website and using their money tracker option. You can also avail of their WU Membership Program that earns you 10 points for every remittance sent or received. Accumulated points can be used to get a 10%, 25%, or 50% discount on the next money transfer fee.

2. MoneyGram
MoneyGram Money Transfer Rates: PHP 49.00 – PHP 500 and above depending on the amount of money sent
Operating Hours: The office hours of partner agents vary per location
Number of Branches: Around 350,000 agent locations in over 200 countries
MoneyGram also allows you to track a transfer. You simply need to enter your transaction reference number on their website and you will see real-time updates on your remittances. Their remittance service also allows sending money directly to a recipient's bank account in most major banking companies in the Philippines.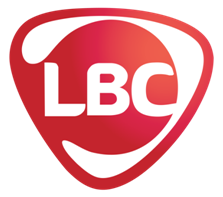 3. LBC
LBC Instant Peso Padala Rates
Same-day remittance (up to PHP 5,000 only): PHP 6.00 – PHP 220
Next-day door-to-door delivery (up to PHP 5,000 only): PHP 35.00 – PHP 320
Operating Hours: LBC branches are open seven days a week, office hours may also vary per location.
Number of Branches: Over 6,400 branches in the Philippines and partner agents in more than 30 countries
LBC is well-known as one of the top delivery courier services in the country. Now, not only can you send goodies to your loved ones but cash as well. More conveniently, LBC's Peso Pak Door-to-Door Delivery offers to have cash delivered straight to the recipient's home or office address. No need for pickups, just send them straight over to your loved ones for their convenience. This is a great option for senior citizens and persons with disabilities who may have difficulty going to places.

4. M. Lhuillier
ML Kwarta Padala Rates: PHP 3.00 – PHP 350
Operating Hours: Some branches are open Mondays to Sundays until 10 p.m., around 150 locations operate 24 hours a day, 7 days a week but are closed on national holidays.
Number of Branches in the Philippines: Over 2,000 ML Kwarta Padala branches
Number of Branches Worldwide: Almost 100 overseas partner agents
M. Lhuillier's accessibility is its best feature. Some of their branches are open 24/7 in bigger, key cities. This means you can send remittances at any time of the day despite the time difference. This is especially important if the money is needed for unforeseen emergencies. ML Gift Cards are also available in PHP 500 and PHP 1,000 values. This scratch card allows sending money anytime and anywhere in the country using an active mobile number.

5. Cebuana Lhuillier
Cebuana Lhuillier Pera Padala Rates
Domestic Remittance Rates: PHP 1.00 – PHP 1,200
Overseas Remittance Rates: PHP 500 – PHP 1,200
Cebuana Lhuillier Operating Hours: Branches operate from Mondays to Sundays, 6 branches are open 24 hours a day, 7 days a week
Number of Branches in the Philippines: Nearly 2,500 branches and 4,000 Pera Padala agents
Number of Branches Worldwide: Over 80 international remittance partners
Cebuana Lhuillier offers their 24k Rewards Program for frequent customers. For every PHP 40 remittance fee paid, earn one point. Accumulated points can be exchanged for discounts, exclusive privileges, and other special offers. They also cater to online appointments so transactions can be made faster if you already have a schedule beforehand.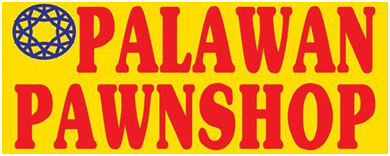 6. Palawan Pawnshop
Palawan Pera Padala Rates: PHP 2.00 – PHP 345.00
Operating Hours: Branches are open seven days a week (including holidays) from 8 a.m. to 5:30 p.m
Number of Branches in the Philippines: Over 2,900 branches and Pera Padala agents
Palawan Pawnshop offers its Suki Card to loyal customers. This is a rewards program that gives a 5% discount and 2% rewards points on every remittance fee, as well as rebates when claiming money. They also update senders and recipients via instant text messages when their remittance has been claimed or is ready for pick-up.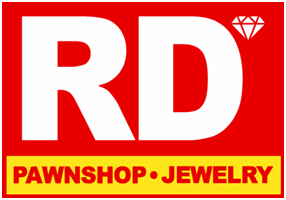 7. RD Pawnshop
RD Pawnshop Rates:
Free money transfer service for sending PHP 100 or less
Discounts on remittances starting at PHP 301
Rebates on remittances starting at PHP 901
Operating Hours: Branches are open from Mondays to Sundays, including holidays (except for Christmas, New Year, Good Friday, and Black Saturday)
Number of Branches in the Philippines: Over 1,300 branches
RD pawnshop's core business is its pawnshop services. However, they also ventured to money transfer services and have long been trusted by many Filipinos worldwide. They still offer money-lending opportunities but you can also avail of their international and local money remittance services at competitive transaction rates. They have over a thousand branches in the country, making them accessible to many.

8. GCash
GCash Remit Rates: PHP 1.00 to PHP 200
Operating Hours: 24/7 online
Number of Branches in the Philippines: Over a thousand outlets nationwide
GCash remit is brought to you by one of the country's largest telecommunication companies named Globe. To use this service, you need to be a Globe subscriber and have an active Globe mobile number. The best thing about GCash is it is online so you can transfer and receive money anytime. It is also instant and will give you real-time updates.

9. Smart Padala
Smart Padala Rates: PHP 1.00 to PHP 400
Operating Hours: Mondays to Sundays. 9:00 AM to 6:00 PM
Number of Branches in the Philippines: Over 60,000 outlets nationwide
Smart Padala is also brought to us by a large telecommunications company in the Philippines which is Smart. You can remit or receive in one of the many Smart Padala branches nationwide. The catch is that you have to be a Smart subscriber to avail of this service. There are over thousands of Smart Padala outlets and partner remittances in the Philippines. Apart from domestic remittance, it can also be used to send money internationally, pay bills, and reload mobile wallets.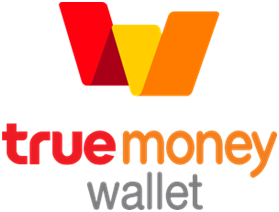 10. True Money
True Money Rates: PHP 30.00 to PHP 345; Free money transfer service for remittances of PHP 100 and below and only PHP 1 fee for remittances from PHP 101 to PHP 300
Operating Hours: Vary per location, with most branches open 7 days a week from 9 a.m. to 6 p.m.
Number of Branches in the Philippines: Over 20,000 TrueMoney centers
TrueMoney remittance centers are super accessible and can be found practically everywhere in the Philippines. Sari-sari stores, pawnshops, internet shops, salons, bakeries, pharmacies, travel agencies, laundry shops, water refilling stations, and more cater to this center's remittance services. Not to worry about security because TrueMoney agents use point-of-sale (POS) terminals to process transactions and issue receipts.

11. Optimum Exchange Remit and AllCash
AllCash Padala Rates: PHP 10.00 – PHP 320
Operating Hours: 9 a.m. to 6 p.m. Monday to Sunday
Optimum Exchange Remit Services:
OPTI Credit to Bank Account
OPTI Cash Pick-Up
OPTI Door-to-door Delivery
OPTI Bills and Government Payment
OPTI Insurance Payment
Optimum Exchange Remit serves as the fulfillment arm in the Philippines of its various remittance tie-ups in Kuwait, the UAE, Saudi Arabia, Hong Kong, Singapore, and Saipan, through its different product offerings.
They have branches under the name and style of AllCash located inside the Customer Service area of AllDay Supermarket in Vista Mall Taguig, Starmall Alabang, Evia Lifestyle Center, Vista Mall SOMO, and Vista Mall Tanza. AllCash offers competitive exchange rates of up to 15 currencies. Soon to open AllCash locations are in Starmall Edsa-Shaw, Starmall SJDM Bulacan and Vista Mall Bataan.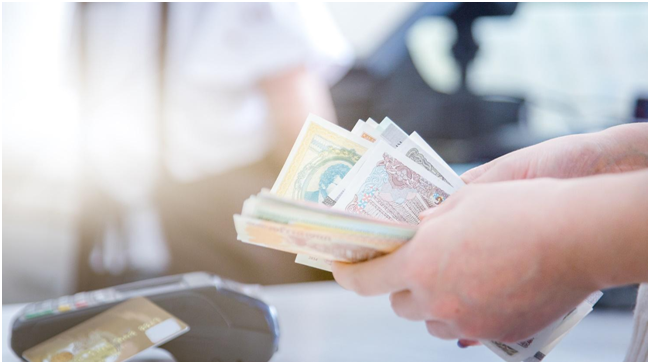 Photo by fanjianhua from Freepik
Things to Consider When Doing Remittance
When choosing which domestic remittance center to use, consider several factors and try to weigh their pros and cons. How do you know if you're availing of a reliable money transfer service? Look beyond the service rates they offer and see if their services can cater to you and your recipient's needs and convenience. Consider these factors:
Speed of Transaction
When doing remittances, you want your recipient to receive the money as soon as possible. Most of the listed centers here allow for real-time domestic transactions while their international remits may take up to 48 hours to process, depending on the location. Nevertheless, if the remittance is taking longer than you think is necessary, look for a new money transfer service.
Convenient and Quick Transactions
While a majority of remittance centers require in-person transactions, many are leveling up their services by offering door-to-door money delivery or setting up online appointments to avoid long queues. Choose one that will take up the least time as possible to complete the transaction.
Accessibility to Sender and Recipient
With over a hundred thousand physical sites for all remittance centers, both in the country and outside, there is no shortage of senders and receivers. However, if you are sending remittances to loved ones who do not live in big cities or easily accessible towns, you may want them to check beforehand which remittance centers are closest and most convenient to them.
Good Customer Service
Good customer service is a must for every business and that includes money remittance companies. Their staff and employees should be able to handle inquiries about their services and give clear and proper instructions to customers. Good customer service also entails assisting customers before, during, and after a transaction to make sure everything goes smoothly.
Reliability and Reputability
Only do money transactions with remittance centers that are reliable, licensed, and reputable. A relatively unknown money transfer service may or may not be shady but it's best to be careful with your money. Check on a company's history, customer feedback, and operating systems to see for yourself if they can be trusted or not.
OFW and Filipino migrants all over the world deserve easy and convenient services. Domestic remittance centers also help with the ease of processing the ownership of your dream home. Real estate developers allow property investors to pay their dues via remittance centers, especially if they are living abroad. This can help you settle dues without missing payments and worrying about added penalty fees as remittance centers are accessible, anytime and anywhere.
There are also many remittance centers that are in partnership with property companies in the Philippines. If they are not in direct partnership with the company, the company's primary bank may accept direct deposit from some domestic remittance centers. Vista Land is the largest homebuilder in the Philippines. The company also uses major bank providers in the country as well as remittance centers worldwide. Thinking of buying your own place? Let's make your dreams a reality with Vistaland International's range of properties. Your dream home is within reach. Send us a message today!