Nowadays, it's more practical to make homes environmentally friendly by finding ways to live sustainably, even if it's expensive at first. But you'll eventually reap up its benefits because it will definitely save more money, energy, and time compared to ordinary homes that have ordinary things and appliances that will be harmful to the environment (and to their bills and energy costs).
It's best to invest your home into a more energy efficient one, so here are the 10 ways to make your home more energy efficient!
Replace Incandescent Lights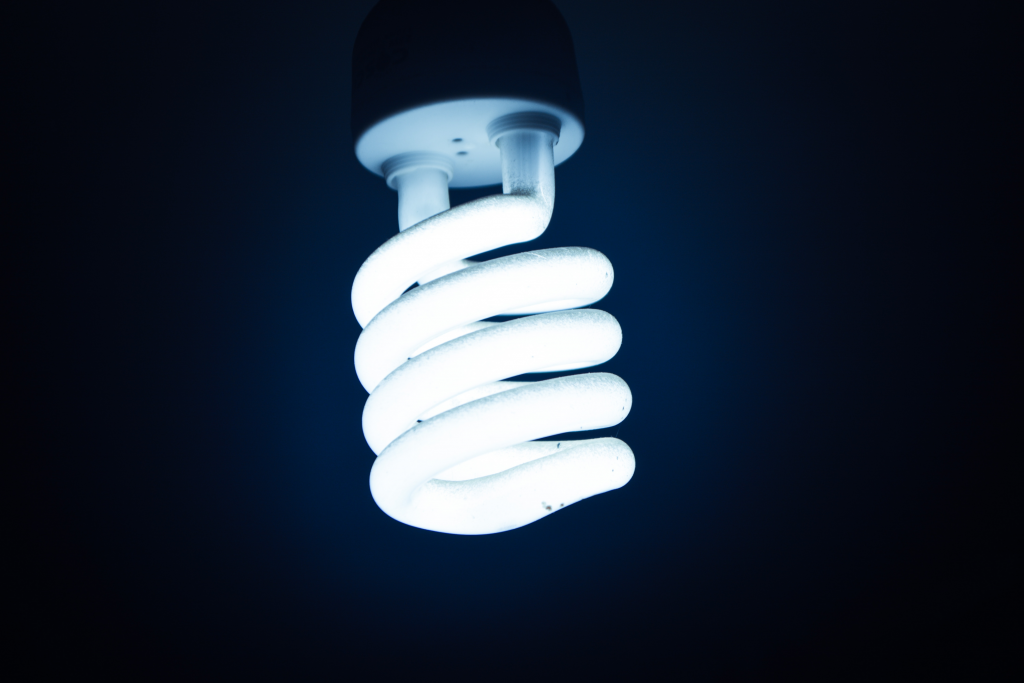 Unlike ordinary light bulbs, incandescent light bulbs and fluorescent lamps are cost effective and don't heat up easily for a long time, consuming less energy usage by 50% to 75% when you use LED lights and CFLs (compact fluorescent lamps). These light bulbs can be turned on for several hours, and not waste energy (compared to traditional incandescent lights). How energy efficient is that to save your energy bills!
Improve Home Insulation
Your heating and cooling system is the most important thing to check out in making your home more energy efficient by checking your insulation by weather stripping and many other techniques that you can do to make sure that heat doesn't go out during the cold season (and to keep you warm all year long so that you'll have less energy to be worried about)! Caulk or put foam around doors, windows, ceilings, attic, walls, basement, and crawling space to prevent air leaks so that it can be cool during the summer and hot during the cold season.
Buy Energy Efficient Appliances
If you're frustrated with electricity costs and you want to shop for new appliances, look for these with an HE logo and an energy star so that it will save money on one of your energy bills on electricity and to make your home energy efficient. It may be expensive at first, but you should trust us when we say that it's an investment to use less energy while enjoying your favorite show or song playing on your speakers that are sustainable!
Cook Smart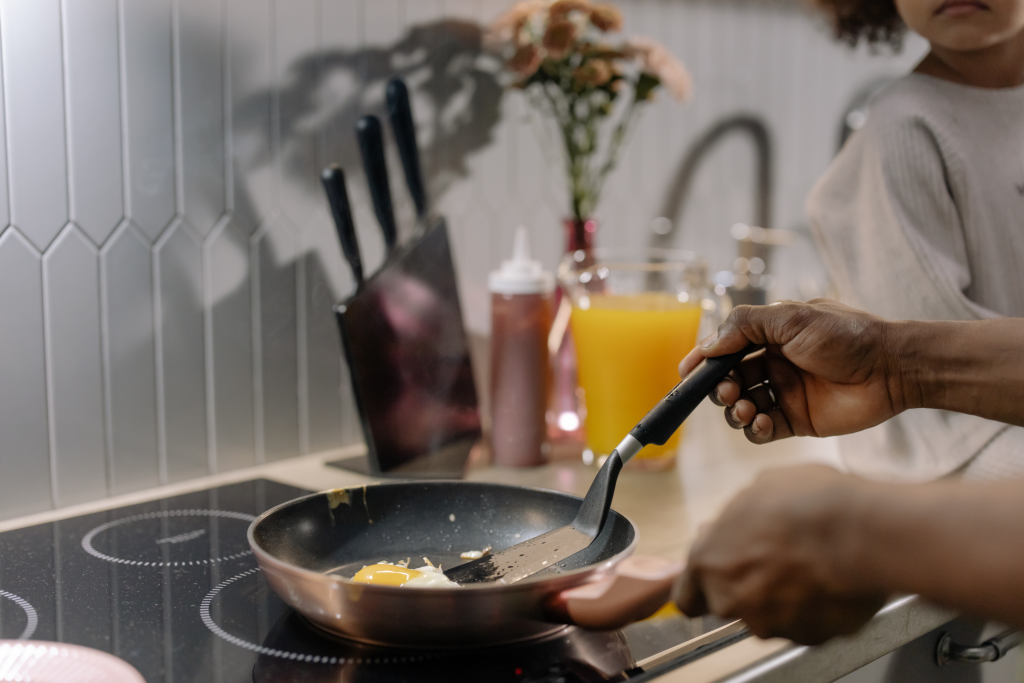 Did you know that half of your home's energy efficiency is wasted on cooking? Well, now you can ditch your usual gas stove and replace it with a wood stove or an induction cooker to save some energy. You may also use convection ovens over conventional ones as they use less electricity by 20% to heat food, allowing food to be cooked at a lower temperature which takes up 80% less energy compared to conventional ovens. Pressure cookers and air fryers can save cooking time dramatically while slow cookers can give you the normal cooking experience (minus the gas in your energy bill). You should cover lids whenever you use pans and pots to make cooking even faster than those that are open.
In short, if you can make food sustainably, you should invest in the right cooking equipment that will save energy and the environment!
Change the way you laundry
Use the medium setting on your washing machine when you have a full set of clothes as it saves less than half of water and energy for a full load than when you have it on a high setting every time. Clean the lint trap from time to time before you use the dryer as it is not only a fire hazard when it's too much, but it can also take a while for your clothes to dry when it's dirty. Wring out or spin – dry your clothes before you actually put them in the dryer. Better yet, you should hang them on a clothesline and air dry them against the natural light and dryer. After all, you don't need a constant supply of clothes around the clock, right?
Opt For Tankless Water Heaters
Tankless water heaters provide hot water if needed. They don't make standby energy losses that are associated with traditional storage water heaters, which saves on energy costs. Basically, a tankless water heater heats up water without a storage tank. When a hot water tap is turned on, the cold water through a pipe into the unit, then a gas burner or an electric element heats it up, resulting in a constant supply of hot water. A plus for this is that you don't need to wait for a storage tank just for hot water. Cool, right?
Find Better Ways to Heat and Cool Your House
Remember when we say investing in energy efficient appliances? This includes your air conditioners. You should buy an air conditioner that is energy efficient and can cool you in the middle of a hot day without worrying about your cooling costs.
Aside from that, you can tune up your air conditioners and furnace to make sure that they are at their peak efficiency, which will save your electricity bill and money every month. A home cooling and heating check up can improve energy efficiency by making sure the connections and coils are secure, properly lubricated, and clean. You should also fire up your HVAC system so that you won't have to replace your furnace (which can be your major financial downfall) and you should periodically replace air filters from time to time so that your air conditioner can function well. Use ceiling fans during cold months (especially ones with a reverse button so that the hot air down into the room) if you're on a budget and want to keep a room cool.
In other words, your heating and cooling systems are very important to make your home ventilated (and to keep the hot air away), so you have to take care of them the right way.
Turn Off Gadgets When Not In Use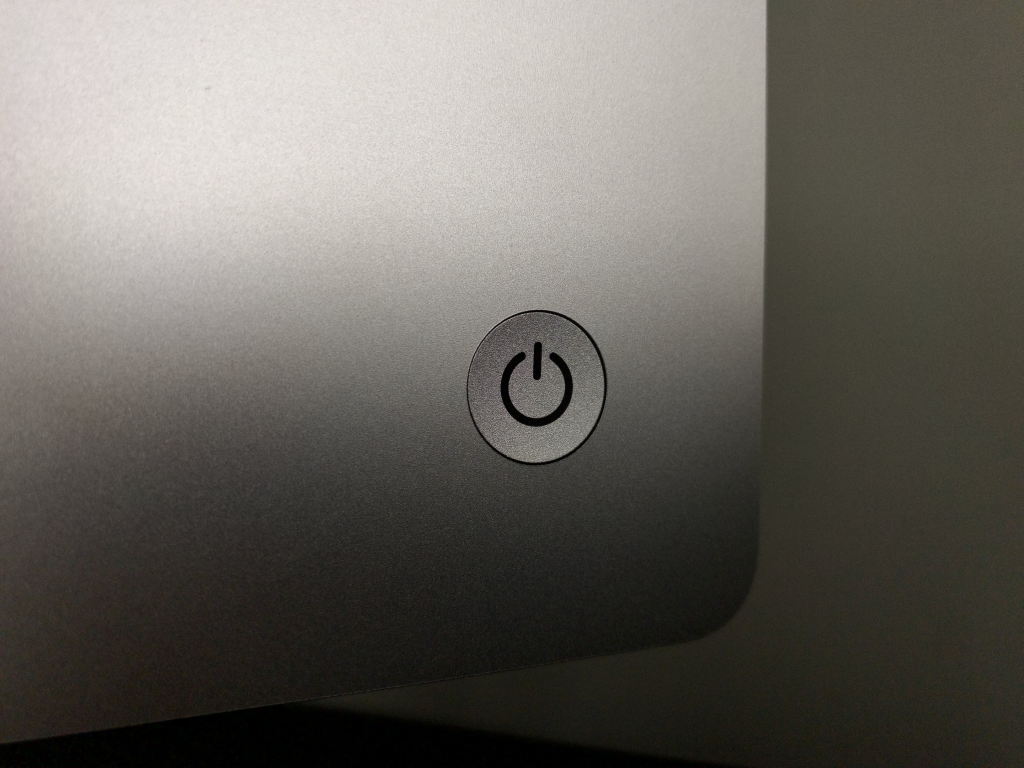 One of the most basic ways to have an energy efficient home is to turn off appliances and gadgets when you're not using them. We cannot emphasize this enough as electricity is the number one reason why energy consumption is taken for granted (and a lot of people need a reminder for this).
If you're going to use chargers, then you need to invest in a good electrical extension (especially in the ones that have separate switches) so that you can charge more than one phone at the same time and just yank them out of one place because it still draws energy even if it doesn't have a device charging.
Consider solar panels
Another way to conserve electricity and energy is to consider investing in solar panels. Solar energy comes from natural light, which is the sun. Then its energy converts into more energy that can operate as much as electricity can. After all, never underestimate the natural power of the sun (and its solar energy that you can reserve at night)!
Invest In An Energy Audit
Once you've done everything you can for energy efficiency of your home, it's not bad to hire one or two energy auditors to check up on your energy efficient home from time to time so that there would be improvement and more savings. You can get tips from them as well, so take down notes!
An Energy Efficient Home is a Happy Home
There are so many ways people find when it comes to home energy efficiency so that the energy consumed can be used for different purposes (and save money in the long run). Nowadays, people are finding ways to live sustainably (aside from using everyday make up and eating food), and sustainable homes are trendy since wasting energy is already a big problem that contributed to global warming (and other global environmental issues) by turning to appliances and habits that are not only eco – friendly, but practical and functional! Sustainable living is quite expensive at first, but your bank accounts and wallets will thank you later for the investments that you've made for your home and the environment that conserves energy and makes sustainable living enjoyable. So we want you to make that switch, go green, and live comfortably without feeling guilty about the environment!
---
Looking for an affordable property? Contact us today
A lot of Filipinos dream of owning their first apartment or house and lot. With today's booming real estate opportunities, there are so many options to choose from.
Here at Vistaland International, we have a roster of affordable property listings from several locations across the country. Whether you're looking for a place to live in Manila, Cebu, Davao and etc, we've got you covered. So contact our real estate agents today!
Vistaland International was primarily created to bring OFW closer to their dream of finally acquiring a home in the Philippines. And with the rising cost of living in the country, OFWs and their families are looking for ways to earn extra cash flow to support their daily needs. Luckily, you can also join the global network of Vistaland International as a real estate professional and earn a commission!
Vistaland International Marketing, Inc. (VIMI) is the international marketing division of Vista Land. Aiming to provide OFWs and migrant Filipinos a home in the Philippines, VIMI has established long-lasting relationships with brokers and clients around the world.
Get started with your property investments! Contact us today and follow our social media accounts: Facebook, YouTube, Twitter, Instagram, and LinkedIn.