We're here to tell you about the 6 common kitchen layouts.
Kitchens are one of the busiest areas of an OFW's house. They serve as a central hub where numerous activities take place, making them a focal point of daily life. From meal preparation and cooking to socializing and entertaining, the kitchen is a multi-functional space that sees constant action and receives a lot of foot traffic.
Meal preparation and cooking are at the core of kitchen activities. Whether it's whipping up a quick breakfast or preparing a gourmet dinner, the kitchen is where ingredients are transformed into delicious meals. It's a space where creativity flourishes, culinary skills are honed, and family recipes are passed down through generations.
Beyond cooking, the kitchen often serves as a gathering spot for family and friends. It's a place where conversations flow, stories are shared, and laughter echoes. From casual chats over a cup of coffee to hosting memorable dinner parties, the kitchen fosters social interactions and creates a warm and inviting atmosphere.
According to a study, renovating or upgrading your kitchen gives a large ROI.
So, whether you are renovating or upgrading, here are the most common kitchen layout OFWs can chooose from!
What are the 6 Common Kitchen Layouts?
One wall kitchen layout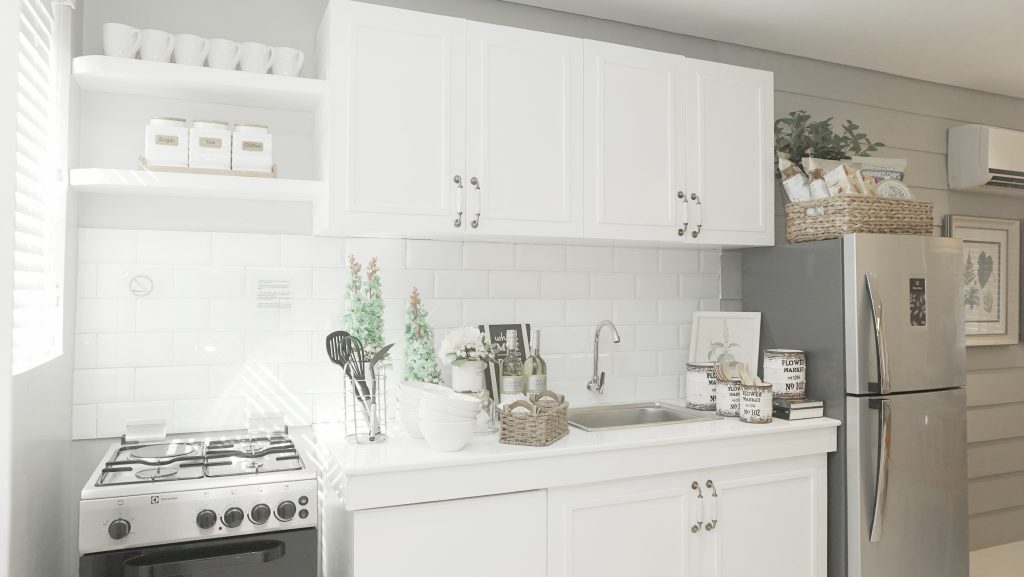 The one wall kitchen layout, also known as a single-wall kitchen, is a compact and efficient design that maximizes space by placing all the major appliances, storage, and countertops along a single wall. This layout is commonly found in smaller homes, apartments, or open-concept living spaces where space is limited. With its streamlined design, the one wall kitchen layout offers convenience and functionality while maintaining a minimalist aesthetic.
In a one wall kitchen, everything is within easy reach, creating a seamless and efficient workflow. The sink, stove, and refrigerator are typically arranged in a linear fashion, making it easy to transition between tasks. This layout promotes a straightforward and uncluttered design, allowing for efficient meal preparation and cleanup. While storage space may be limited compared to other layouts, clever utilization of wall cabinets, open shelves, and vertical storage solutions can help optimize the available space. Additionally, the one wall kitchen layout often integrates a breakfast bar or an island extension to provide extra countertop that can serve as a dining space or additional workspace when needed.
Galley Kitchen Layout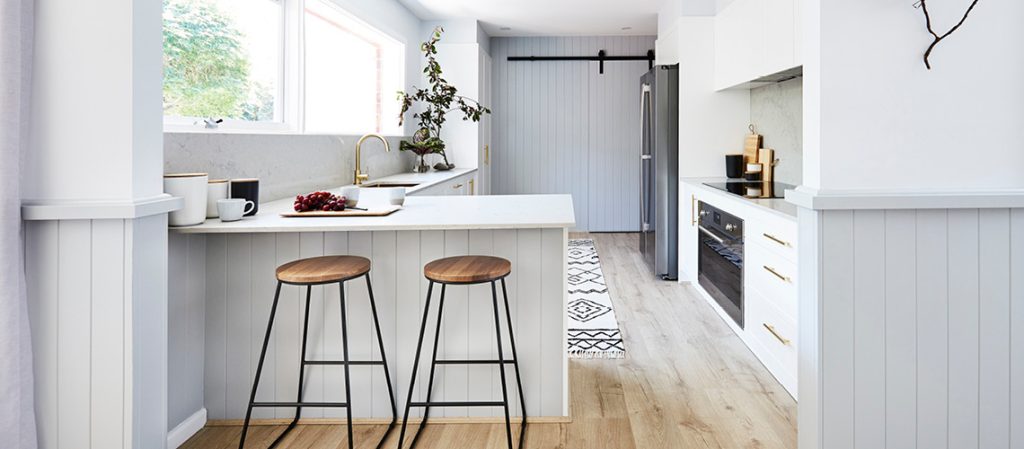 The galley kitchen layout, also known as the corridor kitchen, is a design characterized by two parallel countertops or walls with a walkway in between. This layout takes inspiration from the narrow kitchens found on ships and trains, making efficient use of limited space. The galley kitchen layout is highly practical and provides a functional workflow for cooking and meal preparation.
In a galley layout, the workstations are typically arranged along the two parallel walls. This layout creates a natural and efficient triangle between the kitchen sink, stove, and refrigerator, minimizing movement and optimizing the cooking process. The galley kitchen is particularly well-suited for smaller spaces or narrow areas, as it maximizes every inch of available counter and storage space. Additionally, this layout allows for easy organization, as everything is within reach. By utilizing tall cabinets, pull-out drawers, and smart storage solutions, the galley kitchen can provide ample storage despite its narrower footprint.
U shaped kitchen layout
The U-shaped kitchen layout is a versatile and efficient design that utilizes three walls to create a U-shaped configuration. This layout provides ample counter space, storage options, and a well-defined work triangle, making it a popular choice for larger kitchens. The layout maximizes functionality and offers a seamless workflow by creating a dedicated cooking zone with all major appliances easily accessible.
U shaped kitchens offer generous amount of countertop space, which is ideal for meal preparation, cooking, and baking. With appliances and workstations distributed along three walls, the u shape layout allows for efficient movement between different tasks. The design promotes a triangular workflow between the sink, stove, and refrigerator, reducing the distance and effort required to navigate the kitchen. Additionally, the U-shaped layout provides an abundance of storage options, including upper cabinets, drawers, and corner solutions, ensuring that kitchen essentials are within reach while maintaining a clutter-free workspace.
L shape kitchen layout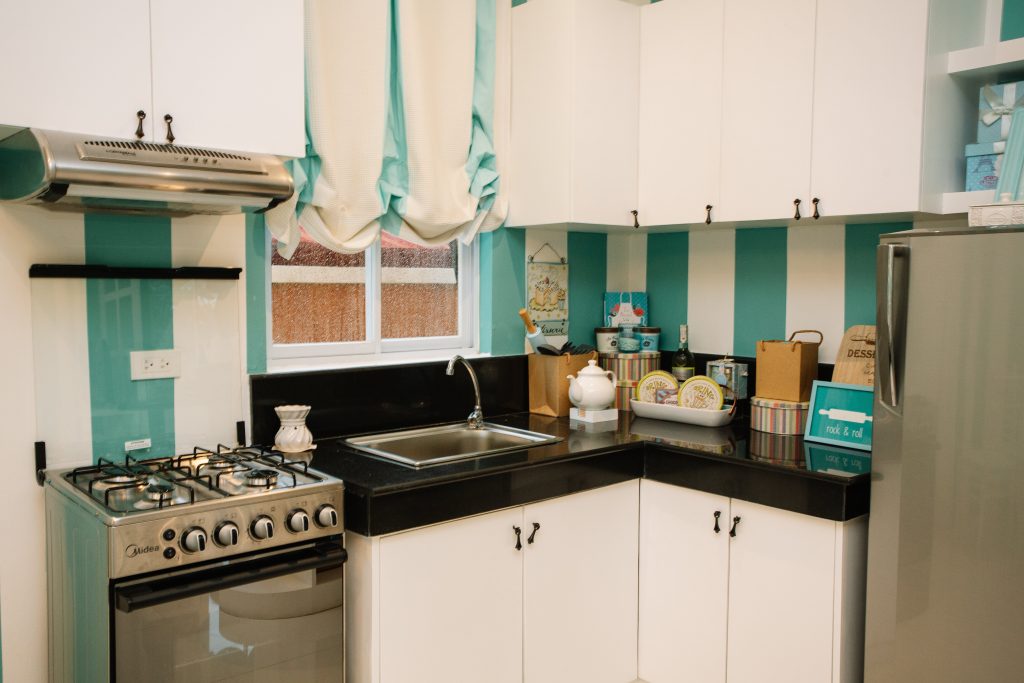 The L-shaped kitchen layout is a popular and versatile design that maximizes corner space by forming an "L" configuration with two adjoining walls. This layout offers a seamless workflow, ample counter space, and efficient storage options, making it a practical choice for both small and large kitchens. The L-shaped layout provides flexibility in terms of design and allows for a comfortable and functional cooking experience. If there is enough space in your kitchen, then you can definitely try this unique layout!
In an L-shaped kitchen, the major appliances and workstations are positioned along two perpendicular walls, forming the shape of an "L." This layout creates a natural work triangle between the sink, stove, and refrigerator, minimizing movement and optimizing efficiency during meal preparation. The L-shaped design offers generous counter space, providing ample room for food prep, serving, and other kitchen activities. It also allows for easy organization and storage, with the possibility of utilizing corner cabinets, pull-out drawers, and shelving units to make the most of the available space.
Island kitchen layout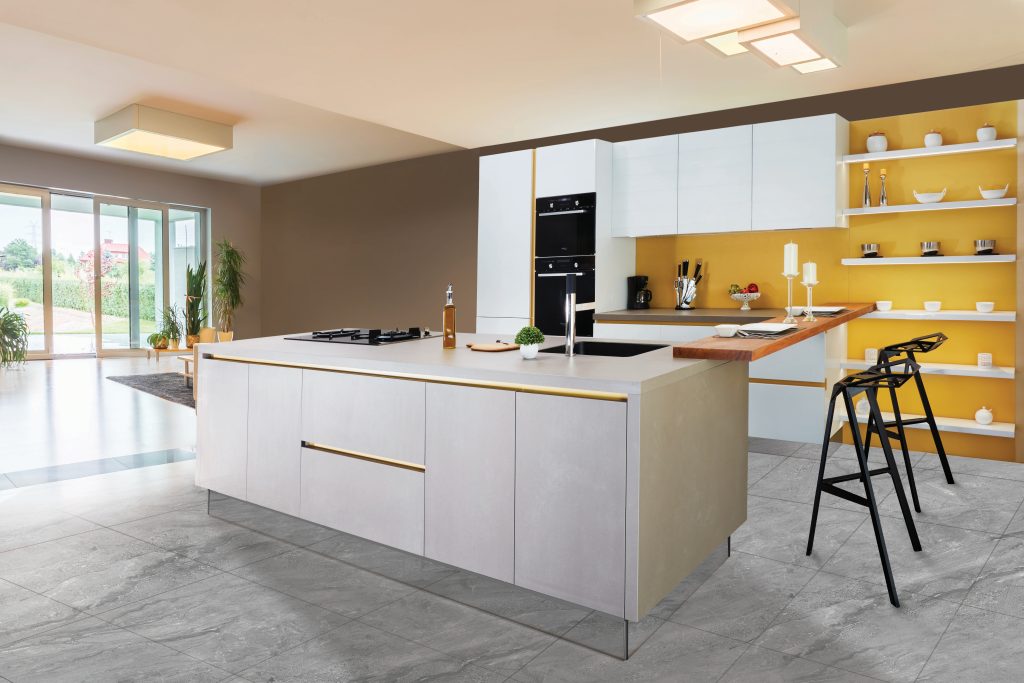 This versatile and popular layout incorporates a freestanding island or peninsula into the kitchen space. The island serves as a central focal point and provides additional workspace, storage, and a social gathering spot. This layout is well-suited for larger kitchens or open-concept living areas, offering a blend of functionality, aesthetics, and sociability.
The island in serves as an extension of the main countertop space, providing extra room for meal preparation, cooking, and even casual dining. It can house a sink, cooktop, or additional kitchen appliances, depending on individual preferences. The island also offers ample storage options, with cabinets and drawers for storing kitchen utensils, cookware, and pantry items.
Due its central location, the island becomes a hub for social interaction, allowing family members or guests to gather around while the cook prepares meals. It creates a seamless flow between cooking and entertaining, making the kitchen a vibrant and inclusive space.
Peninsula layout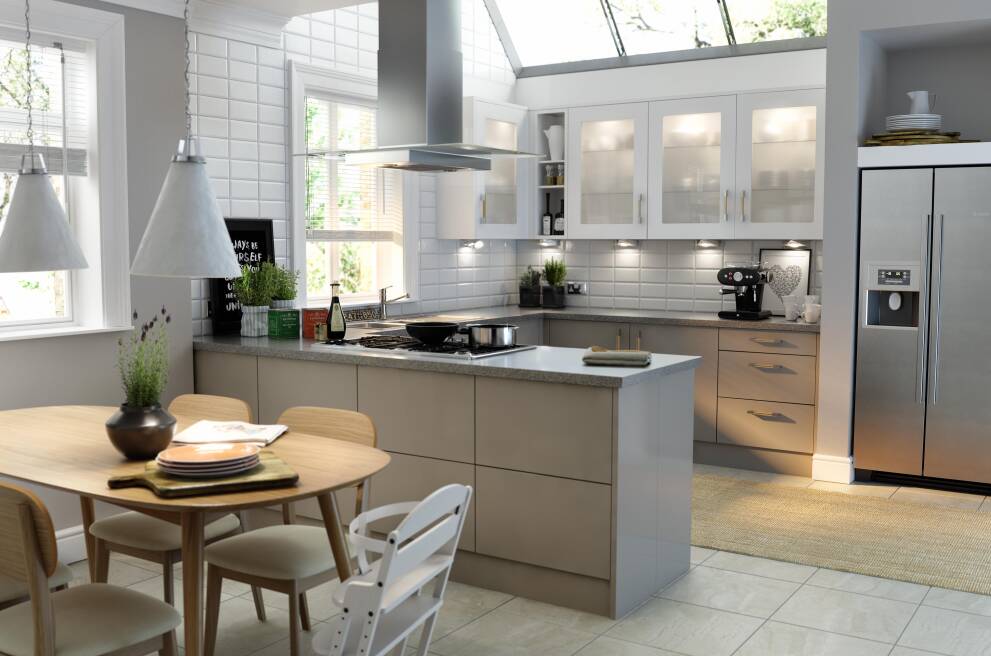 The peninsula kitchen layout is a practical and space-efficient design that incorporates a connected countertop extension, known as a peninsula, into the kitchen. The peninsula acts as an extension of the main kitchen layout and is connected to the existing countertops or walls, forming an L-shape or U-shape configuration. This layout offers additional counter space, storage, and a designated area for casual dining or seating.
Final Takeaway
Choosing the right kitchen layout for your home is a crucial decision that can greatly impact the functionality, efficiency, and overall enjoyment of your kitchen space. It is important to carefully evaluate your needs, available space, and personal preferences to make an informed choice. Consider factors such as the size and shape of the kitchen, the desired workflow, the number of occupants, and the aesthetic appeal you want to achieve.
Each kitchen layout offers its own set of advantages and considerations. Whether it's the efficiency of a galley layout, the versatility of an island or peninsula layout, or the simplicity of a single-wall or U-shaped design, there is a layout that can suit your specific requirements. It is also essential to maximize storage options, incorporate practical solutions, and prioritize social interaction and comfort.
Through this list of 6 common kitchen layouts, we hope that you've found the layout that not only meets your functional needs but also reflects your personal style. Remember that the kitchen is the heart of the home, and the right layout can transform it into a space where cooking, socializing, and creating cherished memories become a joyous experience.
Are you ready to find out the advantages of investing in Bukidnon?
Finding the perfect location to invest can sometimes take OFWs to places, literally and figuratively. They may start house hunting in between the concrete jungles of the cities like Metro Manila, Makati City, or Quezon City as they prefer to live within the veins of central business districts. Or perhaps, OFWs want to relish in the tranquility of nature in the suburbs that's why they opt for investing in provinces like Bulacan, Cavite, Laguna, or Pampanga.
Today, we will be looking at another booming investment hotspot located in Mindanao: Bukidnon.
Getting to Know the Food Basket of Mindanao: Bukidnon
Bukidnon is a landlocked province sitting in the center of Mindanao. It is bounded by the City of Cagayan de Oro in the Northern part, North Cotabato and Davao City in the South, Agusan del Sur and Davao del Norte in the East, and Lanao del Norte and Lanao del Sur in the West.
Bukidnon derived its name from the word 'bukid,' which is the Visayan term for mountains. It is also referred to as 'highlander' or 'mountain dweller.' Describing the landscape, Bukidnon is a collection of rolling uplands, deep canyons, and valleys, creating a breathtaking backdrop that will surely put tourists in awe.
The early inhabitants of Bukidnon are believed to be the tribes of Talaandig, Manobo, and smaller tribes of Lumad. Some Visayans, particularly the Cebuanos and Hiligaynons also migrated to the area. Soon enough, wealthy merchants and entrepreneurs from other parts of the country also started flocking into the area.
During the Spanish colonial period, Bukidnon became part of Misamis and was collectively known as Malaybalay. When the Americans arrived, Bukidnon became an independent province under the virtue of Act 2711, creating the Department of Mindanao and Sulu.
Due to its high-altitude location, surrounding mountains that will shield you from strong wind and rain, Bukidnon is also considered as typhoon-free.
Reasons Why OFWs should consider Investing in Bukidnon
Robust Agricultural Industry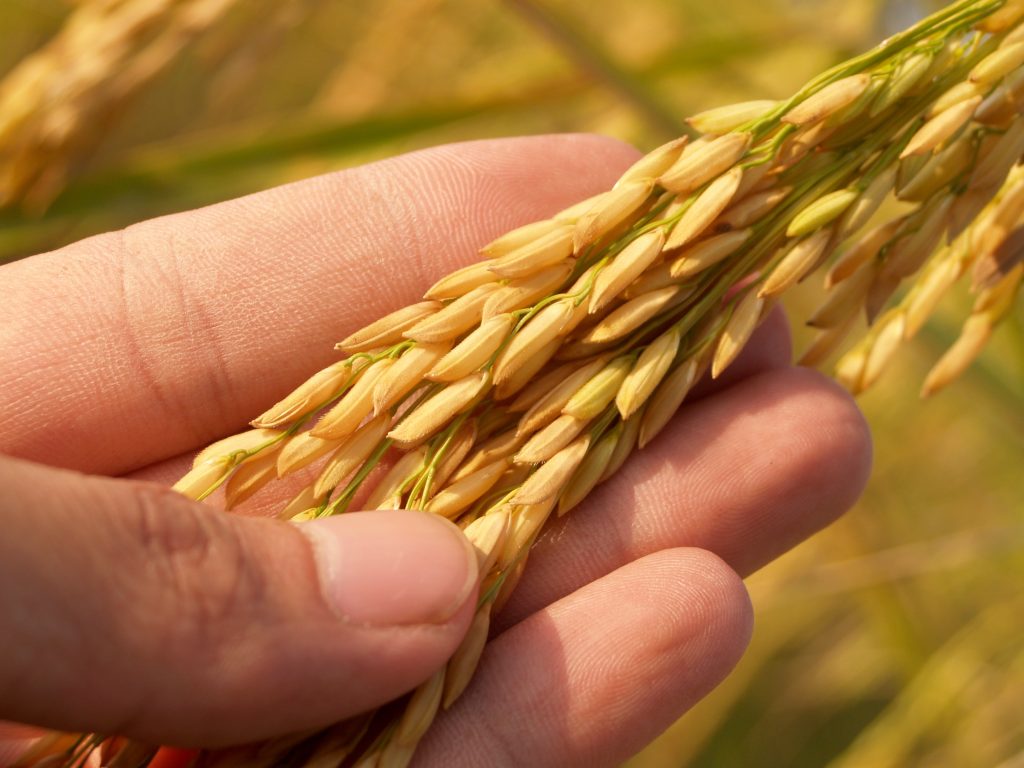 The robust agricultural industry in Bukidnon can be attributed to the province's favorable location. Sitting atop a wide plateau in the North Central part of the Mindanao, the high topography paired with a climate suited for agriculture makes up the perfect equation for plants, trees, and root crops to grow abundantly.
Bukidnon is the main source of agricultural products like rice, corn, sugar, pineapple, coffee, and other fruits and vegetables within the region. In fact, two of the country's biggest pineapple companies namely Del Monte Philippines and Dole Philippines have started operating and reaping the exceptional agri-industry benefits for years.
It is also the supplier of raw materials various plants need for processing goods and products. When it comes to livestock, Bukidnon is a known producer of chicken, hogs, and cattle. Due to this, the province earned its moniker, the 'Food Basket of Mindanao.'
A Highland Paradise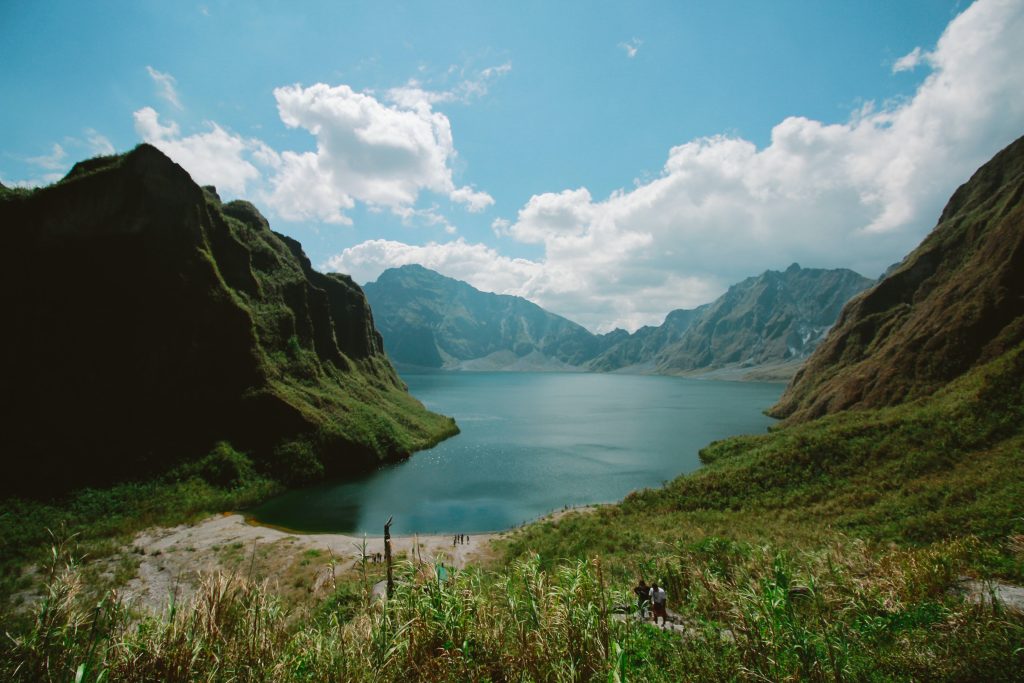 If you're a fan of outdoor activities like hiking, camping, and bird watching, then Bukidnon is a place you'll surely love! Sitting at an average elevation of 915 meters (3002 ft.) above sea level, living in Bukidnon means you get to enjoy the cool climate this province brings while discovering the beauty of its nature. Since it is landlocked, it doesn't have beautiful beaches that you typically see in other famous tourist spots. However, the rolling hills, stunning landscapes, and magnificent mountains make up for it! Don't worry, you can still bathe in the cool, sparkling waters of Balangikog-Imbatug Falls, also known as the triple waterfalls or explore the Salawaw Cave in Valencia City.
This is also where you can find the second highest mountain in the country, Mt. Dulang Dulang. If you have a penchant for mountain hiking, then you will surely enjoy exploring Mount Kitanglad, Mount Kalatungan, and Mount Maagnaw.
Imagine yourself waking up to the picturesque greenery while sipping on your warm mug of coffee and chocolate!
Huge Investment Potential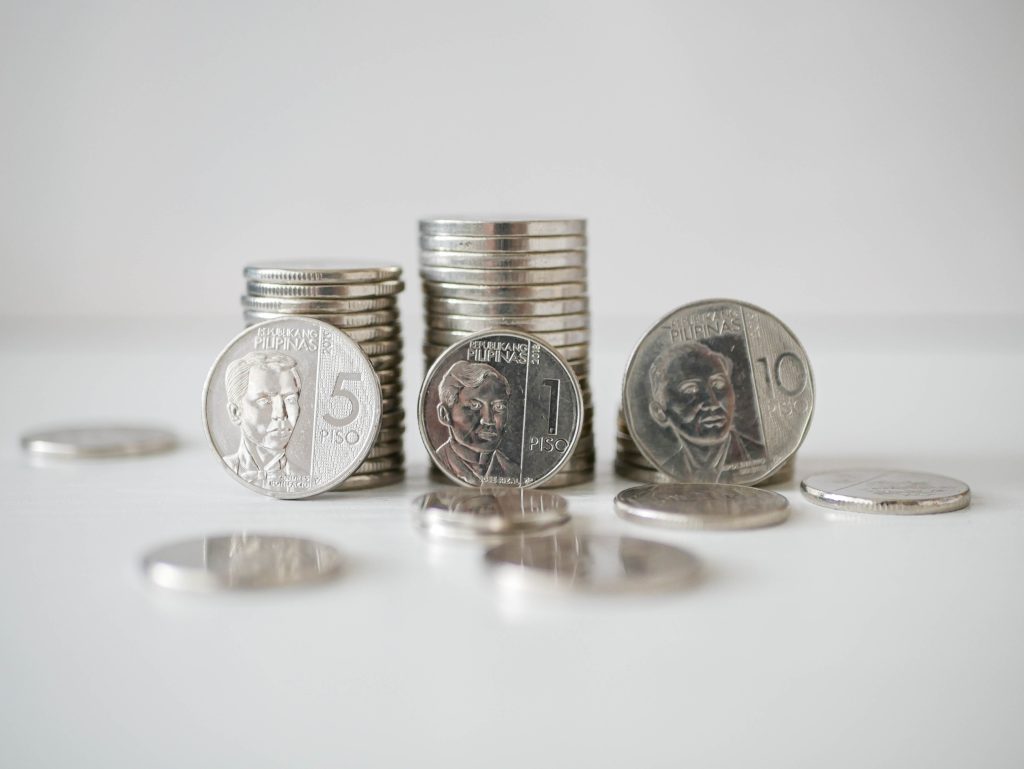 In an article published by PhilStar, the Board of Investments (BOI) is eyeing to put the investment spotlight at Bukidnon by inviting local and international investors to invest in the 40-hectare Bukidnon Domestic Industrial Zone located at Barangay Dicklum, Manolo Fortich, Bukidnon.
The industrial zone is complete with access roads, perimeter fences, and power & water supply. It can be easily reached via Mindanao International Container Port and the soon-to-be operational Don Carlos Bukidnon Domestic Airport. BOI believes in the huge potential of Bukidnon turning into a global food manufacturing hub.
Now, what does this mean for our OFW investors?
Investing in properties located near industrial or commercial zones allows OFWs to reap benefits like: career and growth opportunities, improved accessibility especially in rural areas, and loads of business opportunities
Endless Fun Activities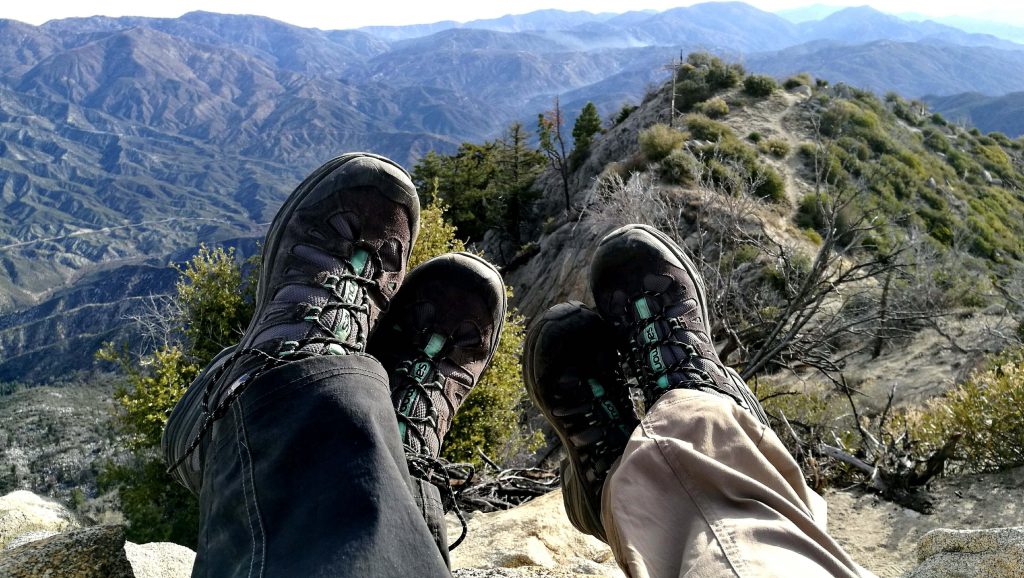 Bukidnon offers more than just mountain climbing and hiking. Here, you can also take a peek at the Pitcher Plant Farm (Malaybalay), visit the Monastery of Transfiguration (Malaybalay), Dahilayan Forest Park Resort (Manolo Fortich), Kaamulan Park (Malaybalay).
From up high in the sky down to the beauty of forest and trees, you surely won't run out of things to visit and explore here at Bukidnon!
Affordable real estate prices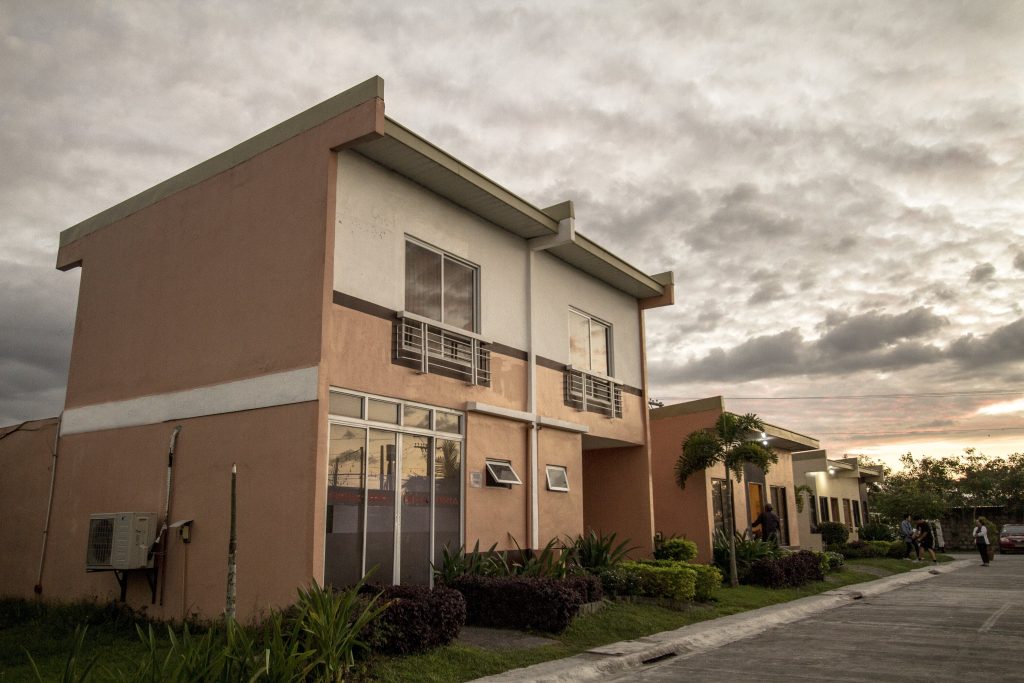 Compared to other urban areas in the Philippines, land prices in Bukidnon are relatively more affordable. This affordability presents an advantageous investment opportunity for OFWs looking to diversify their portfolio or establish businesses like rental hotels or agri-tourism ventures.
Invest in Affordable House and Lot in Bria Manolo Fortich by Bria Homes!
Looking for a place to settle down in Bukidnon? Let Vista Land International help you invest in an affordable house and lot property in Bria Homes Manolo Fortich!
Located at Brgy. Dicklum, Bria Manolo Fortich allows you to be one step closer towards owning your dream home in the magnificent province of Bukidnon. This masterplanned community offers house and lot packages built to provide everything you need in a home!
From the finest homes situated in a serene environment, top notch amenities, and a safe and secure neighborhood, you are sure to get all the best value for your investment here at Bria Homes Manolo Fortich!
Ever heard of World Sauntering Day?
In our world with a fast paced modern lifestyle, we find ourselves caught up in the relentless rhythm of a fast-paced life. From bustling cities to high-speed internet connections, everything seems to move at an accelerated pace. We rush from one task to another, constantly juggling multiple responsibilities and deadlines. The constant demands of work, social commitments, and personal aspirations leave us little time for reflection and self-care. In the midst of this frenetic pace, we often forget the importance of slowing down, taking a breath, and reconnecting with ourselves and the world around us.
The consequences of this relentless pursuit of productivity and achievement are far-reaching. Our mental and physical well-being suffers as stress and burnout become all too common. Our relationships become strained as we struggle to find quality time for our loved ones. We miss out on the simple joys of life—sunsets, laughter, and meaningful conversations. The art of savoring the present moment slips through our fingers as we constantly chase after the next milestone. It is essential to recognize the importance of slowing down, reclaiming our time, and cultivating a sense of balance in order to lead fulfilling and meaningful lives.
In this article, we will remind you to slow down and enjoy life this World Sauntering Day!
What is Sauntering?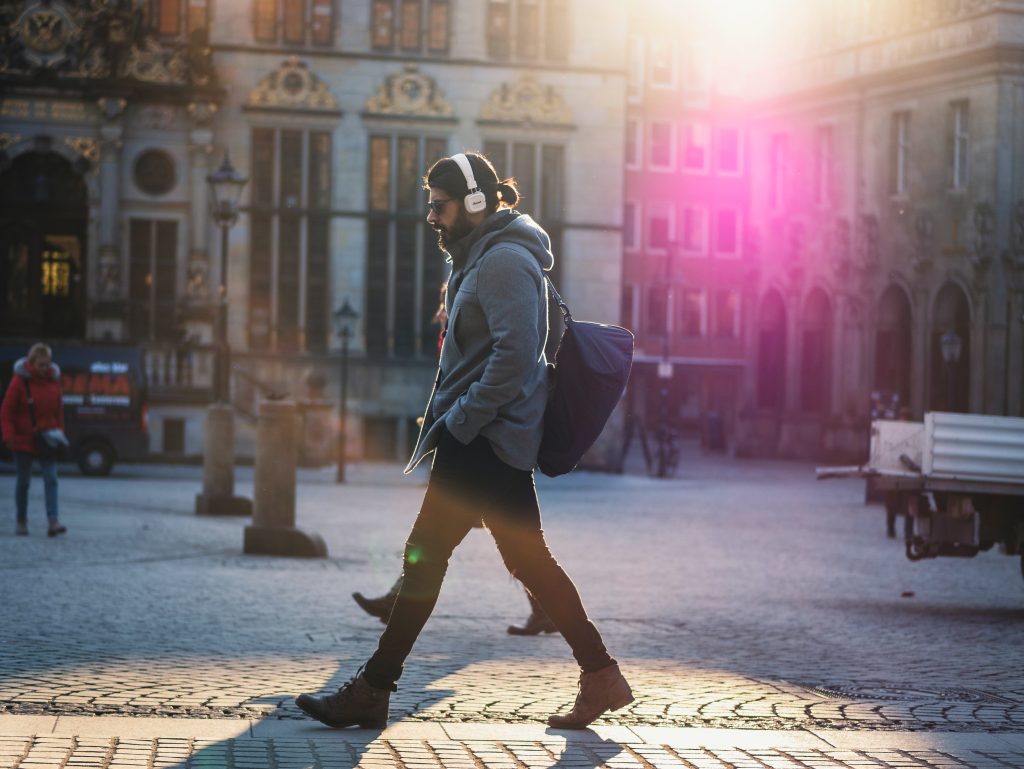 The Cambridge Dictionary defines sauntering as 'to walk in a slow and relaxed manner, often in no particular direction.' Remember those aimless walks you've done in parks or malls? Yes, that's sauntering. Those nights you went out for a midnight walk without really having a plan on where to go? Yes, sauntering.
This June 19 marks the celebration of World Sauntering Day. This international holiday was first formed by W.T. Rabe in 1979. According to Days of the Year, it is Rabe's 'response to the sworn enemy of the Saunter, jogging.' The idea is believed to have started at the Grand Hotel on Mackinac Island in Michigan, USA, which happens to have the world's largest porch– 660 feet or 200 meters.
Rabe conceived the holiday to encourage people to stop and appreciate the world around them. Days of the Year adds that 'in 2002, Rabe's son told journalists, 'Sauntering, as my father would say, is going from point X to point Z, which means you don't care where you're going, how you're going or when you might get there.'
Fun Things to Do During World Sauntering Day
We've listed down fun things for you to celebrate world sauntering day!
Take a leisurely stroll in nature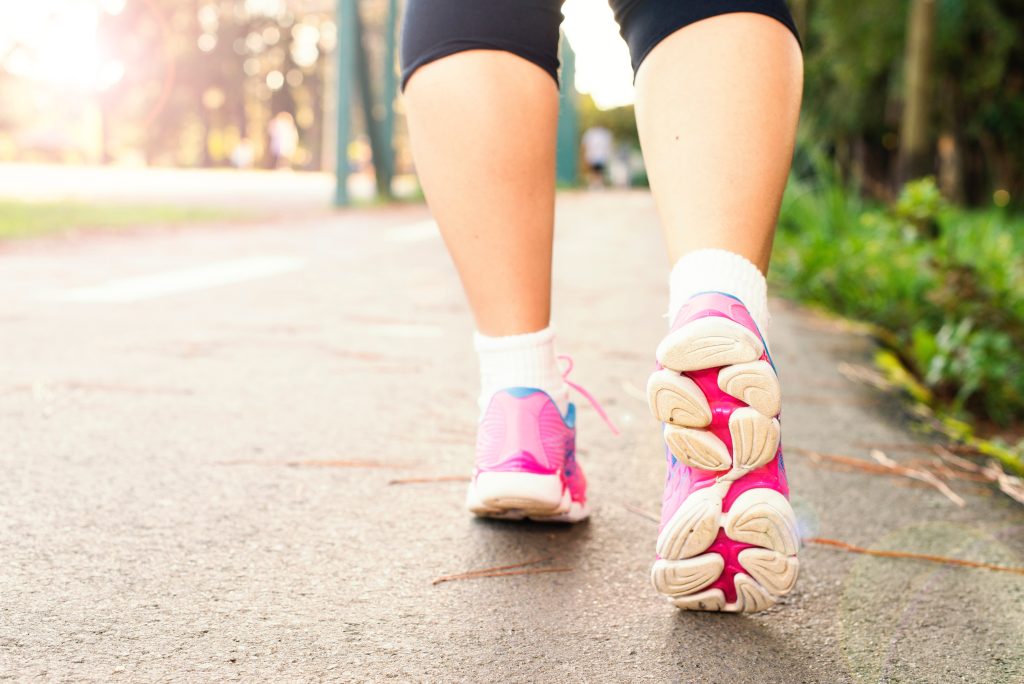 Find a nearby park, garden, or nature trail and go for a relaxing walk amidst the beauty of the natural world. Take your time to appreciate the sights, sounds, and smells around you.
Explore a new neighborhood
Saunter through a neighborhood or town that you haven't explored before. Wander through its streets, observe the architecture, browse local shops, and discover hidden gems along the way.
Practice mindful walking
Instead of rushing from one place to another, practice mindful walking. Focus your attention on each step, the sensation of your feet touching the ground, and the rhythm of your breath. Engage all your senses and fully immerse yourself in the experience.
Capture moments with photography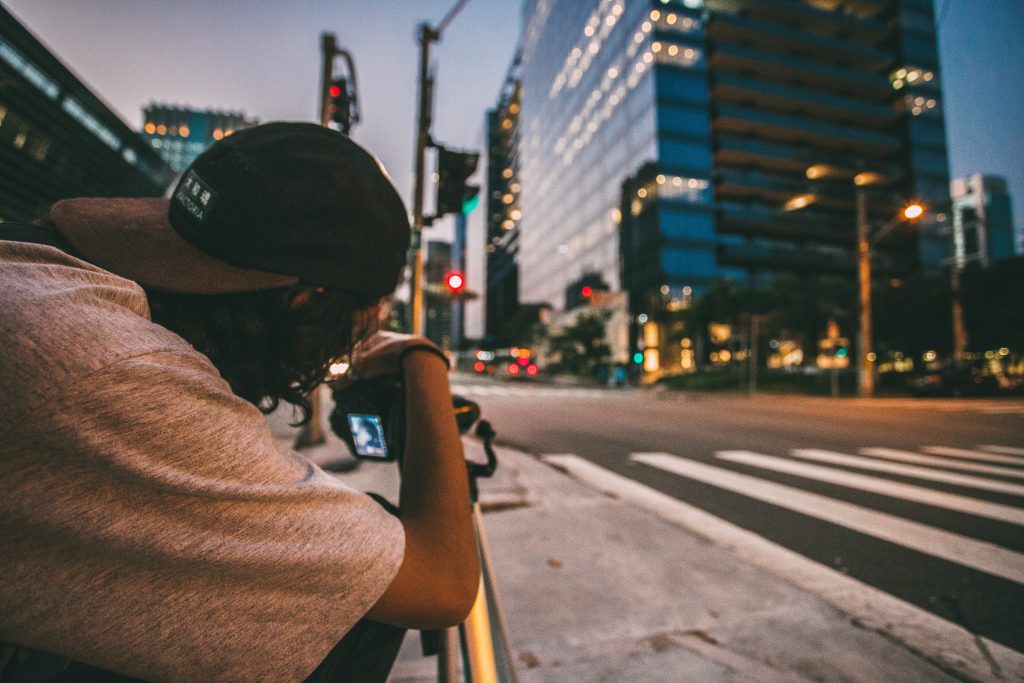 Bring your camera or smartphone along and use it as a tool for mindful observation. Take your time to capture interesting details, unique perspectives, or beautiful scenery that catches your eye. This allows you to fully appreciate and document the moments you encounter.
Enjoy a picnic in a scenic spot
This World Sauntering Day, pack a delicious lunch or snacks and find a picturesque location to enjoy a leisurely picnic or a quick lunch break. Whether it's a park, a beach, or a peaceful garden, take your time to savor the food, relax, and soak in the surroundings.
Engage in slow, mindful activities
Use this day to engage in activities that encourage a slow and deliberate pace, such as yoga, tai chi, or meditation. These practices can help center your mind, relax your body, and bring a sense of calmness and balance to your day without all the rush.
Connect with others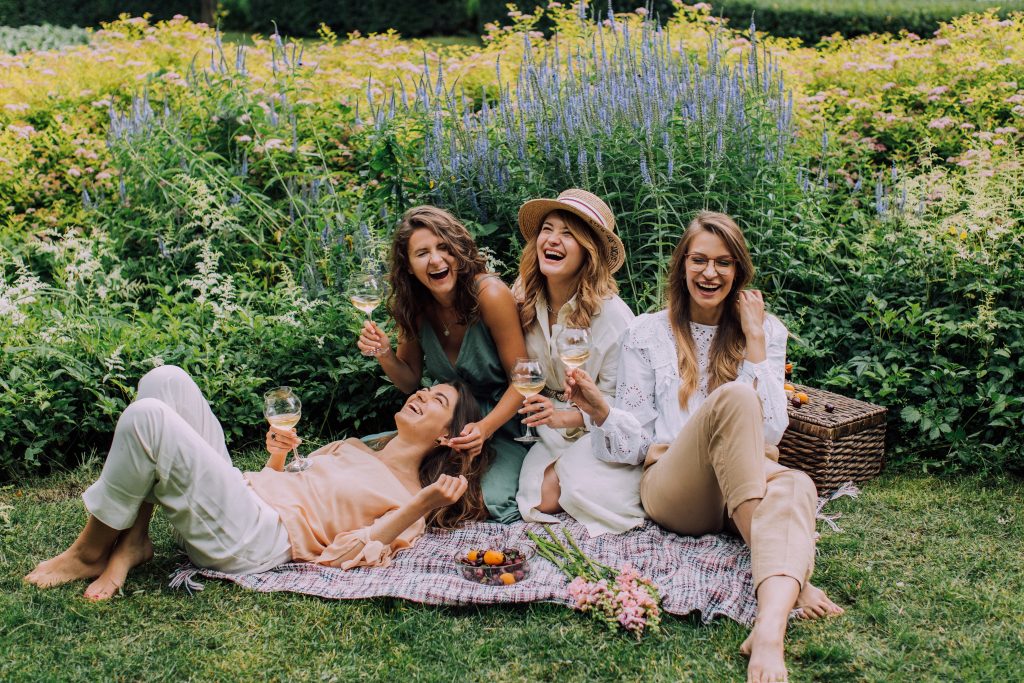 Sauntering can be a shared experience: all the joy can be shared by everyone. Invite a friend, family member, or loved one to join you for a leisurely walk or explore a new area together. Use this time to engage in meaningful conversations and strengthen your bond with them.
Disconnect from technology
Dedicate this day to disconnecting from the constant buzz of technology. Put your phone on silent or in airplane mode, resist the urge to check emails or social media, and allow yourself to fully immerse in the present moment without distractions.
What are the Benefits of Sauntering?
Walking slowly to admire the environment around you provides lots of benefits to your physical health and can improve your mental health. Here are some of the benefits of taking a leisure stroll, according to experts:
Induces relaxation
Sauntering provides a much-needed break from the fast-paced, stressful nature of our daily lives. It allows us to slow down, relax, and unwind, reducing anxiety and promoting a sense of calmness.
Mindfulness and Presence
By sauntering, we cultivate mindfulness and presence. We become more aware of our surroundings, savoring the present moment and appreciating the small details that often go unnoticed in our hurried routines.
Low-impact exercise
Slow walking, according to Dr. Sonal Anand, a psychiatrist at Wockhardt Hospital Mira Road in India, helps burn calories in the body without putting too much strain on the knees and legs. It is a motivating and enjoyable exercise that can be appreciated by people from all ages and walks of life (pun intended).
These gentle activities like walking and strolling contribute greatly to improve our cardiovascular health, increase our mobility and enhance our overall fitness.
Mental Clarity and Creativity
A lot of thoughts and worry filling your head lately? Why don't you go out for a couple minutes of walk? Sauntering provides an opportunity for introspection, reflection, and mental rejuvenation. World Sauntering Day is a great time to disconnect from the world and reconnect with yourself.
Similarly, if you are having a writer's block or artblock, take a break for a couple of minutes and head outside. According to Cano Health, walking is a physical activity that 'can help you clear your mind and trigger new ideas.' It allows our minds to wander and opens up space for creative thinking, problem-solving, and generating new ideas.
Connection with Nature
Sauntering in natural environments, such as parks, open spaces, or along the beach, connects us with the beauty and tranquility of the natural world. It has been shown to reduce stress, increase feelings of well-being, and foster a sense of connection to our environment.
Social Interaction
Sauntering with friends, family, or loved ones promotes social interaction and deeper connections. It encourages meaningful conversations, shared experiences, and the opportunity to strengthen relationships.
Improved Productivity and Focus
Taking regular breaks for sauntering can actually enhance productivity. Stepping away from work or daily tasks and allowing our minds to rest and rejuvenate can improve focus, attention, and overall cognitive function when we return to our responsibilities.
Joy and Appreciation
Sauntering brings a sense of joy, wonder, and appreciation for the simple pleasures of life. It allows us to slow down and experience the beauty, sounds, and smells of our surroundings, leading to a greater sense of gratitude and contentment.
What is negative space?
In the pursuit of creating a visually appealing and welcoming home, it is easy to fall into the trap of thinking that more is always better. The notion of adding more decorative elements, furniture, and accessories to a space in the hopes of achieving an aesthetically pleasing interior can often lead to overwhelming and cluttered results. However, the truth is that a harmonious and visually pleasing home does not rely on the quantity of objects, but rather on the art of simplicity and thoughtful curation.
The absence around the interior design elements is just as crucial as the decors themselves. In this article, discover the beauty of negative space and their importance in interior design.
What are Positive and Negative Spaces?
Foyr Neo defines positive spaces as the spaces in your house that objects or material things– decorations, furniture, artworks, lighting, pillows, and even rugs– occupy. They serve as the 'breathing room' in between furniture, art decors, and other elements in your home.
On the other hand, negative space, also known as white space or empty space, refers to the unoccupied or empty areas surrounding and between the positive space. It is the absence of physical objects or elements. Negative space provides breathing room, balance, and visual rest to the composition. They help in making the positive elements stand out while keeping an overall streamlined look.
Positive and negative spaces are absolutely crucial components of interior design. We can look at them as ying and yang that need to go in harmony or else the whole look will look unbalanced.
Let's take a look at the ways on how you can incorporate negative space in the overall design of your home.
How to Use Negative Space in Interior Design?
Use a single statement piece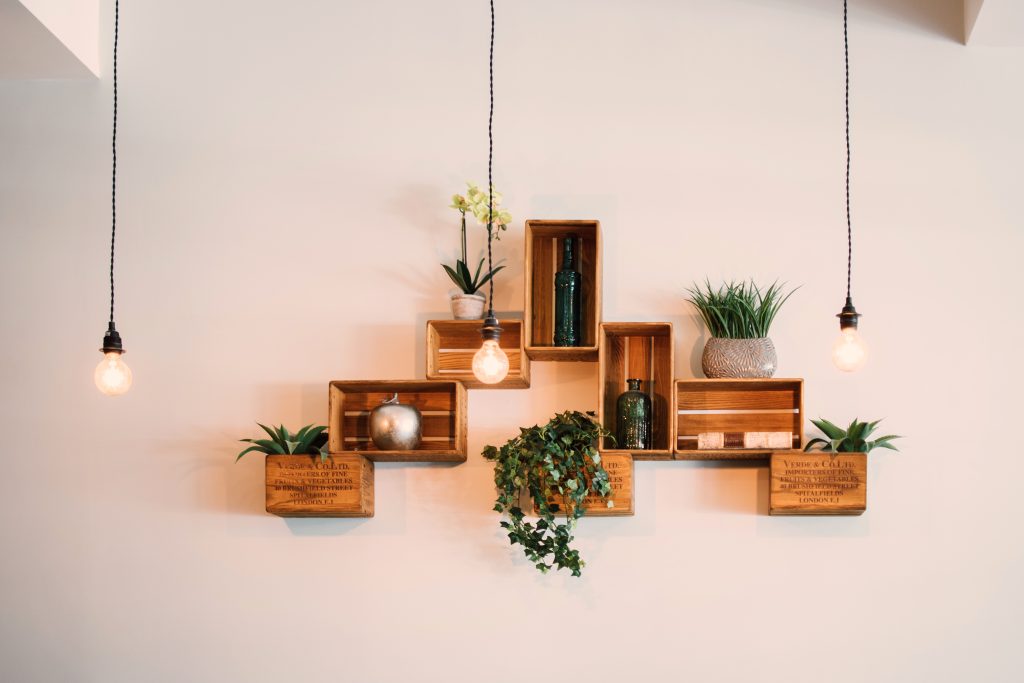 Using a positive space doesn't mean you have to fill every possible corner of the room with something. In most cases, less is enough.
For instance, you can use an elegant coffee table, a lighting fixture or a painting as the focal point in your living room, allowing more breathing space while taking care of the clutter. When it comes to your bathroom, you can hang a large mirror or use the bathtub as your accent, leaving the negative space around untouched.
Opt for built-in shelving
Cabinets and drawers are a staple when it comes to storage. However they can take up a large portion of your interior space, making your own home look cramped or crowded.
Open shelving is an excellent way to create negative space within your home while keeping the functional elements and style of a decor. To effectively utilize open shelving for this purpose, start by selecting sleek and minimalist shelves that blend seamlessly with the surrounding decor. Opt for floating shelves or slim metal brackets that allow the shelves to appear as if they are effortlessly suspended in mid-air.
Rather than overcrowding the shelves with numerous items, focus on displaying a few carefully curated pieces or essentials. Keep the arrangement clean and uncluttered, leaving ample empty space between items. This intentional use of negative space will lend a sense of openness and tranquility to your home, making it feel more spacious and inviting.
Use patterned tiles in your bathroom
When using patterned tiles, it's essential to balance their vibrant designs with strategic placement and surrounding elements. Aim for a color palette that complements the overall aesthetic of your space while maintaining a sense of openness. To maximize the negative space effect, consider using patterned tiles as accents or focal points rather than covering entire surfaces. For example, you could use them sparingly as a backsplash in the kitchen or as a border along the bathroom floor, leaving substantial areas of blank or neutral tiles.
Avoid overcrowding the room with busy patterns or excessive decorations, allowing the patterned tiles to take center stage. It's best to opt for tiles with a geometric pattern and clean lines to avoid sensory overload and induce visual comfort. You can apply the same principle when using patterned decor in your living room or bedroom.
Allow natural light to stream through
Allowing natural light to permeate your home is a fantastic way to create an atmosphere of negative space while infusing it with a sense of openness and airiness. Start by maximizing the amount of natural light that enters your space by ensuring unobstructed windows and removing heavy curtains or blinds.
You can also consider placing mirrors strategically to reflect and amplify the natural light, bouncing it off walls and surfaces to create an even brighter and more expansive feel.
Clear pathways
Instead of filling your pathways with shelves or interior decors, try to clear this area of your home to create more negative space and breathing room. Clearing pathways is a fundamental step in creating negative space within your home, as it helps to eliminate visual clutter and enhance the sense of openness and flow. Pay attention to visual barriers that can impede the flow of space. If you cannot skip the furniture and decor, include minimalistic artworks instead of large, bulky ones.
Take note of the furniture arrangement
Furniture arrangement plays a pivotal role in creating negative space within your home, as it directly impacts the overall flow, visual balance, and perceived spaciousness of a room. Start by evaluating the size and scale of your furniture pieces. Opt for sleek and proportionate items that don't overwhelm the space. Avoid cramming too much furniture into a room; instead, choose a few key pieces and arrange them strategically to create an open and airy feel.
By leaving strategic pockets of negative space, the room appears more open and allows the eye to rest, promoting a sense of calm and tranquility.
Final Takeaway
Negative spaces are of utmost importance in design as they serve several key purposes that greatly impact the overall composition and aesthetics. Firstly, negative space provides balance and visual rest. By allowing areas of emptiness around and between objects or elements, it creates a sense of equilibrium and harmony in the composition. It prevents the design from feeling overwhelming or cluttered, providing the viewer's eye with a place to rest and appreciate the positive elements.
Moreover, negative space enhances the visibility and impact of the positive space. When there is ample empty space surrounding an object or focal point, it becomes more prominent and draws attention. Negative space acts as a visual frame, highlighting and emphasizing the positive elements within the composition. It helps to define the shape, form, and significance of the positive space, giving it a sense of clarity and visual impact.
So, the next time you decorate or redesign your home, take note of the positive and negative spaces inside your haven. Taking them into consideration will create a huge difference in the overall look of your abode.
Working abroad as an Overseas Filipino Worker (OFW) is a bold and courageous endeavor that offers countless opportunities and financial stability for many individuals and their families. However, amidst the pursuit of better lives and brighter futures, OFWs face a range of challenges, one of the most pressing being violence outbreaks. Our modern day heroes get caught up in between these uncontrolled turbulent time, often suffering repercussions like losing their jobs, having the need to evacuate to safer neighboring countries, and eventually being repatriated back to the Philippines.
While it is unfortunate, violence such as wars can pose significant risks to the physical and emotional well-being of OFWs, leaving them vulnerable and exposed in foreign lands.
In the News: The Ongoing Conflict in Sudan
Local and international media outlets has been keeping a close eye on the ongoing conflict in Sudan. The Guardian explains in detail as to why the clash of forces broke out.
According to the news media outlet, violent clashes between the Sudan Armed Forces (SAF) and the paramilitary Rapid Support Forces (RSF) sprouted a more than a month ago. While it's not clear who hit the trigger first, the power struggle has left SAF's General Abdel Fattah al-Burhan, de-facto leader of Sudan, on a dispute with his deputy and RSF's General Mohamed Hamdan Dagalo.
Looking back, the two has previously worked together to oust the then dictator Omar al-Bashir in 2019. In 2021, they removed the civilian prime minister and cabinet while at the same time suspending the constitution by starting a coup. Moreover, according to United States Institute of Peace, 'after the SAF, RSF and civilian political leaders agreed to a new framework for a democratic transition in December, questions emerged over how the RSF would be integrated into the SAF, as well as over who would assume leadership of the newly consolidated military.'
In addition, according to UISP, 'negotiations to resolve the issues stalled, and tensions quickly rose between al-Burhan and Hemetti in the weeks leading up to the current violence.' It's safe to say that these two prominent forces are battling to see who'll get the upper hand and control of Sudan's major institutions, however, this ongoing conflict has left hundreds killed and thousands running for the safety of their lives, including our Overseas Filipino Workers (OFWs).
During these times, the Philippine government is quick on their foot in ensuring the safety of OFWs. Last April 26th, the Department of Foreign Affairs (DFA) raised Alert Level 3 status in Sudan because of the ongoing conflict.
What does Alert Level 3 mean?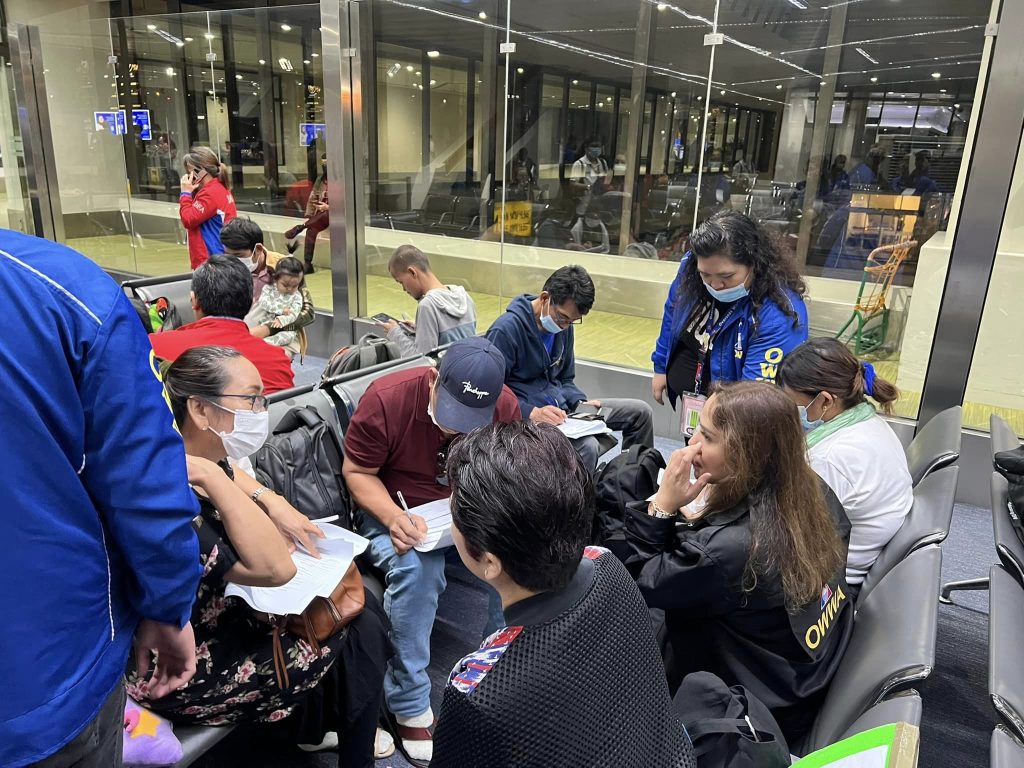 Photo Courtesy: Department of Migrant Workers Official Facebook Page
According to Global Forum on Migration & Development, the Philippine Alert Level Classification system 'classifies the degree of threat and of immediate danger that the migrant worker is facing'. They are the following:
Alert Level 1 – or the Precautionary Phase. During this phase, OFWs are advised to stay alerted and take necessary precautions to ensure safety. The alert level 1 issued if there are proven signs of disturbance within the host country, including instability and external threats.
Alert Level 2 – or the Restriction Phase. Raising alert level 2 means threats to the life, security, and property of Filipinos abroad are detected. During this time, they advise OFWs to stay away from public places, stay at home as possible, and prepare the necessary stuff and documents for possible evacuation. Also, the Department of Labor and Employment (DOLE) will only allow returning OFWs with existing contacts or a group of OFWs with special circumstances to fly off to their host countries.
Alert Level 3 – or the Voluntary Repatriation, which is currently imposed in Sudan. When Alert Level 3 is raised, violent disturbances already occur within a specific area of the host country, posing threats to the safety and security of migrant workers. OFWs fly back to the Philippines at their employer's or the government's expense. During this period, DOLE imposes an absolute deployment ban.
Alert Level 4- or the Mandatory Repatriation. During this emergency repatriation, the government takes extra measures to ensure that mandatory evacuation procedures are observed.
For the past few weeks, the Department of Migrant Workers, Overseas Workers Welfare Administration, together with local government units and private institutions work hand and hand to ensure that repatriated OFWs are given the repatriation assistance they need–from airport assistance and transport services going back to their respective provinces. Basic needs such as food, water, and temporary shelter are also provided.
Can OFWs Go Back Abroad after Being Repatriated?
In an article published by the Philippine News Agency (PNA), DMW assures that assistance will be extended for OFWs who wishes to go abroad once again. For those who chose to stay in the country, a repatriation assistance program is prepared for them, such as the OWWA Repatriation Assistance Program.
How Can Repatriated OFWs start anew in the Philippines?
Consquently, reintegration programs are also available to help OFWs get back on their feet in their home country. Here are some of the reintegration programs offered by OWWA:
Balik Pinas! Balik Hanapbuhay! Program
Overseas Filipino Workers – Enterprise Development and Loan Program (OFW-EDLP)
Tulong Pangkabuhayan sa Pag-unlad ng Samahang OFWs (Tulong – PUSO)
Related Read: Blending Back into the Filipino Society: What is OWWA's OFW Reintegration Program?
Final Takeaway
During outbreaks that affect overseas Filipino workers (OFWs), repatriation becomes a crucial and complex process aimed at ensuring their safety and well-being. The primary objective of repatriation is to safeguard the OFWs from potential health risks and provide them with the necessary support and assistance. Repatriation ensures the safety and well-being of these workers by bringing them back to their home country, away from the dangers of war zones and conflict in forces.
Moreover, repatriation serves as a mean to provide immediate assistance, medical support, and psychological counseling to affected OFWs, helping them recover from the trauma they may have experienced during violent outbreaks. By facilitating the return of OFWs, the government acknowledges their sacrifices, reinforces the bond between the nation and its citizens, and emphasizes the value placed on their welfare and security.
Overseas Filipinos in need of repatriation assistance can reach out to:
Department of Migrant Workers (DMW)
DMW Hotline: 8772 – 1144 or 8722 – 1155
One Repatriation Command Center (ORCC) 24/7 Hotline: 1348
Email: [email protected]
Gear up as we're going to visit the vibrant festivals in Pampanga province.
When we say Pampanga, probably the first thing that comes into your mind is food. It's not surprising though as the province is hailed as the Culinary Capital of the Philippines. Here, you can have a taste at the famous sisig that forces you to cheat on your diet, the exotic Betute Tagak (Stuffed Frog) and Kamaru (fried crickets), and their smelly but tasty Buro (fermented rice.)
Looking past the sumptuous cuisine and delicacies, Pampanga is also a haven of various festivals and celebrations. Living in Pampanga will never be boring and dull with their bright dancing lights and colorful costumes. Let's explore the vibrant, colorful festivals in Pampanga province!
Related Read: Pampanga: The Rising Real Estate Hotspot in Luzon
Explore the Wonderful Festivals in Pampanga Province
Giant Lantern Festival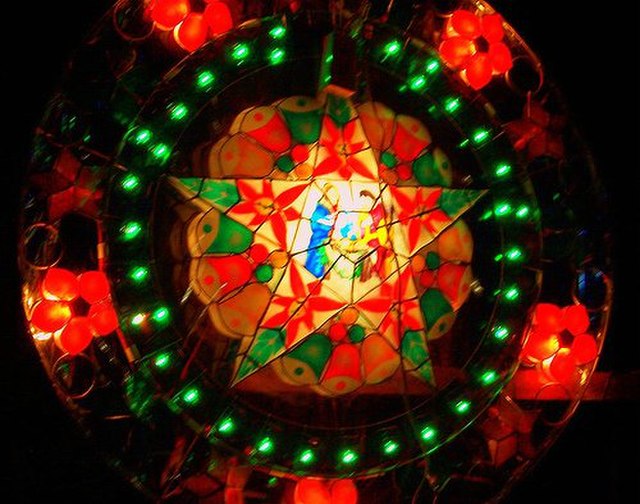 Locally known as 'Ligligan parul,' the Giant Lantern Festival is an annual celebration of grandiose lights and huge lanterns during mid-December (Saturday before Christmas Eve) held annually at the City of San Fernando. The popularity of this festival earned the city's moniker: The Christmas Capital of the Philippines.
According to Giant Lantern, a much simpler version of the tradition is held in Bacolor. It was only in 1904 when the first Ligligan Parul Competition was first held. However, some accounts claim that the lantern competitions actually started in 1908. The Giant Lantern Festival coincides with the celebration of simbang gabi (December 16-24), just right before gradually evolving as the years progresses, introducing larger lanterns with more intricate details.
The Giant Lantern Festival isn't all about the big parols and bright lights. It also appreciates the hard work, patience, and skillful craftsmanship of the locals in making these giant lanterns. The big parols are initially made up of bamboo, which is then transformed into steel frames. The traditional and colorful papel de hapon turned into colored plastics that hug the steel frames. Other materials like capiz shells were also incorporated.
Today, the Giant Lantern Festival remains one of the popular attractions in the province and shines a glimmer of hope not only for the Kapampangans but for the tourists as well.
Sinukwan Festival
Another celebration held annually at San Fernando City is the Sinukwan Festival. Expert World Travel defines Sinukwan Festival as the 'essence of Kapampangan spirit.'
It is a week-long celebration that takes place every second week of December. This celebration is mainly held to honor a Kapampangan go Aring Sinukwan– in which the name of the festival was derived.
Various attractions await every tourist visiting the town. One significant event you shouldn't miss is the street dancing. Decked with colorful costumes, ornaments, and headdresses, participants dance to the tune of Atin ku Pong Singsing. It is a great opportunity to witness the grandiose of the Kapampangan culture and custom. Aside from that, colorful parades, photography competitions, beauty pageants, art exhibitions, and even cooking competitions are some to look forward to in the Sinukwan Festival.
Pyestang Tugak (Frog Festival)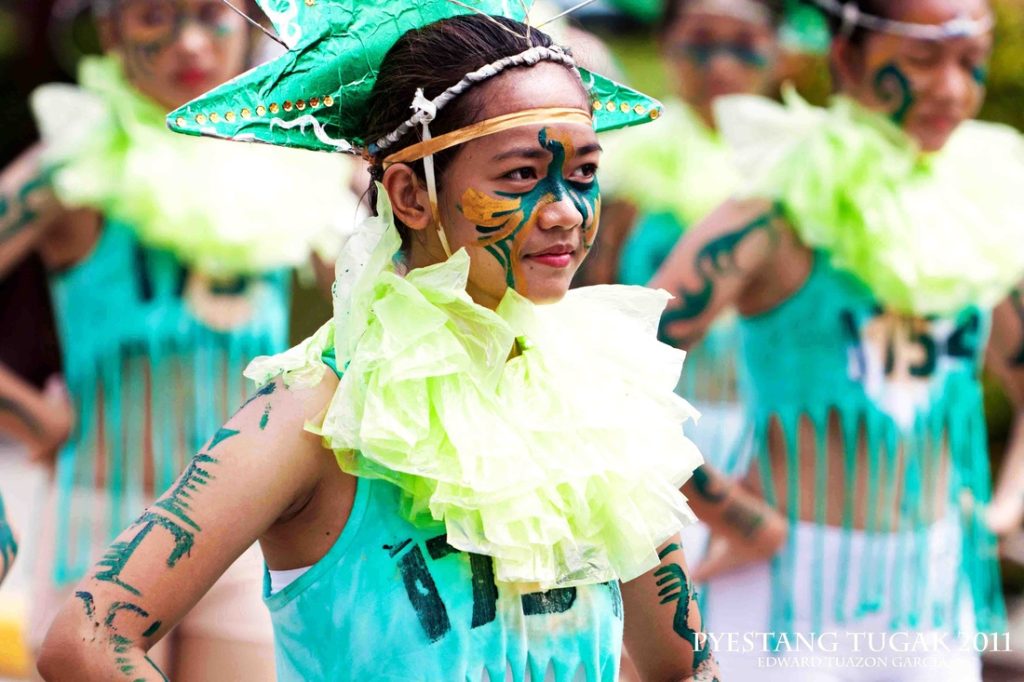 Are you up for some exotic food? Head to the City of San Fernando and witness the Pyestang Tugak or Frog Festival. Held every October, it highlights one of the favorite pastimes of Kapampangans: catching frogs. This is due to the abundance of frogs in their vast rice fields and plains.
Frog Festival also showcases the Kapampangan's unique way of catching frogs, which the locals call pamamaduas tugak. Of course, dishes featuring frogs as its main meat are also served. Here, you can delight your taste buds with Adobong Tugak, Tinolang Tugak, fried frogs stuffed with meat, and even frog burgers. What a spectacular and unique experience!
Other activities in the festival include street dancing with participants dressed in green and yellow costumes, colorful cartoon frog mascots, frog catching competitions, and even Frog Olympics.
Makatapak Festival
Let's take our journey to Bacolor, Pampanga, where we can witness the Makatapak Festival celebrated every November. Makatapak is roughly translated as 'being barefooted.' It is a famous re enactment of the struggle of the locals during the Mount Pinatubo eruption. During that time, the locals had to walk barefooted through the slippery lahar.
Today, the locals walk and dance barefoot in street parades and procession. Makatapak Festival is also considered as the Pilgrimage to the Past.
Duman Festival
According to Sunstar, Duman Festival is one of the youngest festivals in Pampanga and is held at the town of Guagua. It only started in 2002 and originated from the Kapampangan traditions of pounding and winnowing rice unripe glutinous rice until it turns into the local green delicacy called 'duman.'
Duman Festival features colorful street dances, parades, cooking competitions with glutinous rice as the main ingredient. Aside from duman, tourists and visitors can also try local dishes and buy native products at the Kapampangan market.
Dukit Festival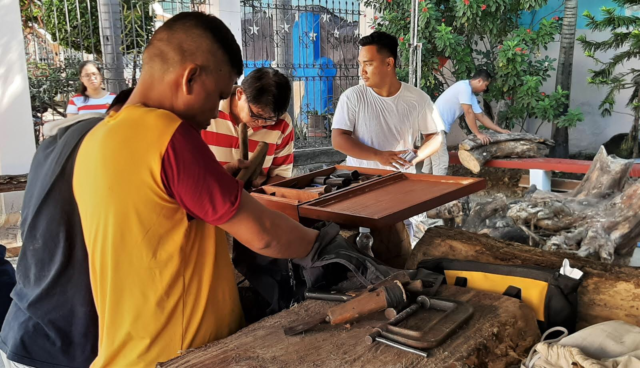 Part of the celebration of St. James the Great (Apung Tiago), the patron saint of Betis, Guagua, Dukit Festival is celebrated annually every December and is known to preserve the woodcarving culture in the country.
The festival showcases wood carving products which are mostly religious statues and furniture that visitors and tourists can purchase as souvenirs. Aside from street dancing, an on-the-spot woodcarving competition is also held which is participated by over 30 woodcarvers from various regions.
Caragan Festival
Caragan Festival is part of the month-long celebration of Mabalacat City's fiesta held every month of February. This colorful festival primarily honors an Aeta Chieftain called Haring Caragan, who married a Mabalaquena named Laureana Tolentino. Together, they sowed the fertile forest full of balacat trees and established the Mabalacat, with Tolentino becoming the city's first cabeza de barangay.
Caragan Festival, which will be called Balacat Festival starting 2023, showcases and appreciates the rich culture of Aetas. Various street dancing competitions with costumes inspired and made with indigenous materials are held to celebrate Aeta's roots and history.
San Pedro Cutud Lenten Rites
One of the provinces first formed during the Spanish colony, it's no wonder why Pampanga is home to various religious rites. And probably the most famous of them all is the San Pedro Cutud Lenten Rites in San Fernando City.
It is basically a re enactment of the Passion of the Christ, which is commonly done in the country during the Lenten Season. But what garnered the media and tourists' attention is the staging of the Via Crucis or Way of the Cross where penitents are actually nailed to the cross.
Why invest in Pampanga?
Living within the heart of central business districts and progressive cities like Metro Manila and Quezon City offers a wide array of benefits. From business opportunities, career growth, and portfolio diversification, properties located in the metropolis have always been in demand for real estate investors. However, with the pros comes also the cons. Some of the disadvantages of living within the city include noise pollution, densely populated neighborhoods, and higher crime rates, among others.
The recent pandemic has highlighted the interest of investors to seek properties along the boundary of metropolis. In an internal survey conducted by Inquirer.net, more than 80% of the respondents revealed that they were contemplating moving into the suburbs as Metro Manila became 'too crowded' during the pandemic.
With that being said, provinces like Laguna, Batangas, and Cavite are slowly becoming real estate hotspots for those who are seeking residential properties south of Metro Manila. Driving upwards, provinces such as Bulacan and Pampanga are some of the best options. These provinces sitting along the boundaries bring them closer to nature and relaxation while still being at arm's reach from their work or school.
Related Read: Why Is Cavite A Good Place to Live?
In this article, we will highlight Pampanga, uncover the investment potentials it holds, and discover why the next central business district can rise in the province.
Discovering Pampanga
Pampanga is a province located in Region 3 in Central Luzon composed of 4 congressional districts, 3 cities, and 19 municipalities. It is bounded by Tarlac and Nueva Ecija in the north, Bataan in the southwest, Zambales in the west, and Bulacan in the east. Pampanga is widely known as the 'Culinary Capital of the Philippines,' and is a seat of cultural and historical landmarks in Northern Luzon.
Mount Arayat is undeniably the most famous attraction in Pampanga. This stratovolcano is located at Arayat, Pampanga and has been one of the popular hiking destinations in Central Luzon. Aside from that, other popular spots in the province include Museo de Bacolor (Sacred Memorabilia of Bacolor) located at Bacolor, Pampanga, the Death March Marker (San Fernando City), and Kamikaze Shrine (Mabalacat).
In addition, Pampanga is also home to various writers, national artists, chefs, and prominent figures that contributed to Philippine history and culture. Among them are Jose Abad Santos, the former chief justice of the Philippines, international artist Lea Salonga, and historian Ambeth Ocampo.
Why Invest in Pampanga?
In a report published by real estate management firm Colliers, the influx of real estate property developments strengthens Pampanga as one of the booming investment hotspots in Central and Northern Luzon.
"Pampanga has long been a preferred property investment destination north of Metro Manila. The entry of national developers over the past decade redefined the province's property landscape. We see Pampanga benefiting from the reopening of the country's economy. Massive infrastructure investments should also solidify Pampanga's attractiveness as a residential hub," says Joey Roi Bondoc, Collier's Associate Director of Research.
Planning to move outside of Metro Manila? Check out the reasons why you should buy a house and lot or condominium property in Pampanga!
Rich Cultural Heritage
If you're a fan of ancestral houses, then you'll surely love living here in Pampanga. The province has a generous collection of old and heritage houses that stands proudly up to this day. If you want to walk down the memory lane and capture Pampanga how it was centuries ago, take time to visit Lazatin House (City of San Fernando), Bale Matua (Angeles City), Old Pamintuan Residence (Angeles City), Henson-Hizon House (City of San Fernando), and Dayrit-Cuyugan House (San Fernando City).
Explore other cultural sites in the province like Museo Ning Angeles, The Sunken Shrine of Our Lady of Lourdes of Cabetican, and Museo de Bacolor (Sacred Memorabilia of Bacolor).
A Plethora of Cuisines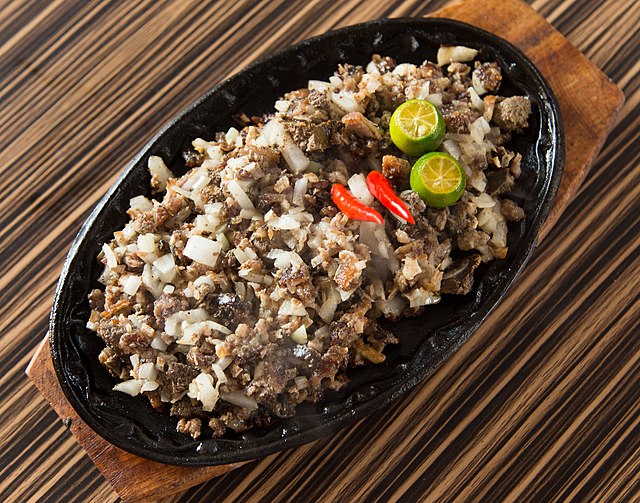 Aside from historical landmarks, Pampanga also has a plethora of delicacies and cuisines that will surely make someone's mouth water and tummy full, earning the title Culinary Capital of the Philippines.
Living in Pampanga means you get to taste the province's local cuisine and delicacies like sisig (Angeles City is regarded as the 'Sisig Capital of the Philippines'), stuffed frog (locally known as Betute Tagak), Bulanglang or Pork Guava Soup, and Kamaru (Fried crickets).
Accessibility
One of the best reasons why you should invest in pampanga is that it is just two hours away from Metro Manila. And with the completion of Metro Manila Skyway 3, access in and out of the province will become easier and faster.
In addition, Pampanga is easy to reach via major networks like North Luzon Expressway (NLEX), Subic Clark Tarlac Expressway (SCTEX), McArthur Highway, and the Jose Abad Santos Avenue, paving fluid mobility whether you are coming from the North or South.
The expansion of the Clark International Airport and the completion of Manila-Clark Railway in 2024 foresee an improved connectivity within the neighboring provinces and cities. Colliers emphasized that buying properties near public projects raises the property value of investments, highlighting key cities like Angeles, Mabalacat, and San Fernando.
Booming Tourism Industry and Attractions
Pampanga is also hailed as the 'Christmas Capital of the Philippines.' Locals and tourists gather and enjoy the display of twinkling lights and enormous lanterns being displayed at the annual Giant Lantern Festival held at the City of San Fernando.
Other attractions like the Clark Hot Air Balloon Festival, Fiestang Tugak (Frog Festival), Sinukwan Festival, and the San Pedro Cutud Lenten Rites also serve as tourist magnets for the province.
When it comes to attractions, Pampanga also has a lot to offer. Looking for some fun under the sun? Head on to Aqua Planet, Asia's largest waterpark. Bond with animals at the Zoocobia Fun Zoo Theme Park or learn something about the largest reptiles that ever walked on earth in Dinosaur Island. Finding a place to unwind and relieve stress? Let Paradise Ranch in Clark take care of that!
Rising Investment and Business Hub
Pampanga's economy thrives in agribusiness, industrial, and tourism industries. They pride themselves in producing high-quality livestocks, fruits & vegetables, and other agricultural products. In recent years, local and foreign investors have been flocking to the province, capitalizing on the investment and business potential it holds.
It is dubbed as the 'Philippines Next Economic Seat' as the so called Pampanga Golden Triangle (Angeles City, San Fernando, Mabalacat) continues to attract local and foreign investors. Various industrial factories, shopping malls, commercial areas, hotels and resorts, and even residential properties started to rise within these three cities, furthering the province's economic growth and providing more job opportunities for the locals.
Angeles City, in particular, has been considered as the business and financial core of the province as it houses several major infrastructure developments. Business Process Outsourcing companies are eyeing to tap into Pampanga as one of the emerging BPO locations in the country.
Picture this: after a long, stressful day at work or school, all you ever wanted to do is to strip off your day's clothing and fall face down on the softness of your couch or bed. Us, humans, have always been like that. We seek comfort and refuge in the four corners of our home– to let ourselves rest while being shielded from the world's criticisms and judgements.
With that being said, it's crucial that your home is a haven that can provide all the support and positive emotional energy to help you recuperate and recharge. In this article, we will explore the psychological effects of interior design and how to decorate room for mental health.
How Does Interior Design Affect Someone's Mood?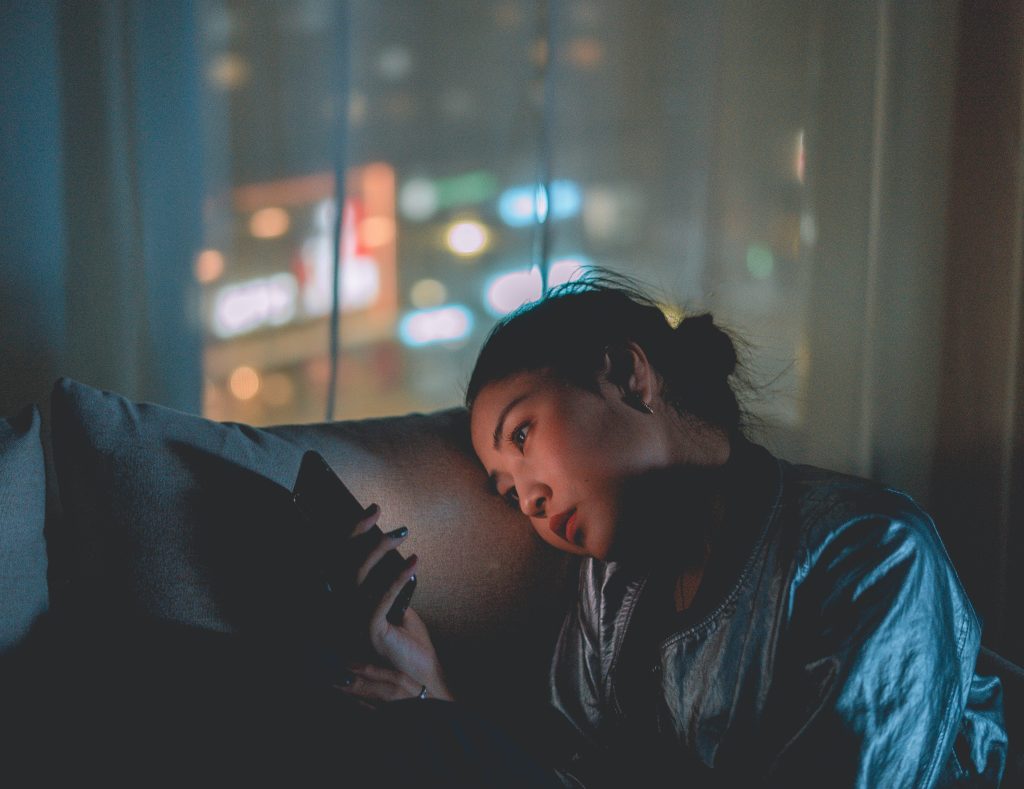 According to Inspira Health, the three most common mental illnesses are PTSD, anxiety and depression. In the Philippines, the recent pandemic has heightened the number of mental health concerns, according to Philstar Global. In addition, a study from AXA Philippines revealed that 'Filipino respondents in the 18- to 24-year-old bracket that admitted going through bouts of depression and anxiety were higher than global numbers.'
Taking care of someone's mental health starts at home. Aside from the constant support and open communication between members of the household, the way we consciously manipulate decorative elements inside our haven impacts our mental health. The interior design use in alleviating depression and anxiety has been proven for years. That's why it's also crucial to cultivate an environment that reaps psychological and physiological benefits.
Environmental Psychology: An Overview
The connection of mental health and interior design isn't new to us. For years, experts have been extensively studying the correlation of a neat, well-lighted space in the overall disposition of a person. This practice is called environmental psychology.
The Journal of Environmental Psychology defines environmental psychology as 'the study of transactions and interrelationships between people and their physical surroundings.' Environmental psychology exists to explain and understand how a person alters his environment and how his surroundings affect his behavior.
Basically, it is the interplay of people and environment.
How to Decorate Room for Mental Health
Allow more natural light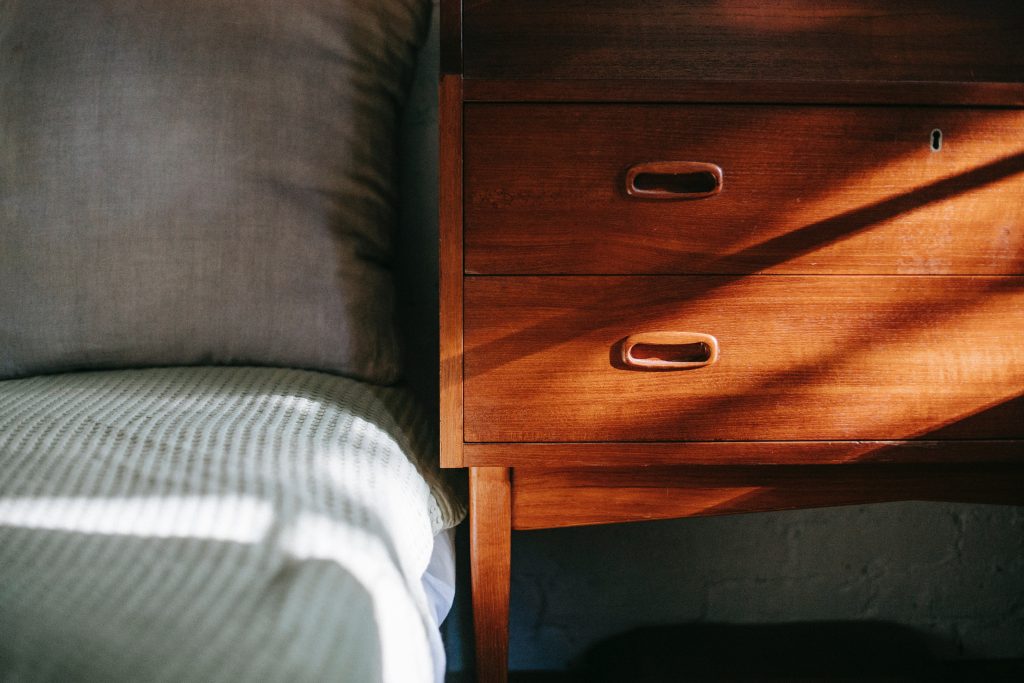 Studies have shown that natural light has been linked to provide mood lifting benefits. A light drenched room is proven to provide positive emotional energy and boost happiness.
If your space isn't receiving enough sunlight or natural light, you can opt to add artificial light instead. Assess first if your room is too crowded or contains a lot of furniture.
Add nature inside
We all know the benefit of adding plants and flowers into our home–from its air-purifying benefits up to serving as decorative elements. Incorporating natural elements also contributes in creating mentally healthy spaces inside our homes.
According to studies, house plants help reduce stress and fatigue. Cutting through loneliness and sadness they also evoke a sense of purpose by taking care of them. Some people have taken up gardening as a hobby to fight through depression.
Choose the appropriate color palette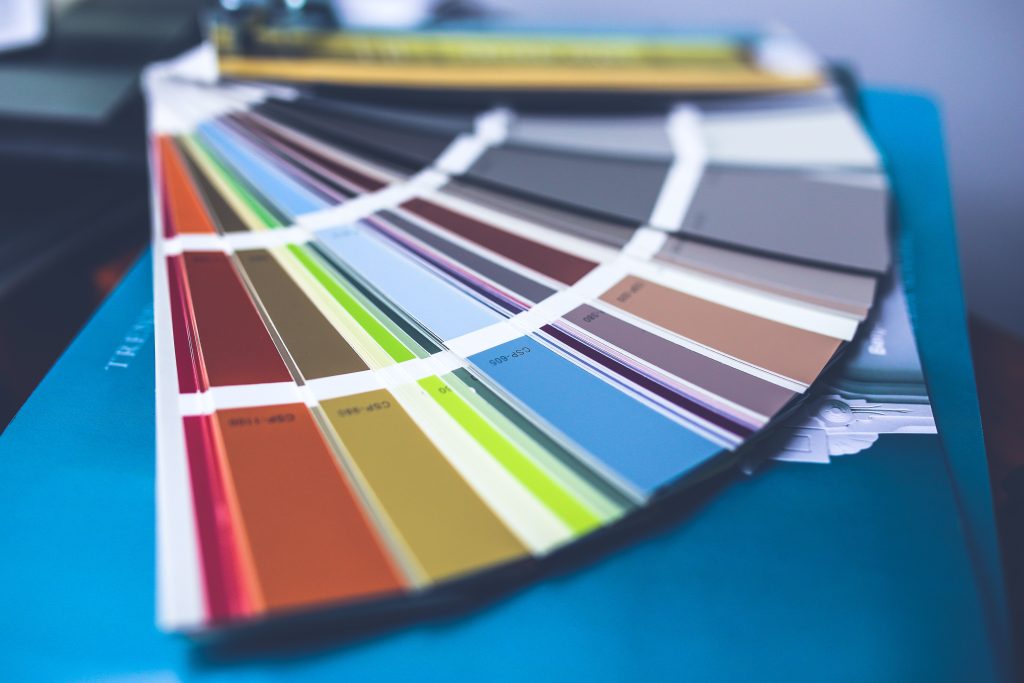 With the psychology of the environment comes the psychology of colors. As we all know, some colors consistently evoke different types of emotions. Real Simple suggests choosing color palettes based on the 'energy level you want to create in a room.'
So how does that work?
For instance, if you want a room with an energizing feel, use contrasting colors. They are the one who sits opposite each other on the color feel. Inversely, for a more serene and blissful environment, incorporate cool colors like blue, green, or purple. But be careful! Too much dark purple can actually make some people even more depressed or feel irritable.
Here's a list of colors and their effect:
Blue- Blue works well with bright whites, as it evokes a feeling of calmness and serenity and is commonly used in financial institutions and health offices. However, according to Color Matters, blue is the least appetizing color that's why it is seldomly used in restaurants and kitchens.
Green- The color green falls into the spectrum of cool colors and is usually associated with balance, harmony, and nature. It is a great option if you like the idea of 'bringing nature indoors.' Aside from balance and harmony, the color green also lowers levels of stress and anxiety.
Using the color green to design spaces may be a bit tricky. Saturated shades may make a room look dark and gloomy. On the other hand, apple greens create a cheerful vibe but can overpower or counter colors when used too much.
Purple- The color purple is usually associated with luxury and privilege. It is also linked to creativity, individuality, and divinity. Try using the color purple in your interior design elements to make a bold statement as the color purple isn't commonly used in home interiors.
However, take note that too much dark purple can make people sad or depressed.
Yellow- The only warm color that's associated with happiness, yellow evokes a feeling of relaxation and happiness. In interior decorating, it is usually used in kitchens, children's rooms, and some private areas for its nurturing feel. It is also believed to improve a bad mood but sometimes can be distracting.
How to decorate room for mental health: Incorporate artworks
In an BrainWorld interview with Dr. Semir Zeki, a professor of neuroaesthetics at the University College London, revealed that experiencing the beauty of art causes the brain to release dopamine–the chemical that's responsible for our feelings of happiness and love. That is why dopamine is also referred to as the 'happy hormone.' Meaning, incorporating artworks into our living space can have a profound effect on our daily lives.
If you aren't certain what type of artwork you should hang in the bare walls of your living room or bedroom, you can start adding paintings with bright, lively colors in the living room or soothing abstracts in your bedroom. Don't be afraid to explore what type suits your taste and needs. You can also seek help from interior designers to determine what artworks best suit your space.
Aside from paintings, you can also hang photographs of your families, friends, or even pets. Check out these photo display ideas by Artifact Uprising.
Consider the flow of space
The furniture placement also affects your overall mood and perception. You can seek the guidance of feng shui to be able to arrange your furniture as beneficial as possible.
For references, you should be able to navigate freely around the room. In an interview of Real Simple with Noel Gatts, interior designer and a host of HGTV's Home Inspector Joe, Gatts suggests that "lines and curves create visual movement, so experiment with your space, taking your preferred traffic patterns and focal points into consideration," she says. "Try pulling some furniture pieces away from the wall to create comfortable gathering areas and more open flow."
Don't forget your pets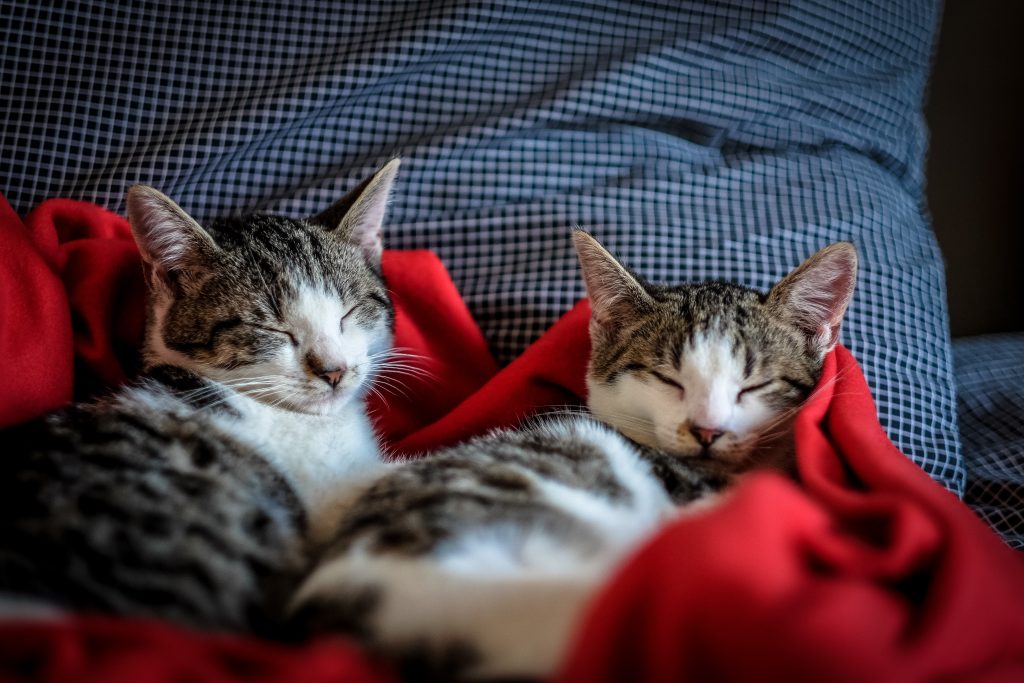 For pet-lovers, having a dedicated area for their dear pets inside their homes is a must. And it's no surprise that they'll be taken into consideration when designing or renovating a home.
Various studies have shown that interacting with our pets reduces stress levels and prevents negative emotional response.
How to decorate room for mental heath: Avoid sharp lines
Posh Pennies states that having too many sharp points and ragged edges in a home causes anxiety to stir. As our brains interpret these lines as dangerous, it activates the release of adrenaline and cortisol. Frequent exposure to these may have a long term effect on someones' mental health.
To counter this, try adding furniture or decors that have curves.
Final Takeaway
If you are looking for ways to improve your mental health (and reap the psychological effects of interior design), you can start by arranging the space around you. By knowing how to decorate room for mental health, you can create a space that is conducive to rest, relaxation, and productivity. And by surrounding yourself with things that you love, you can boost your mood and overall sense of well-being.
Have you ask youself these 7 essential decluttering questions?
Decluttering is the process of getting rid of unnecessary items in our lives. It can be a cathartic experience that leads to a sense of clarity and organization. However, it can also be a difficult and emotional journey, particularly when it comes to letting go of sentimental items. Many people struggle to part with possessions that hold memories and meaning, even if they serve no practical purpose or take up valuable space in their homes.
Sentimental items can range from old letters and photographs to childhood toys and inherited heirlooms. These objects often carry emotional weight and evoke fond memories of significant moments and people in our lives. The decision to let go of them can feel like a betrayal of those memories, leading to a sense of guilt and loss. This internal conflict can make it challenging to move forward with the decluttering process, leaving individuals feeling stuck and overwhelmed.
In this article, we're going to help you overcome your emotional turmoil by listing down the important decluttering questions to ask yourself when cleaning your home!
7 Essential Decluttering Questions
Do I love it?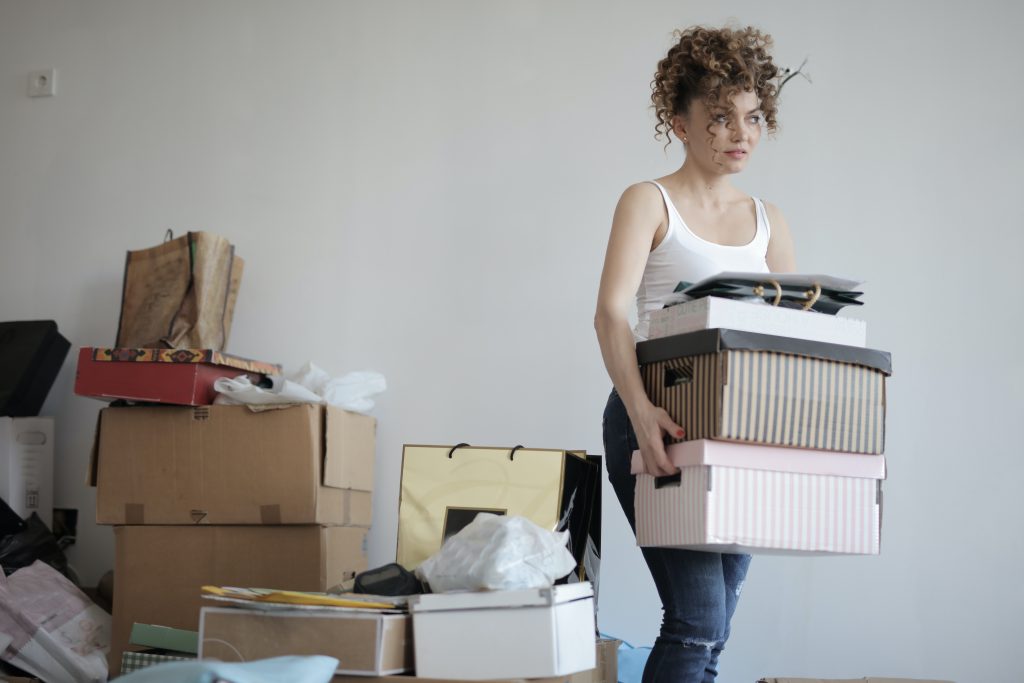 Let's be honest here: does this object spark up joy when you see it? What emotions are you feeling upon seeing it? If it doesn't evoke any positive emotion in you, why let that stuff hang around longer than it should?
Alright, maybe you loved that object the first time you bought it, but if it doesn't mean as much as it was to you now, it's completely normal to let it go. Remember, your home is also your personal space. That's why you should only keep things that add optimism and value to your life.
You may feel guilty letting that item go but it's totally fine to loosen your hold at things that don't spark joy in you anymore.
Will I Buy it Again?
Next on our list of 7 essential decluttering questions is: Will I Buy it Again?
Alright, let's do a simple test here. If you happen to come across the same item in a store, will you buy it again? If the item gets broken or worn-out, will you consider a repurchase? If your answer to either one of the questions is no, then you probably won't miss it when you sell or donate it. 
You may feel guilty about the 'money that you may be wasting,' so here's a tip: take a look at your spending patterns and try to improve your shopping habits so you won't see another occurrence of this situation again.
Would it be more useful to someone else?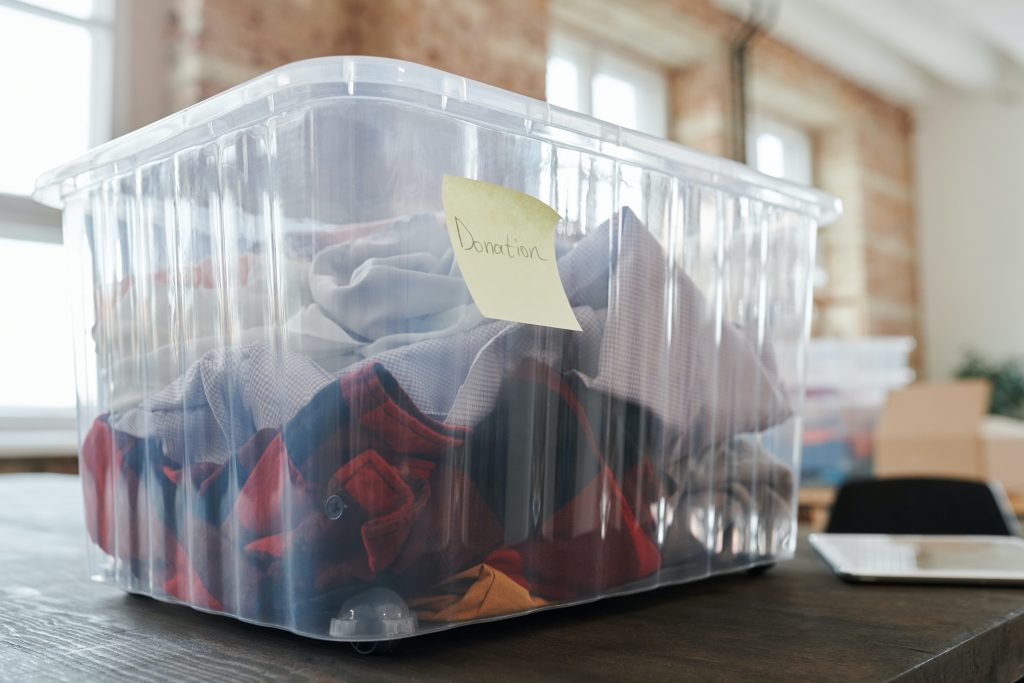 If you can't handle the idea of throwing sentimental items into the bin, just think of this: "It may not be useful to me anymore but I know it will be to someone else." Having this kind of mindset will help you declutter easily.
When was the last time I used it?
Let's face it: we delay throwing clutter in the trash because we hold on to the idea of 'using it later.' But then later turns into weeks, months, and even years. That poor thing stayed inside your drawer just accumulating dust over the years.
If you vaguely remember the last time you used this particular item, then maybe it's best for you to let it go completely. Implement the 6-12 month rule when decluttering stuff like seasonal items. Meaning, if you haven't used that specific thing for six months or over a year, it's time to trash it out.
Do I have items similar to this?
Heading on to the list of 7 essential decluttering questions: Do I have items similar to this?
Picture this: you are happily unpacking your purchases for the day and are storing them in their respective storage areas, only to find out that you already own one of the items you bought–buried deep below the clutter and other stuff. It's the same thing that literally does the same job. 
Decluttering duplicate items should be easier as you already own two pieces of the same kind. I
Is it damaged, stained, or broken?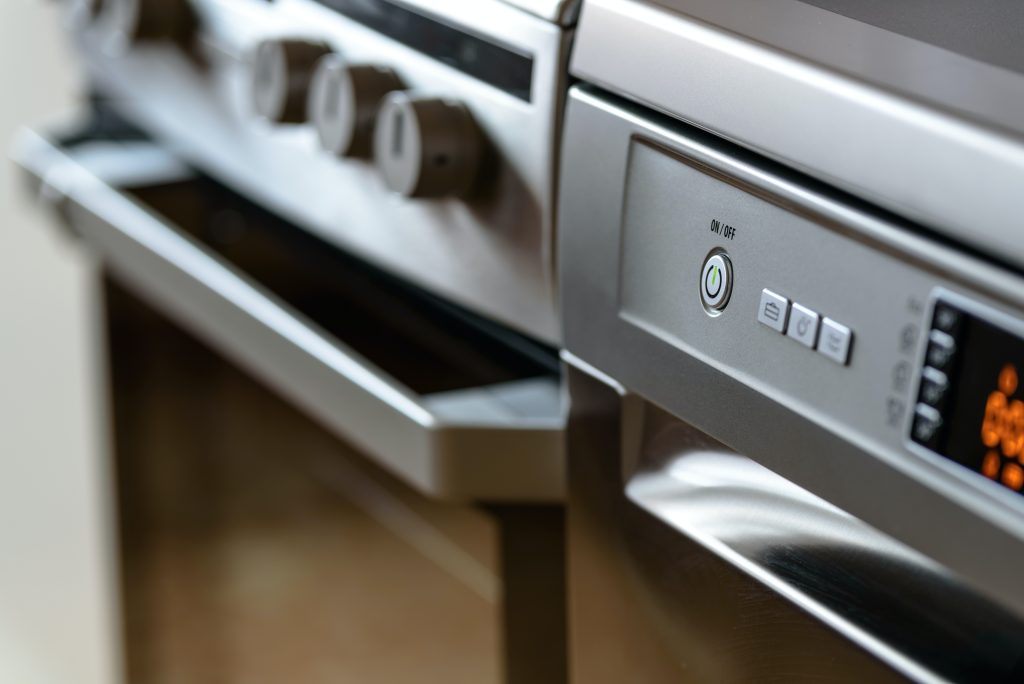 If an item is damaged or broken beyond repair, it might be best to let go of it, especially if it's unlikely to be fixed or used again.
For instance, kitchen appliances that don't work anymore, clothes with holes in them, broken toys with missing pieces– they no longer serve a purpose.
Yes, there are things that you can mend and repair to prolong its life and function, but you need to know when you should be frugal and when you should start decluttering.
Am I just afraid to let this thing go?
And the last to our list of 7 essential decluttering questions: are you just afraid to let go?
We usually tend to get attached to things that bear sentimental value to us–that's just human nature; we are emotional beings. 
But let me break it to you: you don't have to hold on to every single item you were given, especially if it doesn't fit with your current lifestyle anymore.
Other questions to ask to yourself:
Do I have a place to store it?
The main reason you are decluttering is to free more space in your home. How can you get a clutter free household if you keep on hoarding stuff?
Remember, every item you decide to keep should have a storage space.
Does it align with my current lifestyle and goals?
Consider whether the item aligns with your present life and future aspirations. If it no longer fits your lifestyle or doesn't support your goals, it may be time to part ways.
Do I use it or need it?
Assess whether the item serves a practical purpose in your daily life. If it's been collecting dust and remains unused for an extended period, it may be time to let go.
Can it be replaced easily?
Some items are readily available and easily replaceable if needed in the future. If that's the case, you might feel more comfortable letting go of them, knowing you can acquire them again if necessary.
Final Takeaway
It's understandable that it's hard to let an object go because of sentimental reasons. However, the very thing that you treasured and held on to for years just transforms into clutter when it no longer serves its purpose.
Through decluttering, you are clearing your precious space to give room for new stuff to come. After you have finished decluttering, you'll start to realize all the space you've taken for granted that could be put to use. Through this list of decluttering questions to ask yourself, we hope you found the courage to scour through your things, examine each one and decide which items should go and which deserve a spot in your haven.
So, the next time you decide to remove the unwanted clutter in your space, let these 7 essential decluttering questions serve as your guide!
Welcome to VIMI's essential home furniture list.
Moving into a new house marks the beginning of an exciting chapter in one's life, filled with fresh opportunities and a chance to create a personalized space that reflects their style and comfort. One essential aspect of settling into a new home is selecting and buying new furniture.
The process of furnishing a house can be both exhilarating and overwhelming, as it involves making decisions that will shape the ambiance and functionality of each room. From envisioning the desired aesthetic to considering practicality and budget constraints, choosing the right furniture is a crucial step in transforming an entire house into a home that resonates with one's unique taste and meets their specific needs.
Wondering which furniture should you buy first when moving into your new home? Well, we've got you covered! Checkout out this list of essential furniture items for your new house!
Checklist for New House Furniture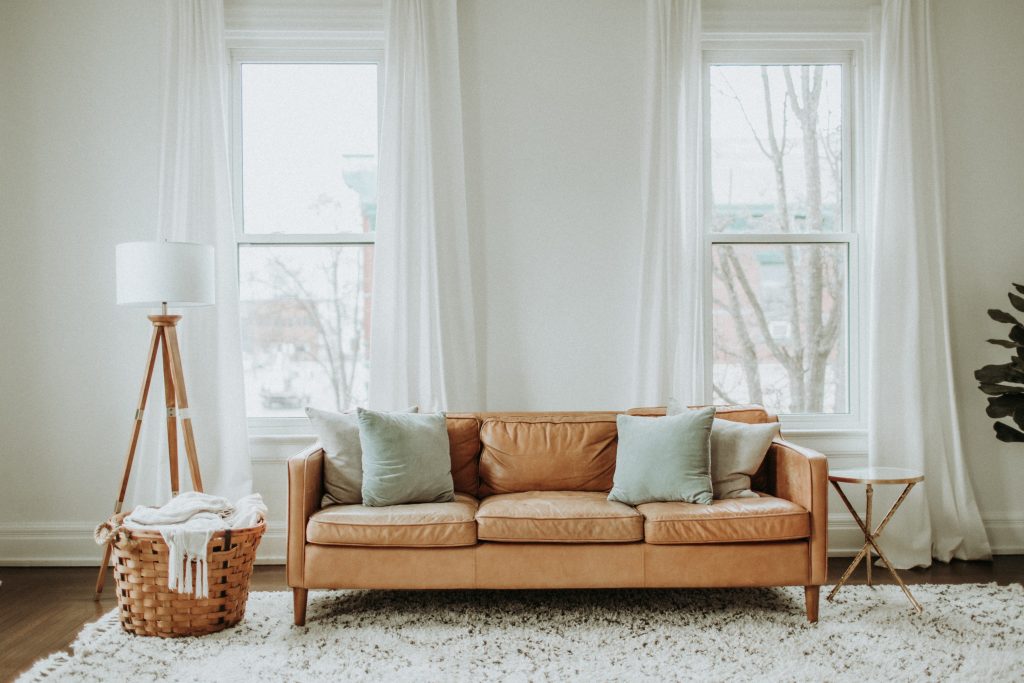 Essential Home Furniture List: Living Room
Sofa or Couch- The living room is often the heart of a home, and a comfortable sofa or couch is a must-have for relaxation and socializing. Choose a style and size that fits your space and accommodates your family and guests.
Aside from style and aesthetic, prioritize wear and tear when buying a new sofa. You may be able to find great package deals and discounts when you buy furniture in various online furniture shops or in your local store. There are virtually endless designs and material finish to choose from– wooden, fabric, or leather. The decision is yours!
Blinds and/or Curtains- Next to prioritizing comfort is ensuring privacy, that's why you also need to pick blinds or curtains (or both) for your living room. Aside from privacy purposes, window treatments also help regulate the temperature inside of your home. Check out our article guide in choosing the best curtains for your living room!
Coffee Table- Coffee tables also make wonderful accent furniture pieces. Pairing it with your sofa or couch, coffee tables provide enough surface for drinks, snacks, and other items. Choose a style that complements your decor and offers functional features such as storage or a lift-top design.
TV Console- Alright, what's a living room without any television and other sources of entertainment? Check promos and discounts online or your local appliance store to grab amazing deals! In choosing a tv console, pick one that matches the overall style of your living room. If your TV isn't mounted to the wall, you may to chip in a TV stand. Oh, and don't forget the remote controls!
Armchairs- Depending on your lifestyle and the size of your household, you may need additional seating options such as armchairs, ottomans, or stools for extra comfort and flexibility.
Bookcase or a display unit- If you are an avid book reader or love to collect stuff, you may want to include a small bookcase or a display unit to show off your collection. Pick a style that streamlines the entire look of your living space!
Similarly, if you have gaming consoles, or other multimedia devices, an entertainment center or media unit can help organize and display your equipment while keeping wires and cables out of sight.
Lighting Fixtures- Adequate lighting enhances the atmosphere and functionality, not only in your living room but all the rooms in your house for that matter. Invest in a mix of ceiling lights, floor lamps, and table lamps to provide ambient, task, and accent lighting as needed.
Essential Home Furniture List: Bedroom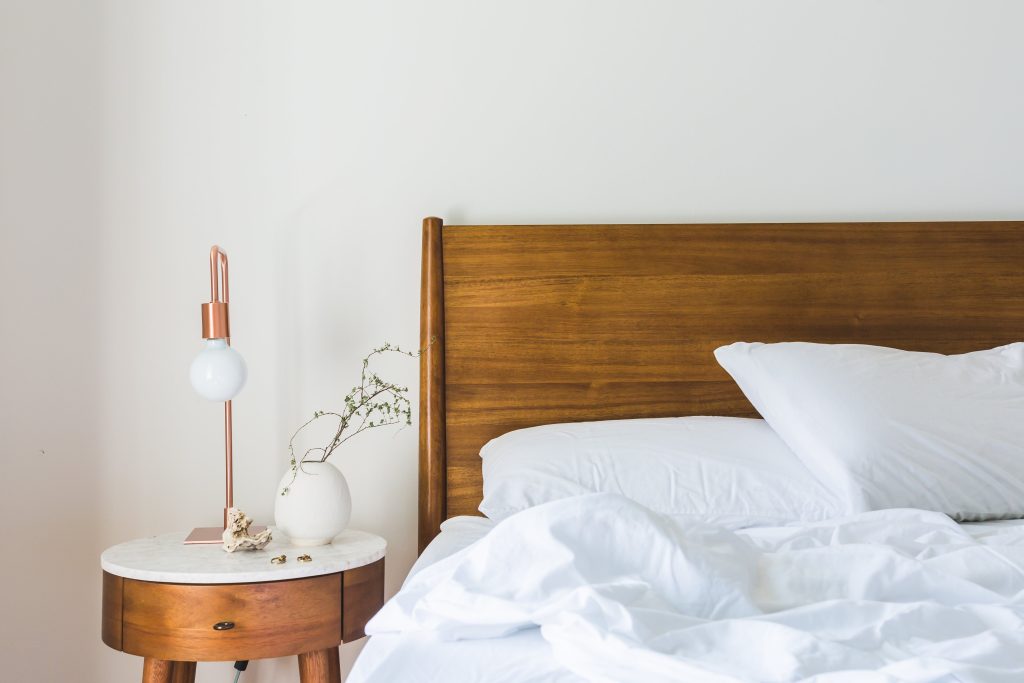 Bedframe and mattress- A good night's sleep is essential for overall well-being. Invest in a comfortable bed frame that suits your preferences and provides proper support. Wood, metal, and fabric upholstery are the most common materials for bed frames.
When it comes to choosing a mattress, Bettersleep highlights six factors that you need to consider when buying a mattress: mattress type, firmness, size, material, accessories, and whether you're going to purchase it online or from a mattress store.
Bedside tables- One of the basic essentials, bedside tables serve as a surface to put your phone, books, or drinks on and sometimes come with drawers to store some of your stuff like underwear or jewelry. Adding a dressing table is optional if you have extra rooms or have a spacious bedroom.
Bedroom storage- Adequate storage is essential for keeping your bedroom organized and clutter-free. If you have a smaller bedroom, maximize vertical space through tall chest drawers.
Lamps- Lamps help create a relaxing atmosphere inside your bedroom, invoking a calm and collected feel as you retire from your busy day.
Essential Home Furniture List: Dining Room
Dining room table and chairs- Whether you enjoy casual meals or formal gatherings, a dining set is essential for creating a designated area where you can eat and socialize. Opt for a sturdy dining table and comfortable chairs that can accommodate your household's needs.
Kitchen cabinets and drawers- Kitchen cabinets and drawers provide ample storage for your kitchen essentials such as your plates, glasses, silverwares, and other kitchen tools and equipment.
Essential Home Furniture List: Study or work area
Desks and chairs- If you work or study from home, having a dedicated workspace is important. Invest in a desk and ergonomic chair that provide comfort and support for extended periods of work or study. If you are assembling a flat pack furniture bought online, make sure that you have handy tools such as screwdrivers and a tape measure.
The Beauty of Adding Furniture to Our Home
Furniture play a crucial role in providing functionality and comfort to our living spaces. From a comfortable bed to a cozy sofa, each furniture piece serves a specific purpose, allowing us to rest, relax, work, dine, and entertain with ease inside our dream home.
Aside from that, they contribute to the overall appeal and ambiance of our homes. The style, design, and arrangement of furniture can transform a house into a warm and inviting home that reflects our personal taste and style. Whether we prefer a contemporary, minimalist look or a more traditional and eclectic vibe, furniture choices allow us to create a cohesive and visually pleasing environment. The right furniture pieces can add character, color, and texture to our spaces, making them more visually appealing and creating a sense of comfort and harmony.
Final Takeaway
With a myriad of options available in the market, buying furniture demands thoughtful planning and consideration. Every room serves a distinct purpose, whether it be the cozy haven of a master bedroom, the communal gathering space of a living room, the welcoming aura of the guest room that entertain guests, or the functional hub of a kitchen. Understanding the intended use and flow of each room can guide the selection process, ensuring that the furniture not only fits the available space but also serves its intended function effectively.
Moreover, personal style and design preferences play a significant role in creating a cohesive and harmonious environment. From modern minimalism to vintage charm, the furniture choices should align with the homeowner's aesthetic vision, creating a space that feels inviting and uniquely theirs. By approaching the furniture-buying process with careful thought and consideration, one can embark on a journey of transforming their new house into a personalized sanctuary that perfectly complements their lifestyle.
Looking for a dream home?
Your journey towards owning your house or condominium starts here!
Click on the button on the right and start browsing our properties!